8 ADVANTAGES OF RENTING A LUXURY GULET IN TURKEY
Private gulet charter has many advantages and it is an exceptional holiday option that brings together some of the most amazing things. Booking a private gulet charter is the best option to consider if you wish to travel with a group of friends or family since the whole boat will be exclusively reserved for your disposal. Furthermore, with a private gulet charter in Turkey, you will receive the best personal attention. You can be assured from the beginning until the end of the cruise we will provide you with perfect service  until you are safely checked in for the flight back home. You might wonder, what are some other benefits and facts you must know before renting a private gulet charter in Turkey? To start planning your vacation, all you need to do is read this advice and contact us if you have any specific questions.

1. Private gulet charter is completely tailored to your group wishes!
One of the biggest benefits of private gulet cruises is that it is completely tailored to your group wishes! We will listen to all of your wishes and preferences and take them in careful consideration. 
Furthermore, you can choose the route, activities and food menu. All this mentioned is the ultimate recipe for the best holiday of your life! We believe that each client deserves full personal attention, and we will not stop working until you are 100% satisfied with every aspect of your holidays. Everything you ask for in advance will be supplied, with a professional touch to every detail.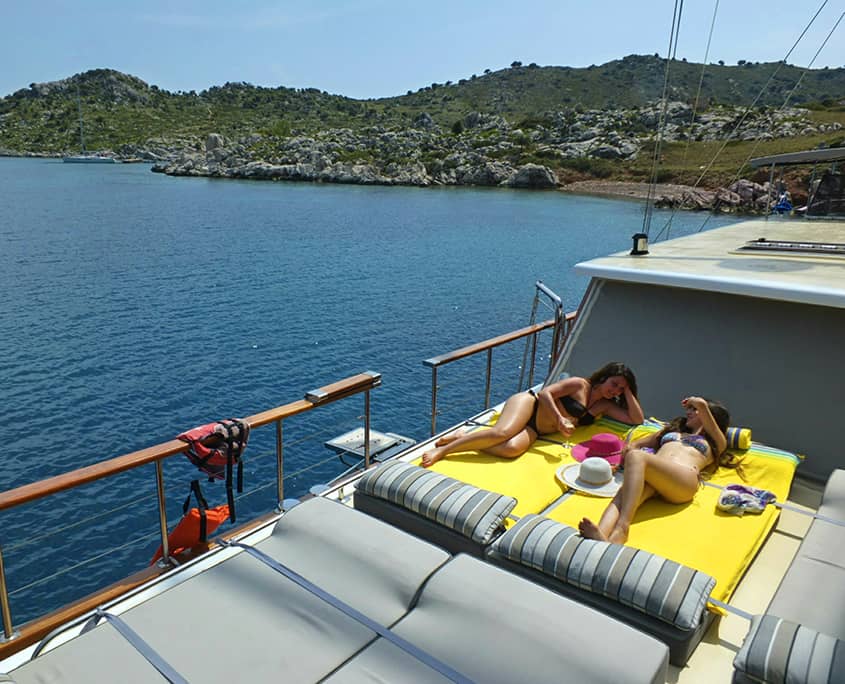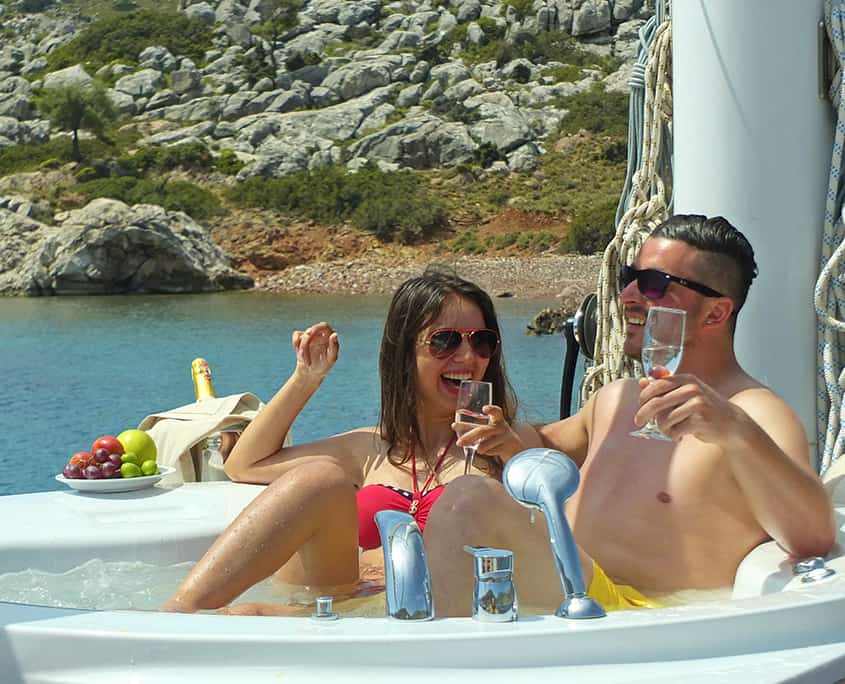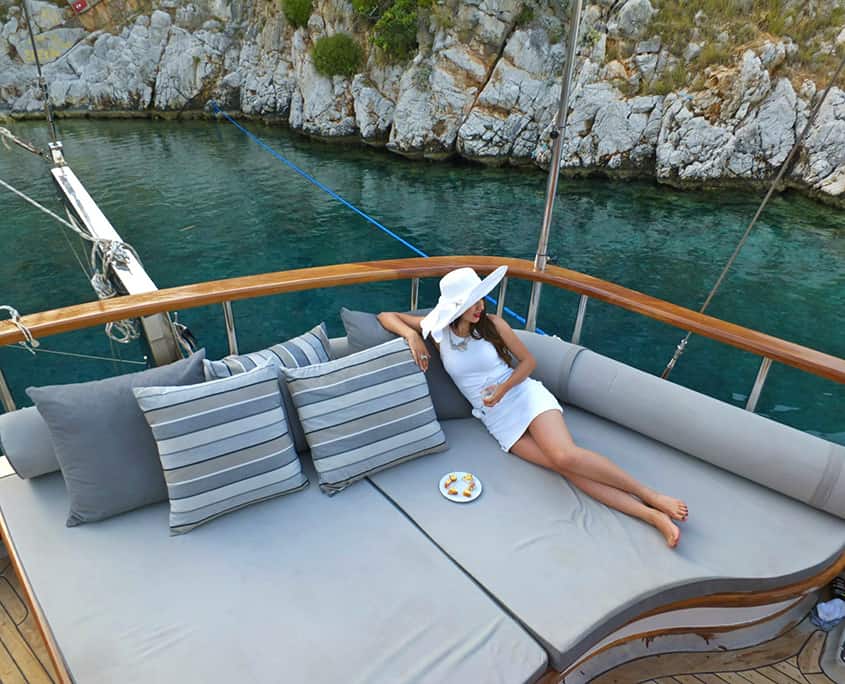 2. Our luxury gulet yachts are some of the best yachts on the market
The best way to enjoy the Turkish coastal landscape is to board a Turkish luxury gulet. You will be able to experience the traditions, culture, idyllic destinations and much more while enjoying in world-class luxury and comfort of your yacht.
You will see that every inch has been painstakingly beautifully designed to provide the highest levels of luxury and comfort on our gulet yachts. They, of course, vary in sizes and capacity of people they can accommodate but we will match you with the gulet it will suit your needs the best.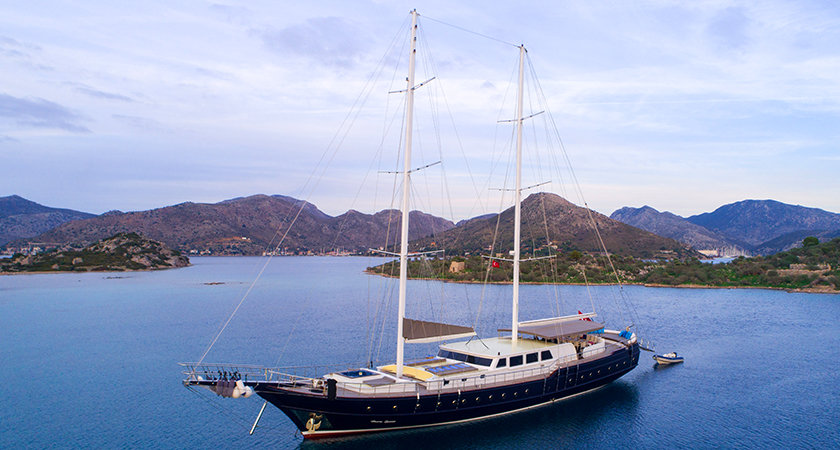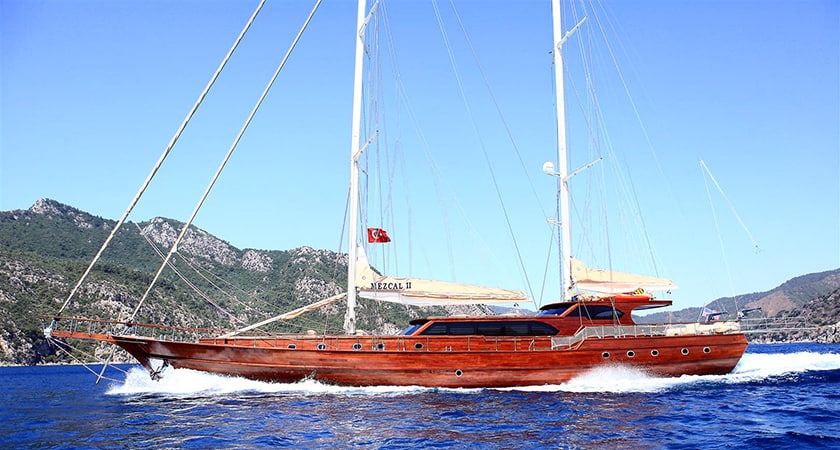 All of the luxury boats provide 5-star service, have all the latest modern amenities and safety equipment. Vessels like these ensure a relaxed luxury yacht experience in timeless design and comfortable atmosphere.
If you have never boarded a luxury Turkish gulet you will be amazed to know that the feeling and experience on this cruise is incomparable to any other traditional type of holidays. Whether you are traveling with a large group, or you plan on a small family cruise in a quiet secluded area we will match you with perfect luxury gulet.
3. Every yacht comes with professional crew members
All of our yachts come with professional crew members with lots of experience and passion for their work. The captains and crew members give maximum efficiency, quality of service that provides you with stress-free holidays and full relaxation. Your comfort and happiness is their priority from the moment you first get on board until the end of the cruise. They work 24/7 and will be at your disposal for any special requests, any water sports help, and any other questions. Another plus is that communication on board should not be a problem, because they all speak English. You will also have a personal chef on board who will prepare all the delicious meals for you and your group. All you need to do is lie back and relax. So to conclude; all private yacht charters have one goal, and that is your absolute satisfaction.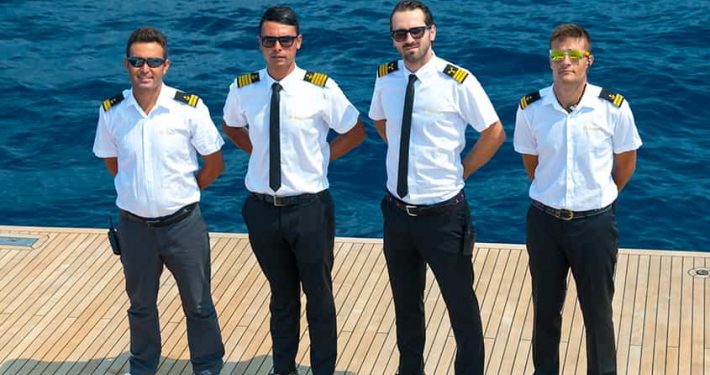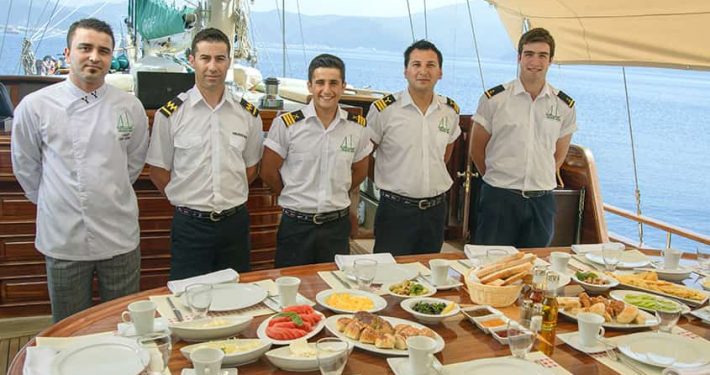 4. We will help you plan itinerary and all the activities in advance
You can get in touch with us at any time and discuss your wishes and share your vision of the perfect cruise. Our gulet experts will brainstorm all the options and come back to you with you with suggestions on activities and itinerary that would suit you the best.
They will further discuss with you via email or phone call on what would you like to see, eat, drink, experience and further organize accordingly until you are fully happy. As you can see, the point of this is that your entire experience is tailor-made. Snorkeling, watersports and hundreds of activities are ready for you. Our team will go above and beyond to make all your wishes come true! Private cruises give you the freedom to enjoy these activities without any distractions. You want more relaxed activities, we'll provide it. You want a professional tour, we got you covered! You want very active holidays with many diverse activities, also not a problem. For every wish, we have an option to give back.
5. You can escape from large crowds and seek privacy
Depending on your wishes we can plan you an itinerary that will lead you to all the lively places of the Turkish coast, or peaceful hidden areas where you can enjoy in privacy. But also you can combine and have a mixture of lively towns and hidden areas. If you seek privacy captain will lead you to gorgeous hidden bays where you can swim in the deep blue waters, discover the most beautiful coves, and enjoy in the holiday of your dreams! Swimming, sunbathing and lots of adventures can be organized according to your preferences. Al's privacy will be secured on board too, with the crew that will always respect your wishes for privacy.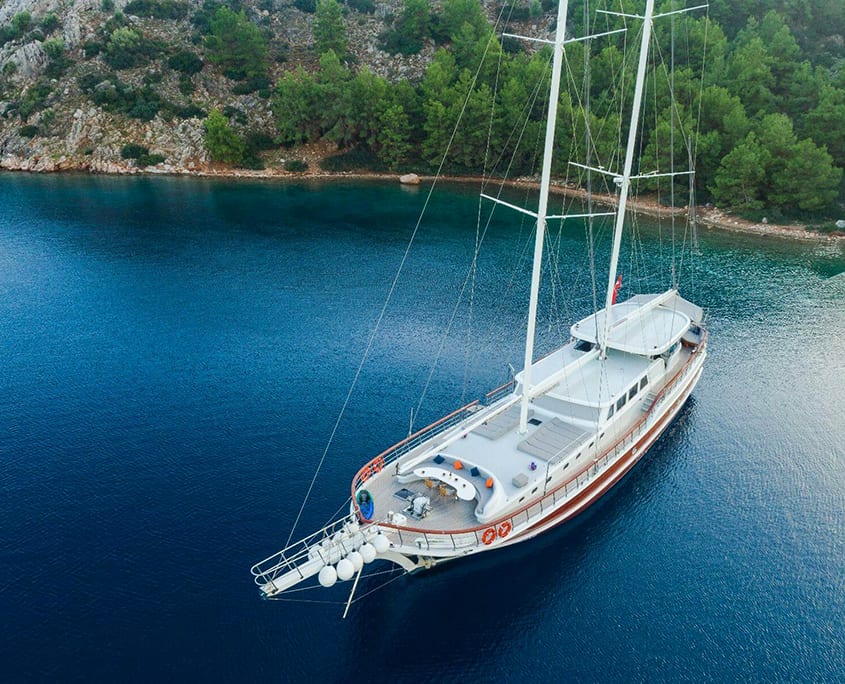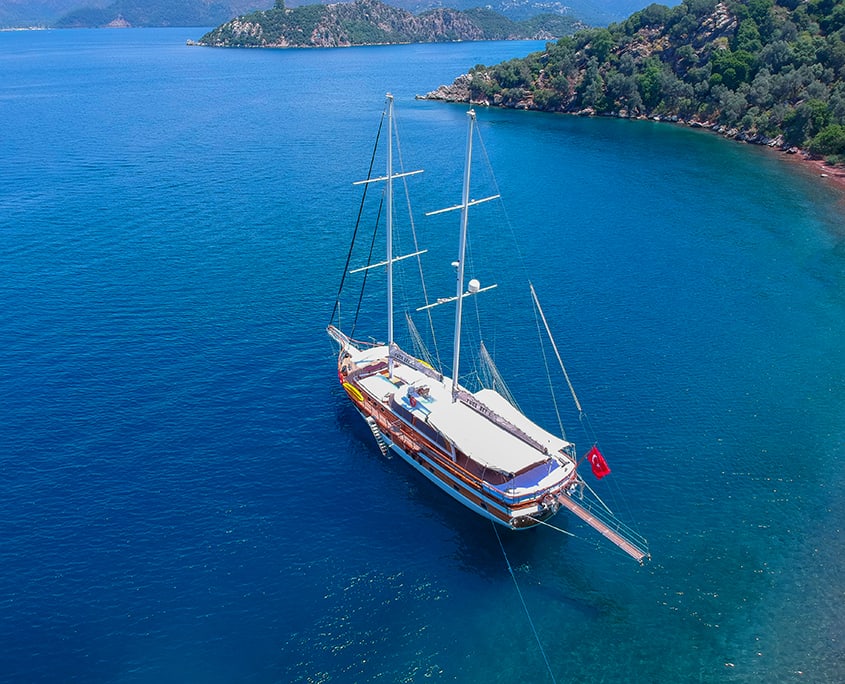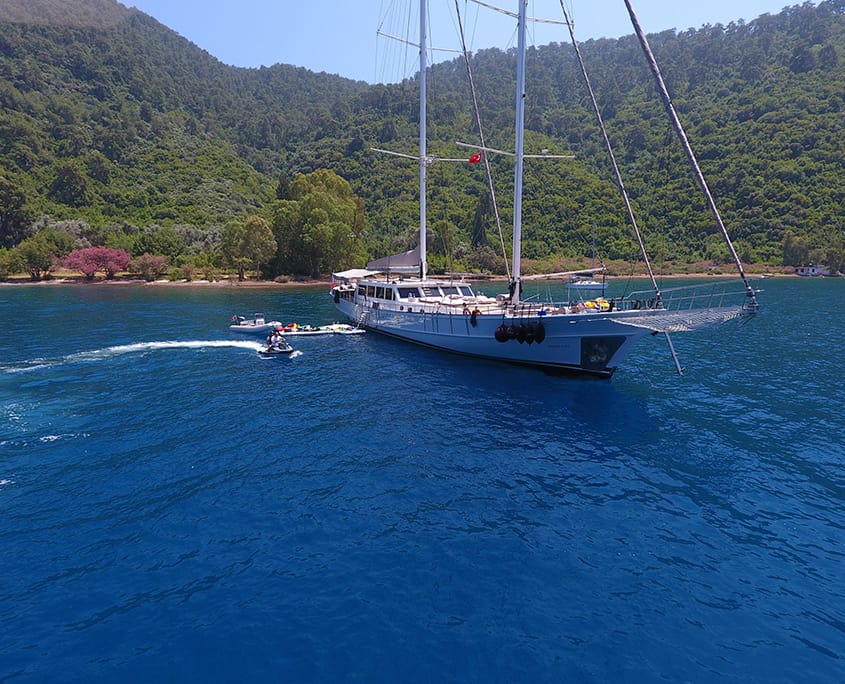 6. We completely plan and organize your food menu
Food and beverages are also an advantage with luxury gulet cruises. We entirely plan and prepare your food menu. In advance, you'll give out all your food preferences, strong dislikes, and requirements to our experts that will communicate further with your gulet crew and chef. Our destination manager Feride with your preference list will purchase the food from our well-trusted Turkish suppliers, fishermen, and butchers. After all, food is gathered food menu will be planned to last detail. Excellent food on board is a guarantee as well as high-quality ingredients. Drinks and alcohol are usually not a part of the menu prices– however, you can bring your own on board if you choose. See below where you'll find some samples of menus that can be prepared on board and can be further personalized to your preferences.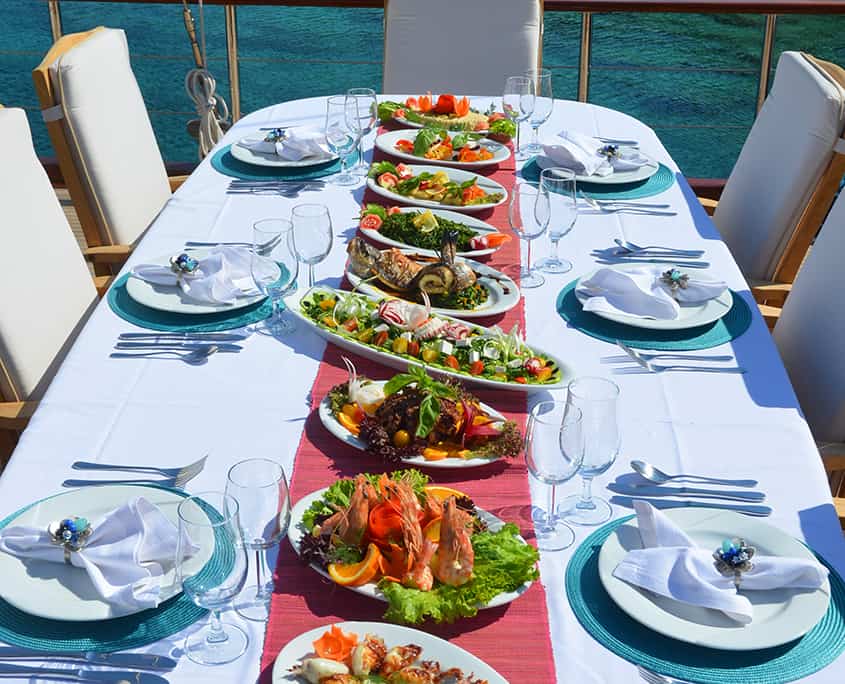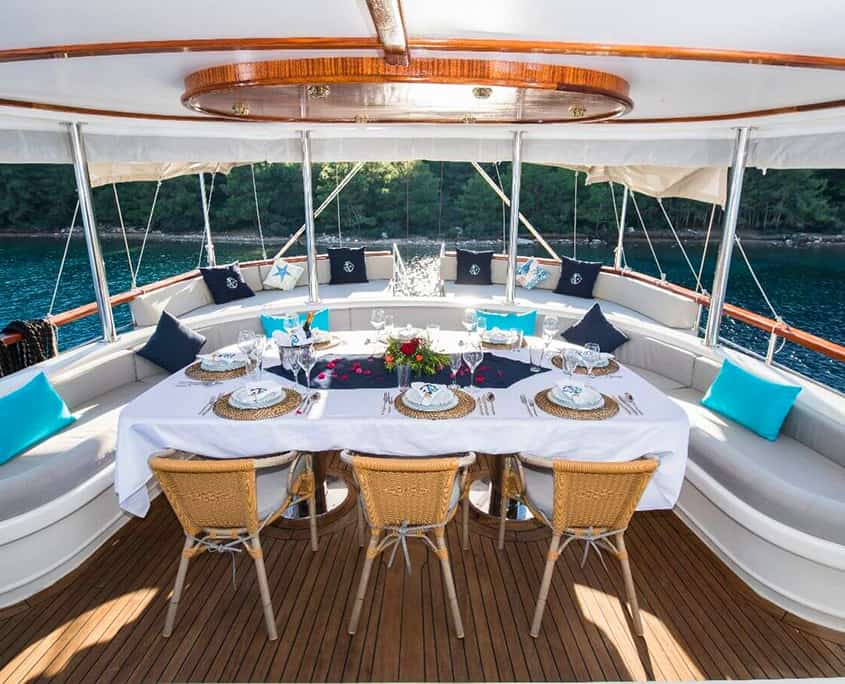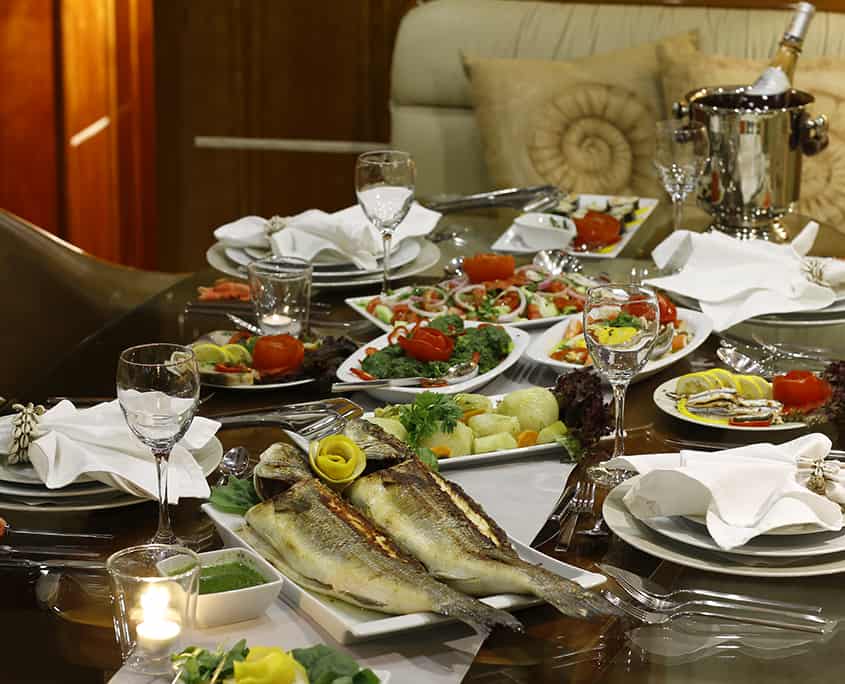 7. Explore all the hidden beauty of the Turkish coast
Fact is that luxury gulet cruise enables you to explore all the beautiful places and some of the hidden places that you wouldn't get to see during regular holidays on land. Many areas are reachable by boat only and for this reason, they have preserved nature and offer a lot of privacy. With gulet cruise holidays you will be able to wake up in a different place each day, which makes this experience even more special and ideal for those who love active holidays. Your days will be filled with unforgettable memories, beautiful destinations. nature, cities, and islands. You'll be able to enjoy the beauty of the landscapes, delicious food and fun never-ending activities.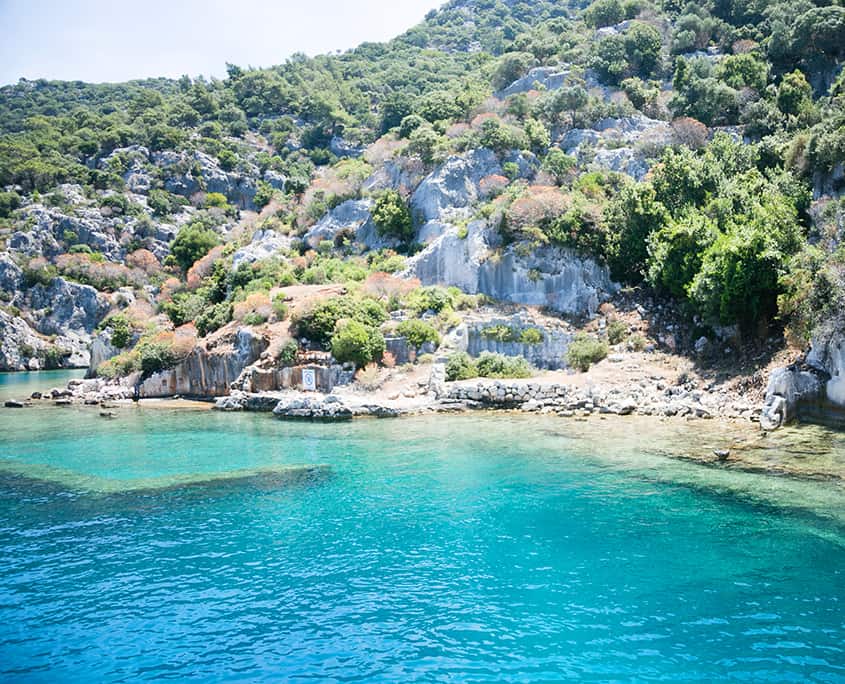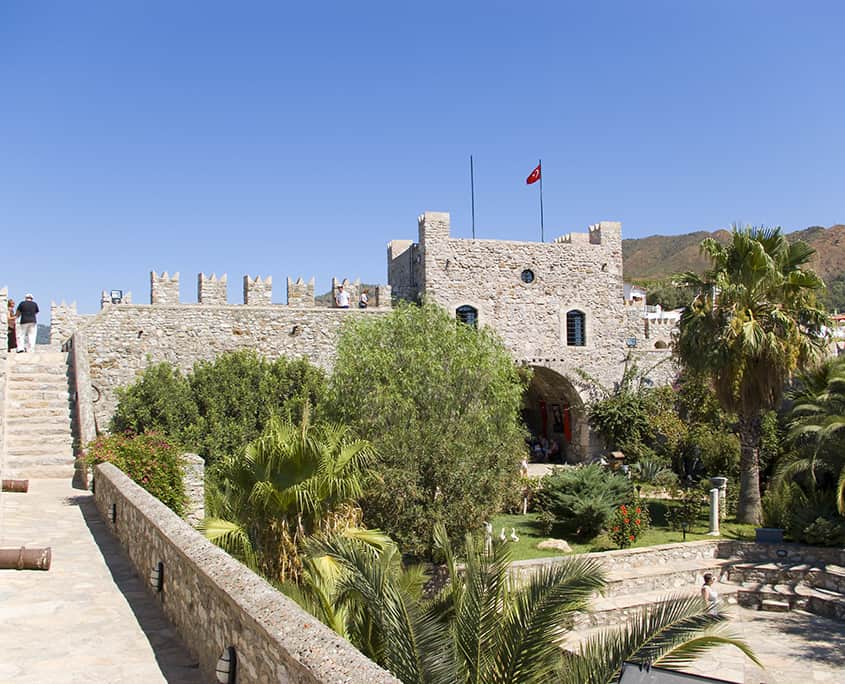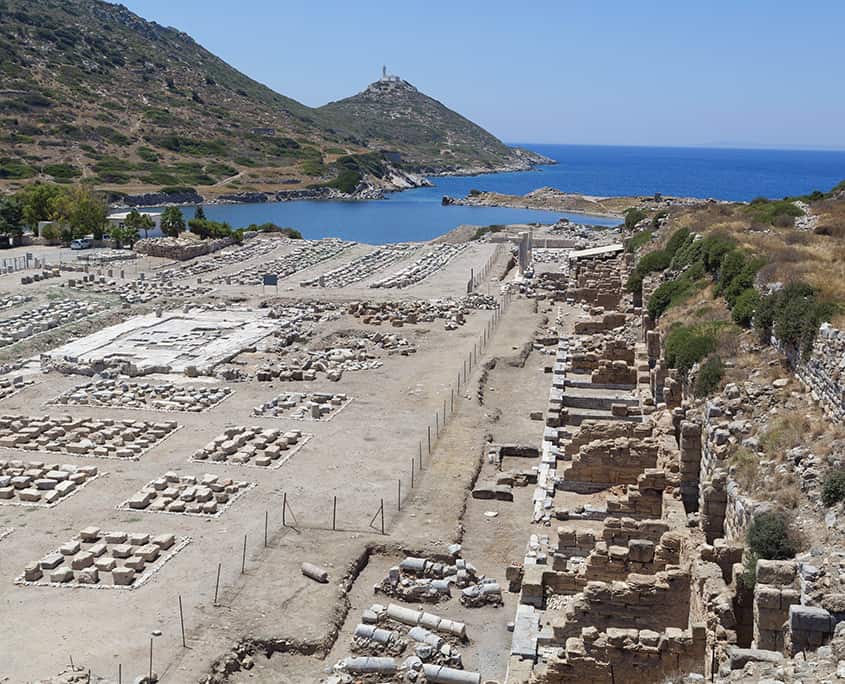 8. Enjoy in all modern luxury amenities during the cruise
Our yachts as mentioned earlier come with all the modern amenities that provide guests with extra comfort, fun, and relaxing. For example, while your gulet is sailing to some beautiful destinations you can relax on deck on sun mattresses with a favorite book in hand, or you can jump in a jacuzzi and enjoy the breeze. Some yacht offer saunas, massage rooms, salon areas with board games, DVD with movies, PlayStation 4 for kids and much more. Furthermore, boats are also equipped with a vast range of watersports that you can use. Example of watersports and amenities; tender boat, water skiing, jet skis, wakeboard, sea bobs, kayaks, paddleboard, fishing equipment, sets of masks, snorkels, and flippers…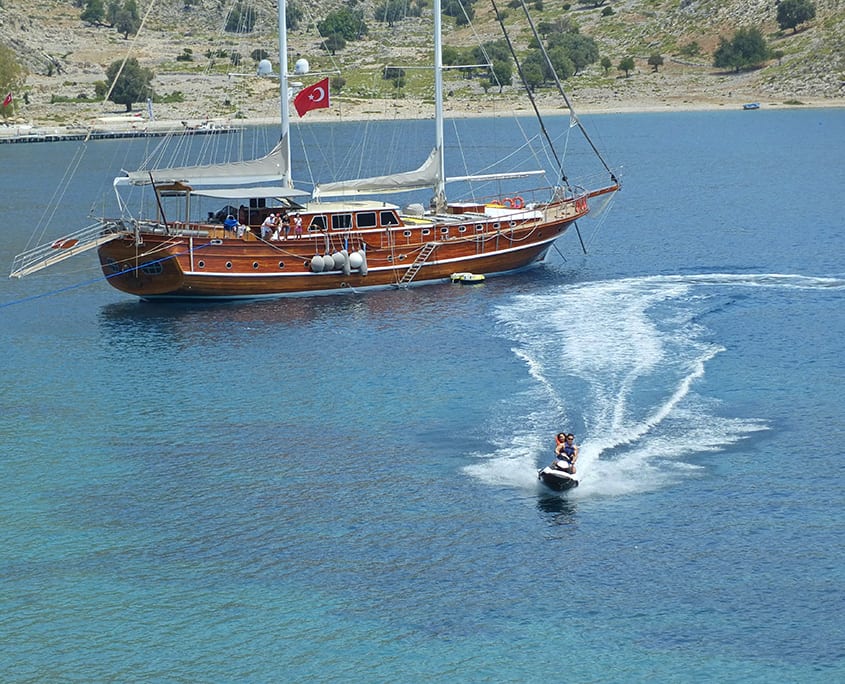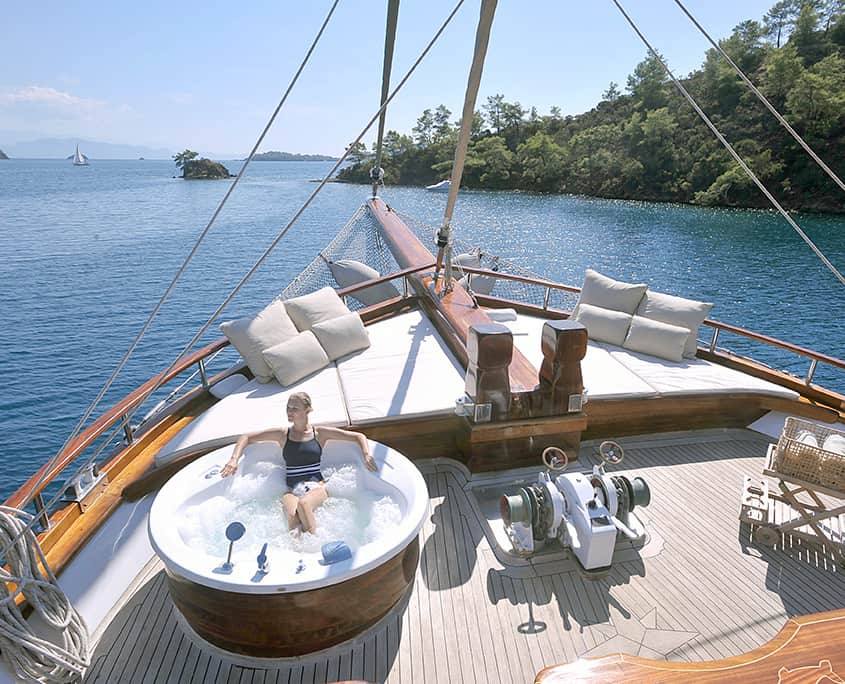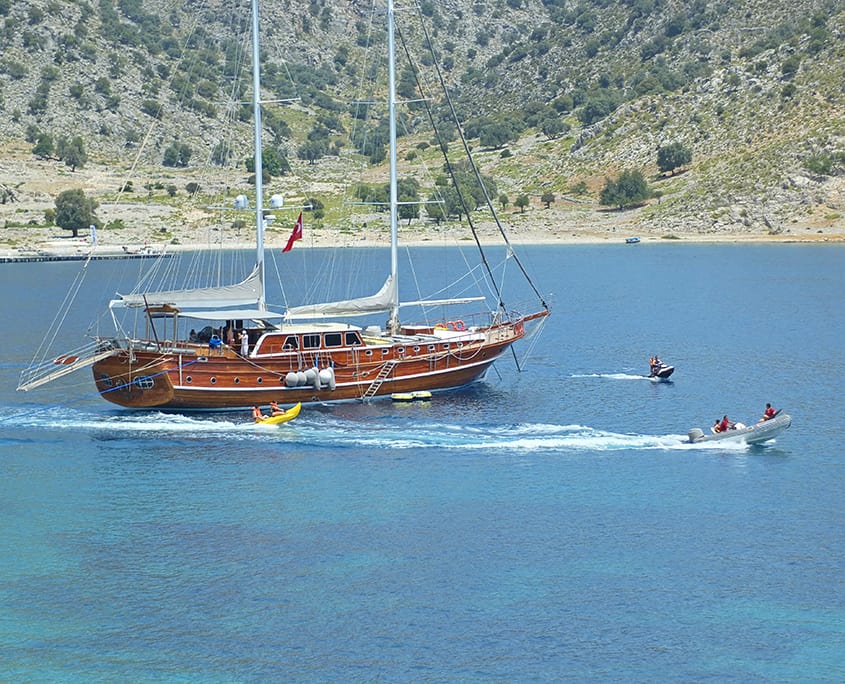 Common concerns among our clients is the question of safety on gulet cruises and Turkey.  Fact is, cruising around Turkey is safe and this country has so much to offer. It is true that in the past tourism suffered because of the political situation, but this was in only some parts of the county. Today all locations where we take our clients for a cruise are all popular touristic areas that are completely safe. We would never lead you to problematic destinations and risk safety on board for your group and the crew. Furthermore, boats in our fleet all have the latest safety features and are designed to provide you with a safe and unforgettable experience, so there is no reason for fear.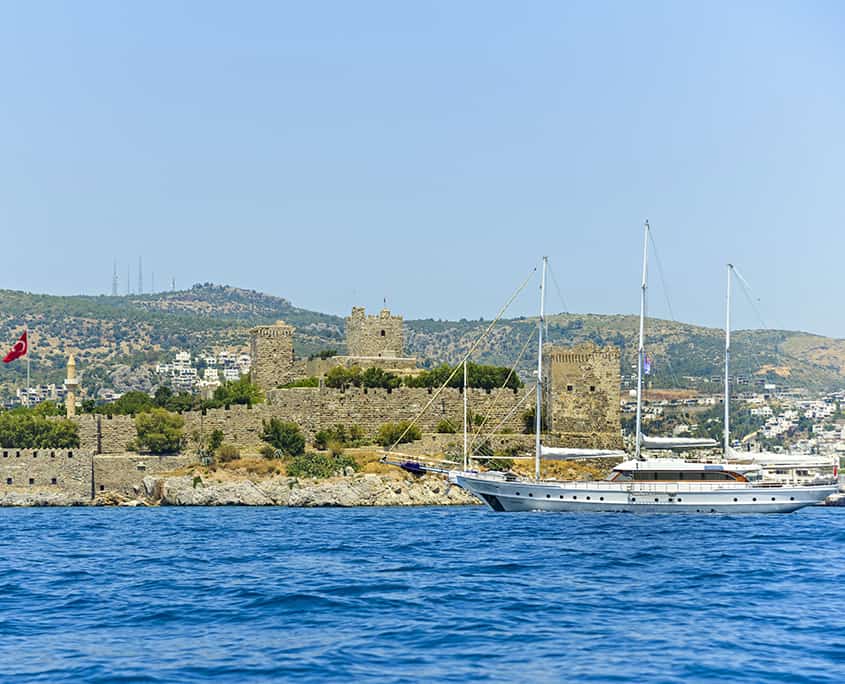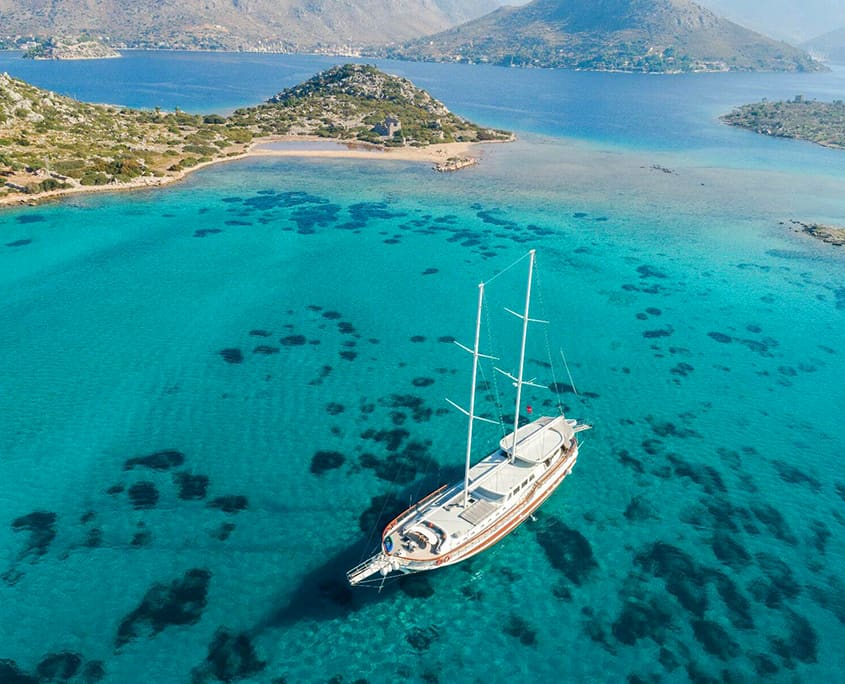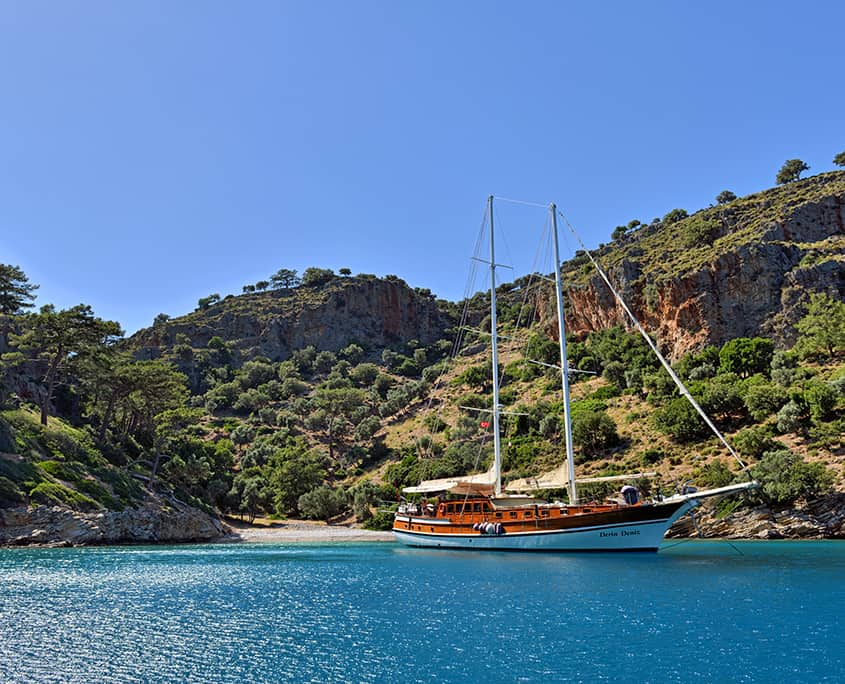 b) Can I travel with my children?
Yes, you can travel with your children too since route can be adapted in a way that you and your kids get the most out of this experience. Turkey is simply a great choice for families with young children and teenagers, or seniors seek easy-going trips in privacy. If you wish we can also organize you a babysitter on board you will take care of your kids when you wish to relax with your partner, or do some activities that are not adapted to children. Although crew on board will be at your service at all times, you must understand that they are NOT babysitters for your children.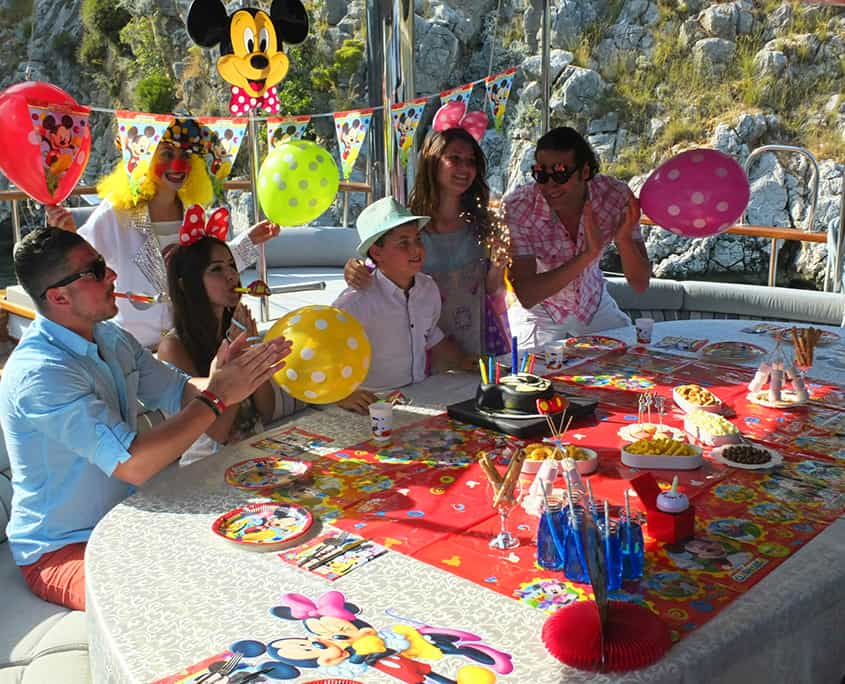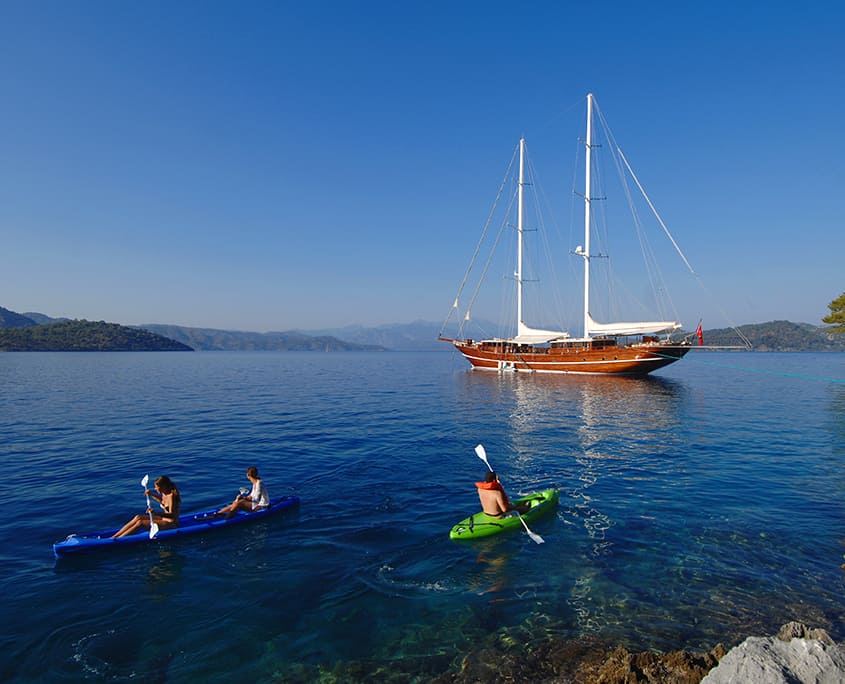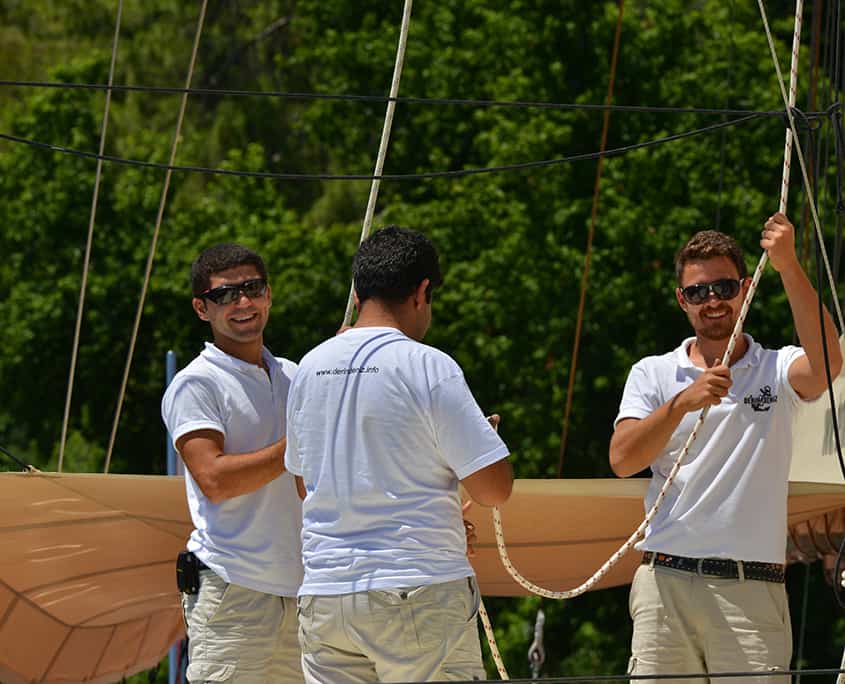 c) How much will it cost?
Costs for Turkish luxury gulets depend on the season you decide to travel. At high season prices will be higher than in low season. Prices can vary from  17.500 € up to 150.500 € per week for most luxurious boats in our offer.
Since everything will be fully personalized and adapted to your wishes in advance, chances of you or your groups getting bored are minimum and almost not existent. If it does happen you can always seek advice from the crew or your personal assistance since possibilities for fun are endless. We would say you really do not have to worry about you or your kids being bored during the cruise.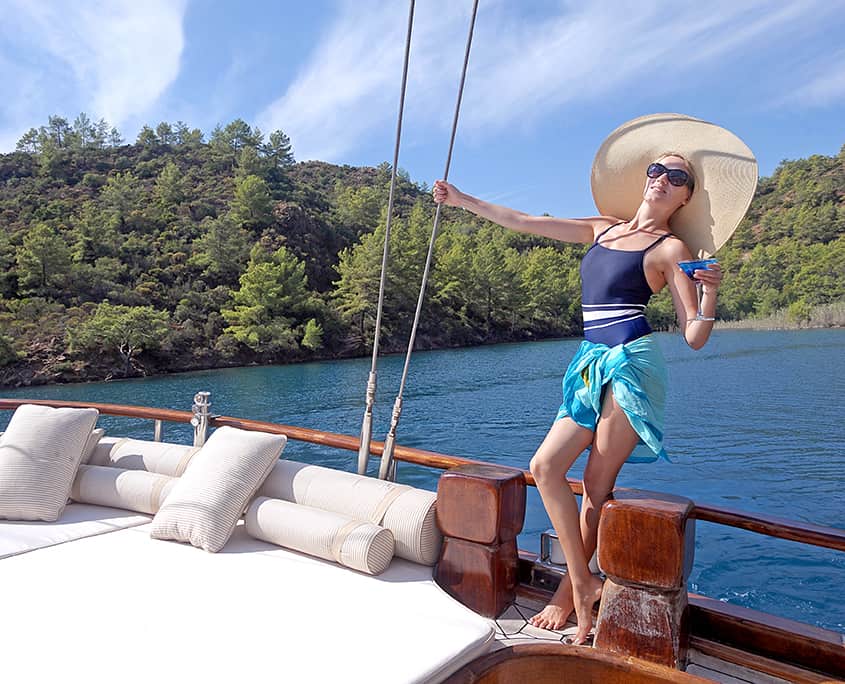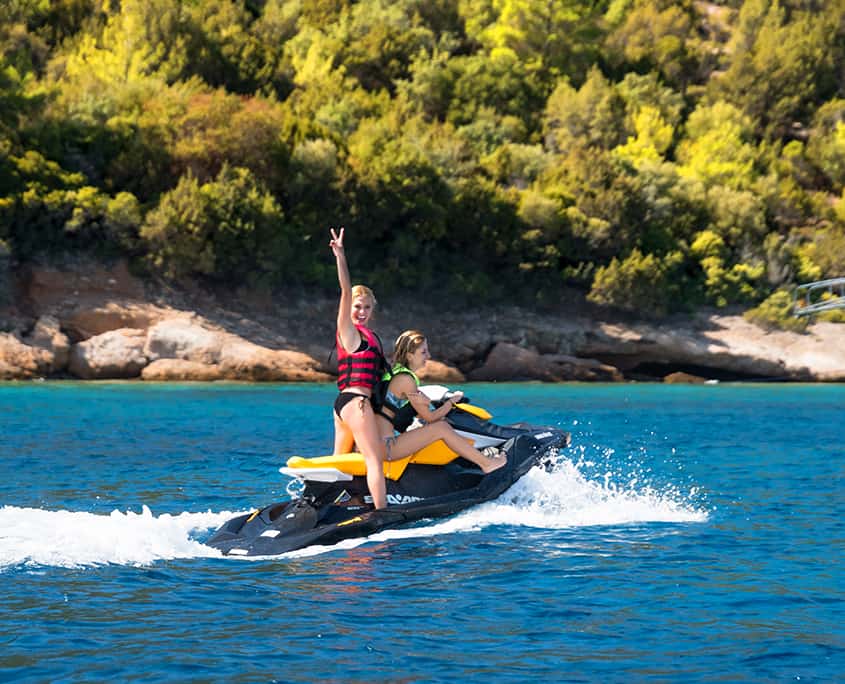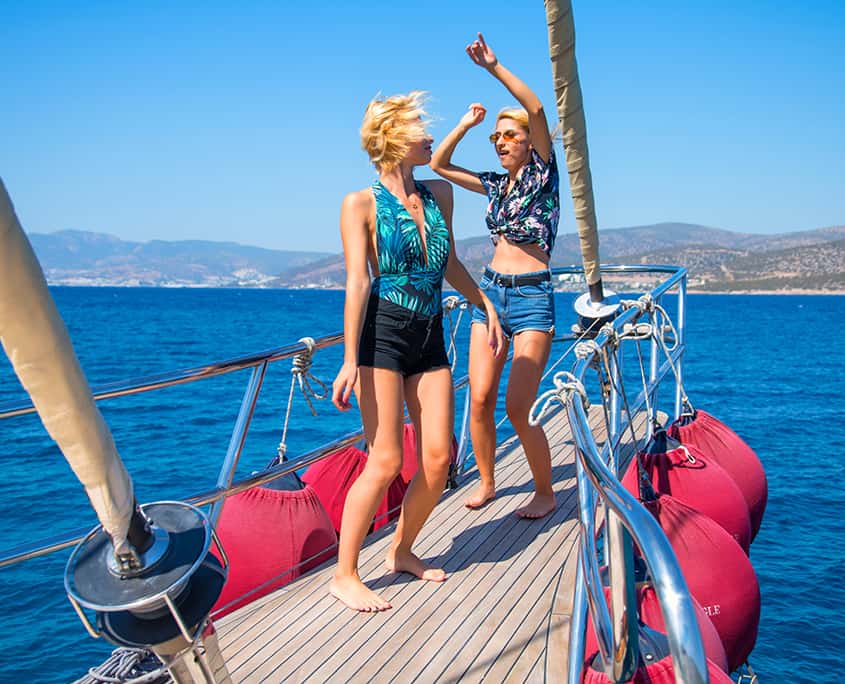 Payment methods: