Gocek – Gulf of Fethiye – Gocek
Discover breathtaking beauty of Turkish coastline
Perfect route for groups who want to explore all the hidden gems of the Turkish coast to the fullest. Visit some of the most beautiful beaches, islands, and bays away from mass tourism. Enjoy and relax in the stunning secluded picturesque bays, anchor swim in the clearest sea, sunbathe and enjoy in watersports and other extra activities. With this cruise, you can truly have the most of your holidays.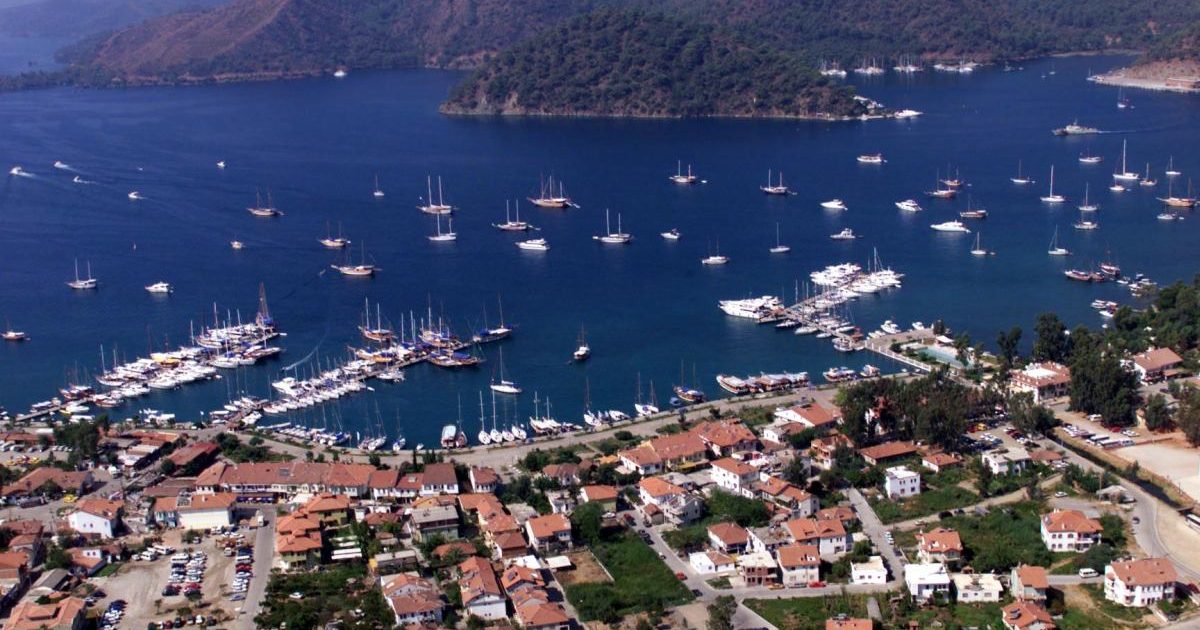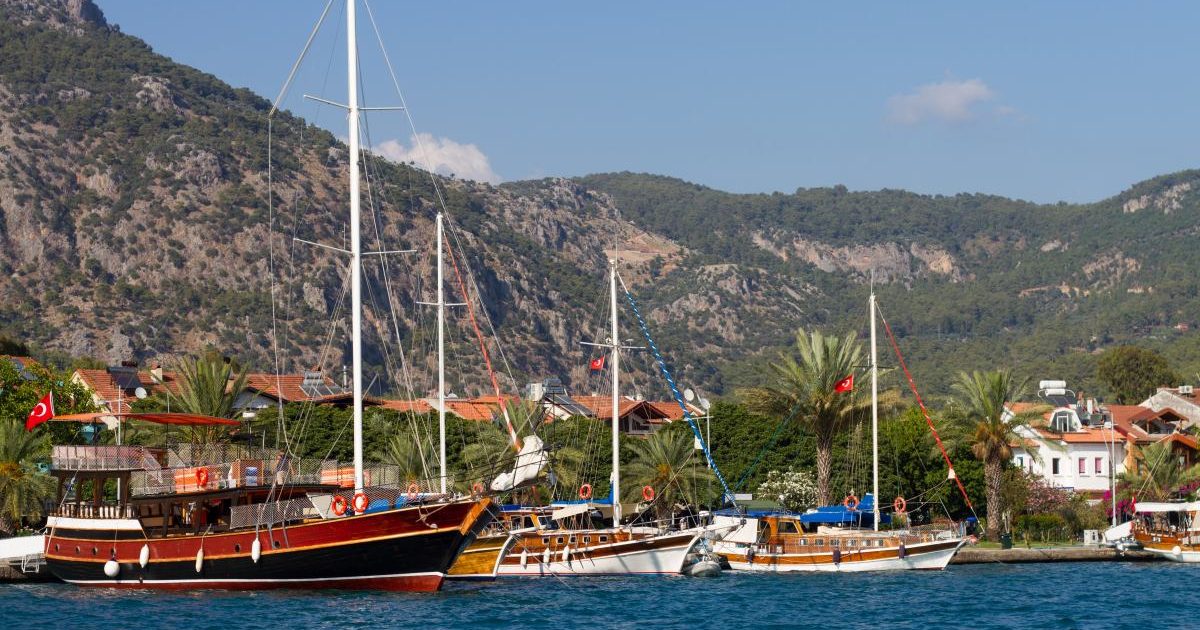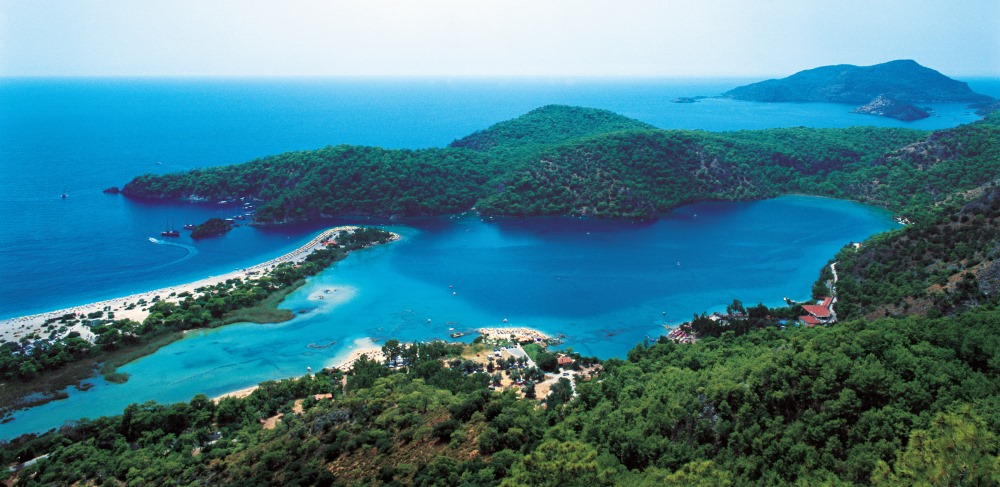 SUNDAY: Cleopatras Bay
This day you will be visiting the region known as Cleopatra's bay or Sunken Bath Bay. What is interesting is the fact that ruins are located under water, and there was a myth created that Cleopatra herself used to come right there and bathe at least twice. Manastir South-east of the Manastir bay, in the ruins of a bath in the water because of the region is known as Cleopatra's Bath, or Sunken Bath Bay. Although these are historic ruins area is still being used by many tourists and is still not protected which means you can too take a swim among the ruins of the ancient baths. Here you will enjoy a nice lunch on board and overnight stay surrounded by beautiful nature and turquoise sea.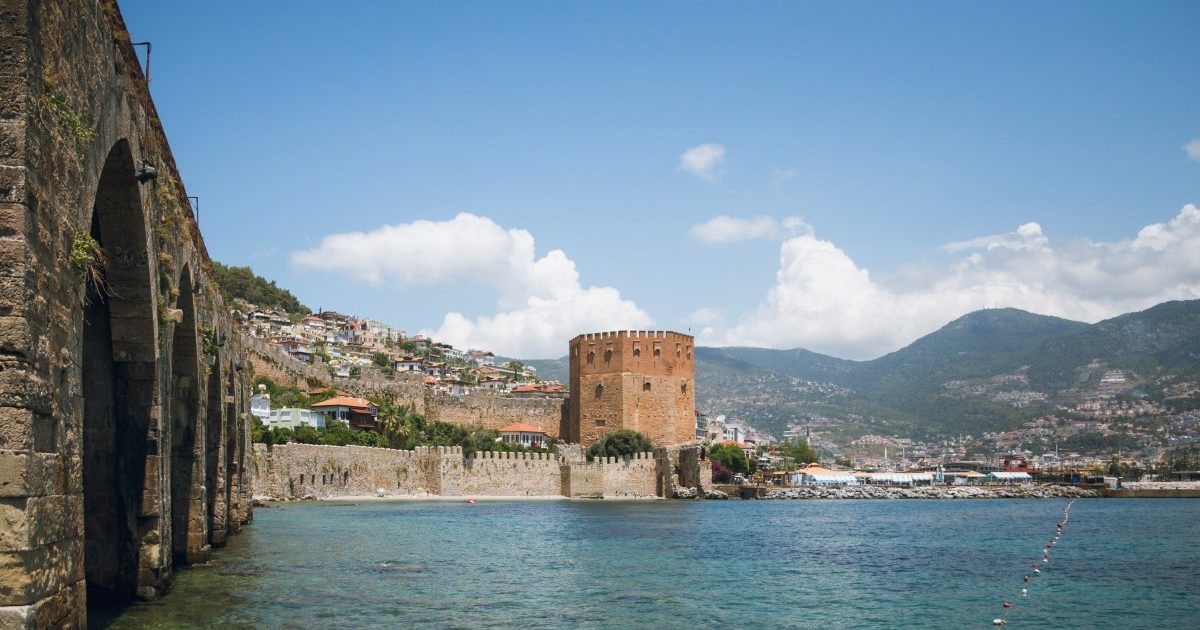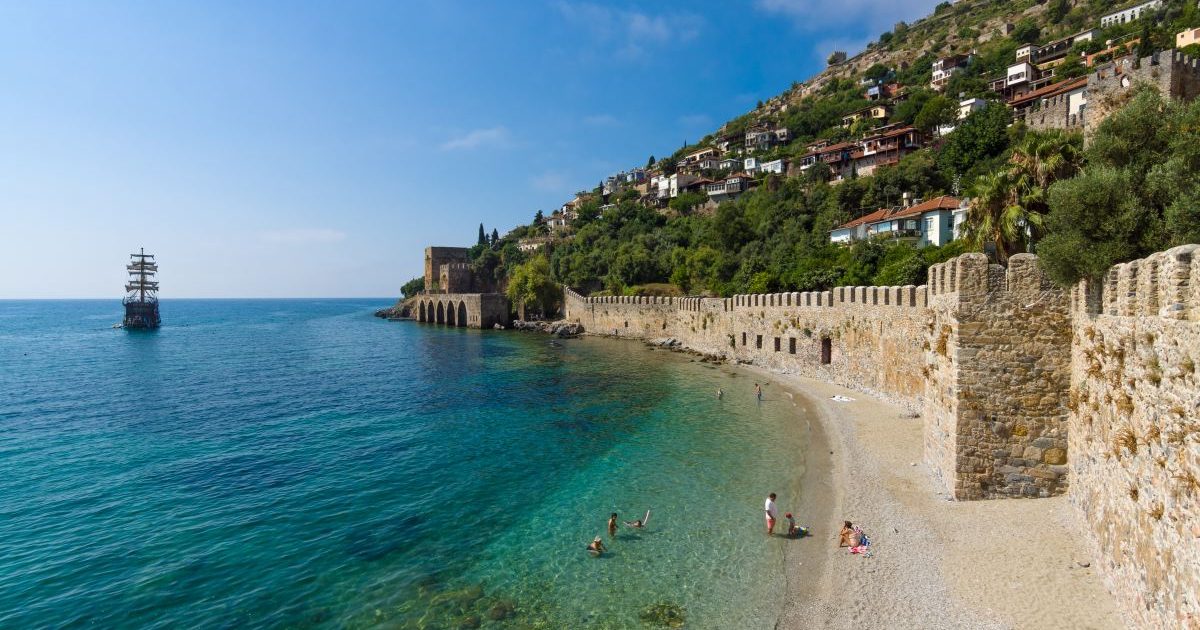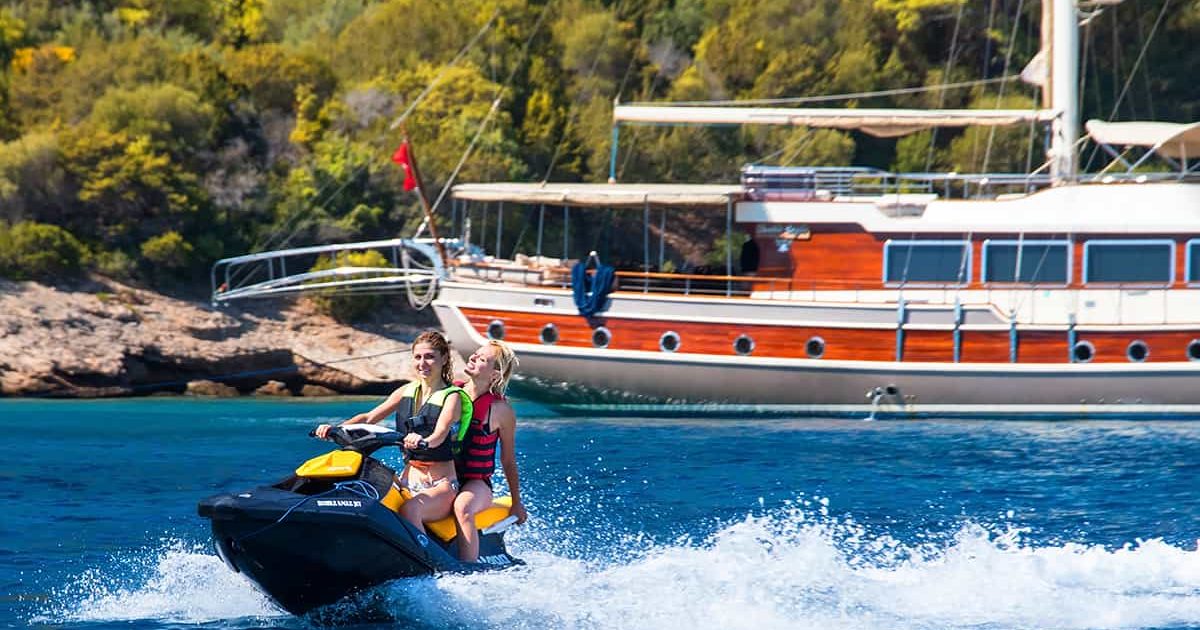 Monday: Bedri Rahmi Bay
Bedri Rahmi Bay is also known by the Lycian name of Tasyaka or 'dark bay', is known for its beauty and historical significance. The scenery of this bay resembles a coastal paradise on earth, you simply will be stunned by the beauty of nature. With further exploration, you'll see that hills are speckled by unique ancient ruins of Lycian rock tombs. For lunch you will moor in the bay which offers good shelter against the wind and has a small beach on the north side surrounded green forest and olive groves. This is also a perfect time to endlessly enjoy in various watersports that your gulet offers, feel free to ask your crew for any needed assistance.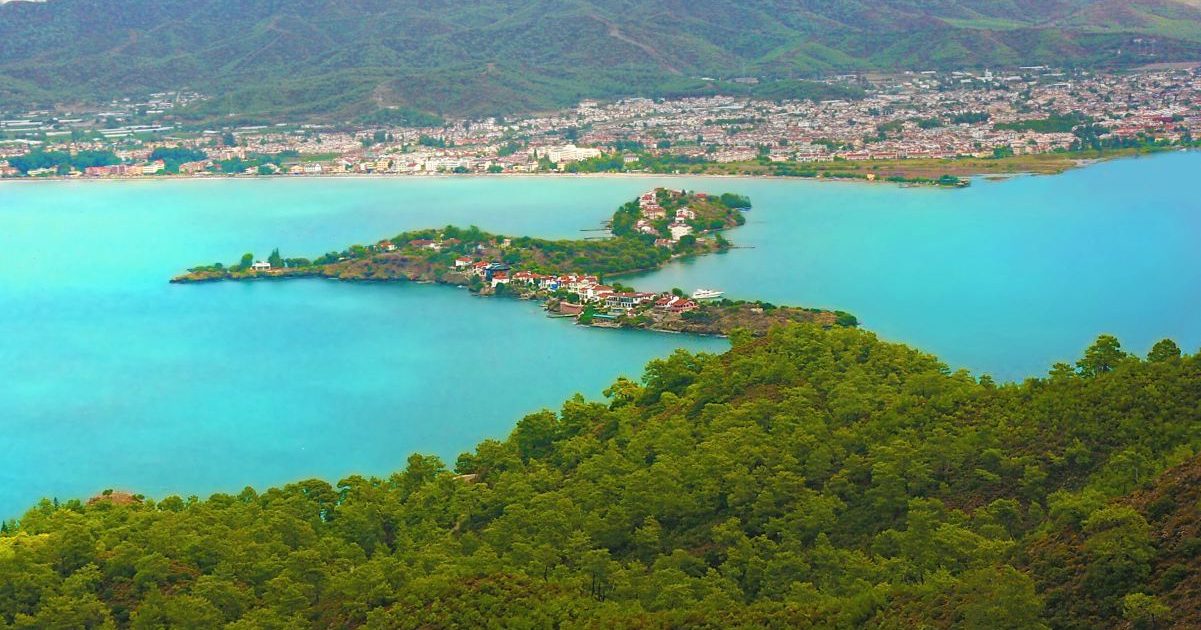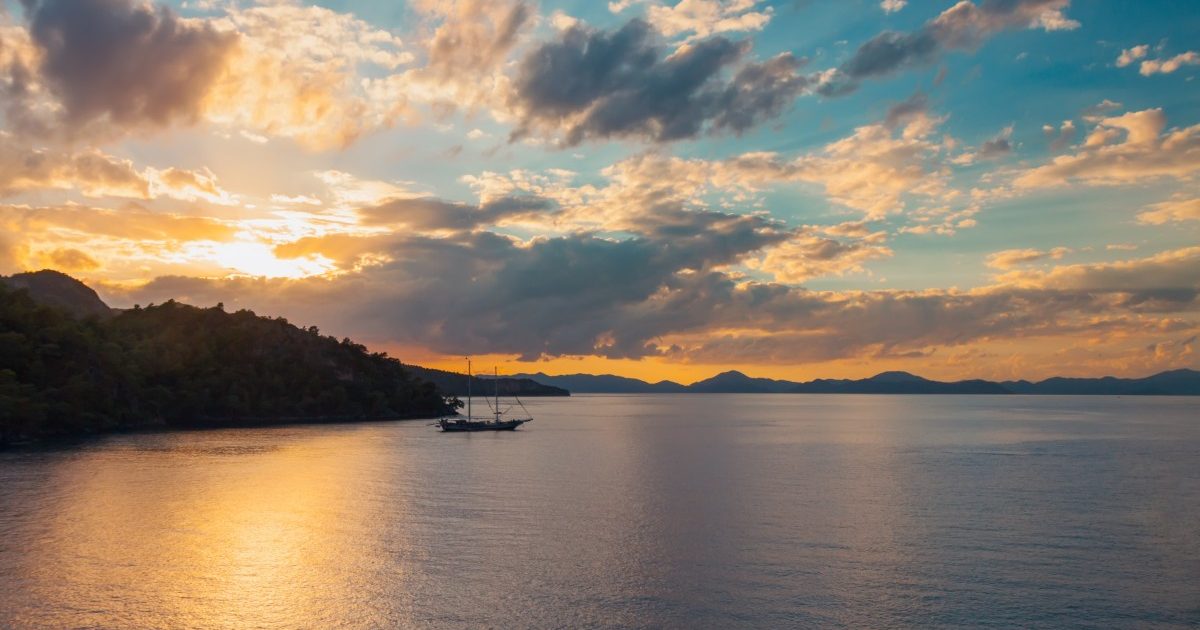 WEDNESDAY: Ölü Deniz
You will leave Fethiye early in the morning (before breakfast), by the time you wake up, you will already be on the way to Ölü Deniz with breakfast served there to bring your energies up. Ölü Deniz is a gorgeous resort village with the most photographed beach in Europe you don't wanna miss! Here you also have the option of paragliding or just admiring breathtaking views. For all paragliding enthusiasts, you will take off from Babadağ Mountain, and fly over Ölü Deniz beach and Blue Lagoon. The views from the sky are next level amazing! However, if you want this adrenalin rush we suggest looking into pre-booking this activity. For those who want to unwind and feel stress-free, we suggest taking a walk on the beach and enjoying an incomparable view that Oludeniz offers and magical blue sea.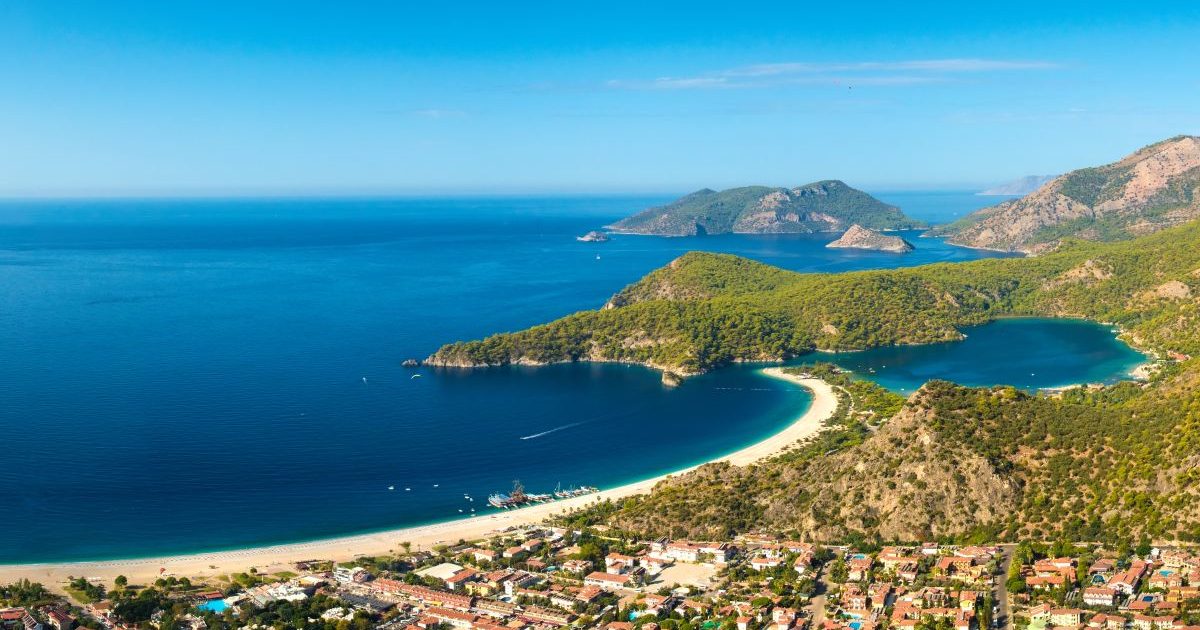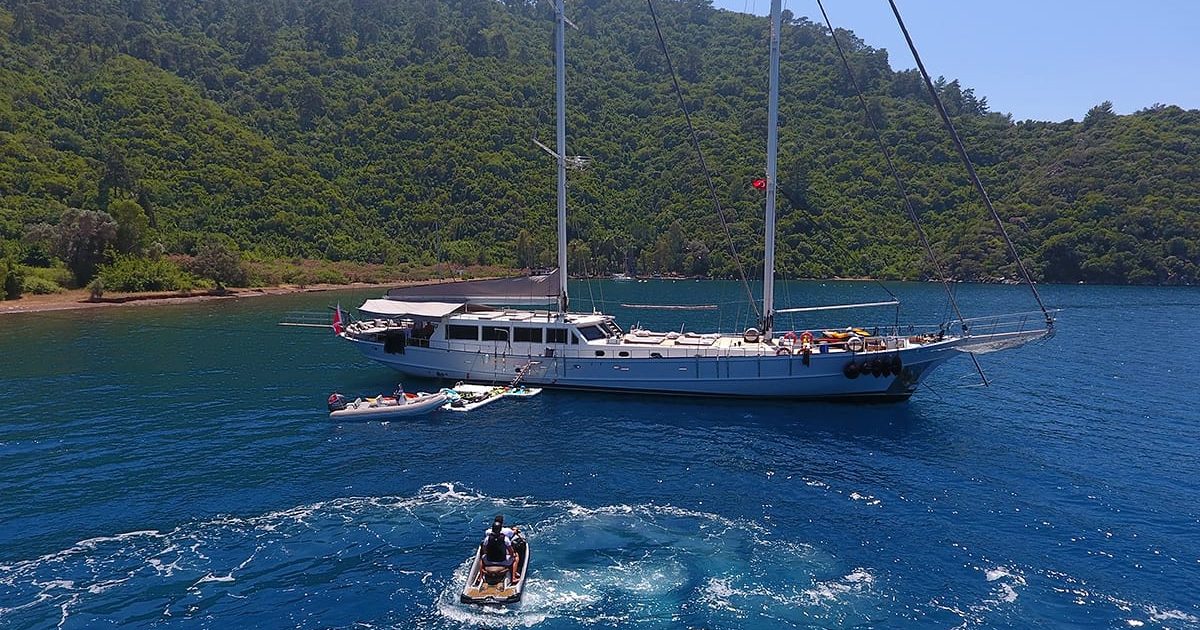 THURSDAY: Gemiler Island
Gemiler adası also known as a Saint Nicholas island is located North side of Fethiye. This location is known for its ancient ruins of Saint Nicholas and remains of other churches. Other attractions of interest include over 40 ecclesiastical buildings and Christian tombs which hideaways many secrets from the past. The most impressive thing to see to some may be a Church that was cut out directly from a rock located at the highest point on the island. It is a true wonder of architecture so even if you are not history enthusiast you will still enjoy seeing this. Your yacht will anchor here where you will have time to walk up through the island's ruins and sit and enjoy the magical sunset as well as enjoy in dinner served around 08:00 p.m.
FRIDAY: Zeytin Island – Yassica Islands
With early departure and cup of Turkish coffee, you will be put you in the good mood for a new destination, and that is Zeytin island. Breakfast will be served after anchoring by your lovely crew on board. After breakfast and optional swim break cruise, we will continue towards Yassica Islands. There are fantastic little islands for watersport enjoyment and relaxation. Yassica Islands in the Gulf of Fethiye is one of the most romantic places of this whole route! It is absolutely ideal romantic walks with your partner and photographs of gorgeous sunsets. The islands have amazing nature and many well sheltered and shallow bays – ideal for watersports enthusiasts. There is also a sandy beach and a small lagoon that we would recommend visiting if you are traveling with kids. You can swim between the islands without fear and further explore the islands by foot as well, but don't forget to take sturdy shoes as the ground is pebbly.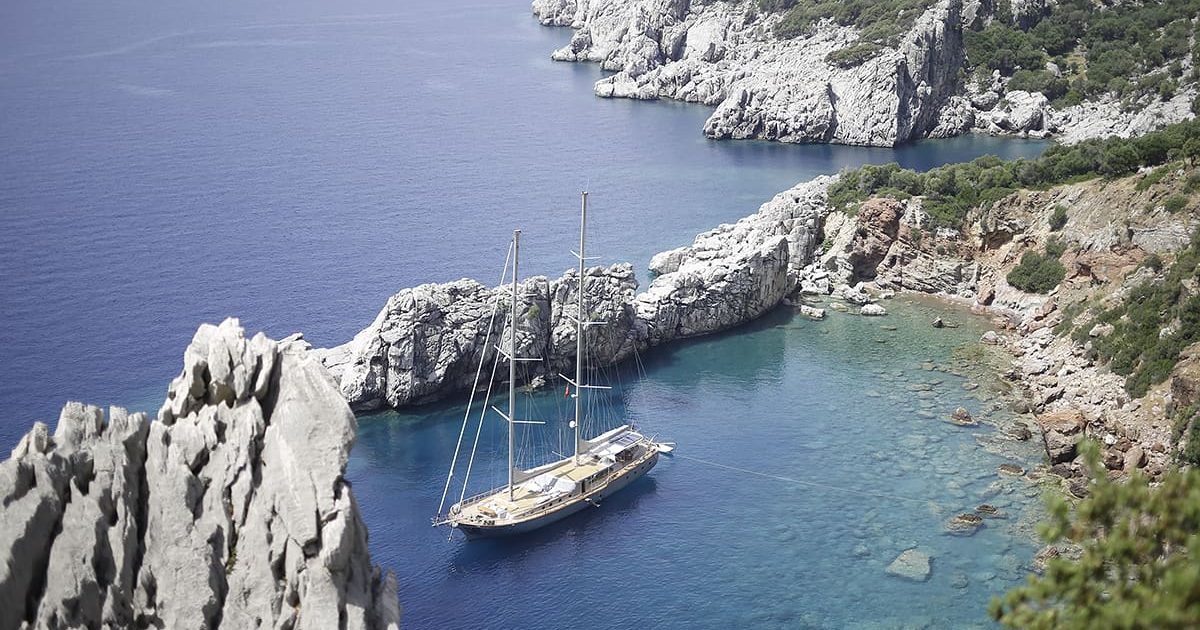 SATURDAY: Göcek
It is the last day and time to say goodbye to your yacht and professional crew that worked so passionately to provide you with the best holidays of your love… Check-out is till 10:00 a.m. – after breakfast. You will be finishing your cruise where you have started it 7 days ago – Gocek harbor. If you haven't visited the city center on the first day, we strongly suggest to do it before leaving. Before you check-out, a representative will give you one last visit on board to check how everything went and if you need any further assistance (transfers, suggestions on how to spend the day till your flight and similar).