MAIN MARINAS & PORTS IN TURKEY TO CONSIDER DURING YOUR GULET CRUISE
For all of you planning on starting your cruise in Turkey, we collected all the main ports and marinas to consider visiting during a luxury gulet charter. All marinas are well sheltered and have excellent equipment. You will be provided with all necessary services for easy and comfortable mooring. This is the list and combination of areas which are most popular for gulet visits. All of the destinations are very beautiful so they are all well worthy of visiting.
Bodrum is one of the most popular destinations for the start of the gulet cruise adventures. Milta Bodrum is amazing Marina located at the center of the Bodrum which allows you to stroll to the city center in only a few minutes. This marina is one of the tip 10 marinas in Europe and if provides quality service 24/7. It is clean, safe and extremely well organized with a capacity for 450 yachts and 50 on land. Marina serves a perfect environment both for yachters, gulet cruises and the visitors of Bodrum. Furthermore, the marina good reputation is proven by winning. Blue Flag and Five Gold Anchor Awards. You can also admire the amazing views and sunset from this marina, stunning yachts and enjoy in a vast choice of restaurants, bars, shopping stores, and markets …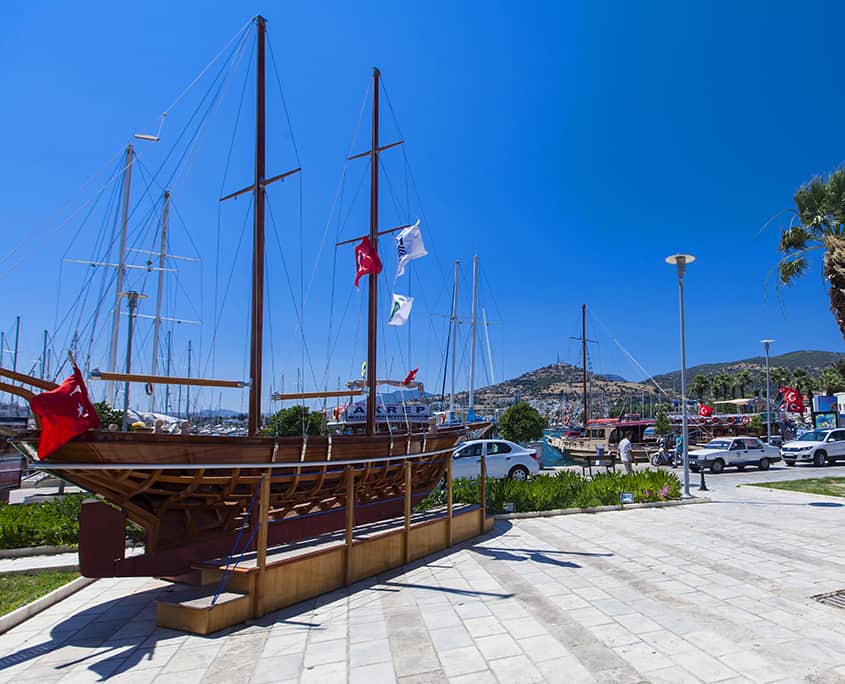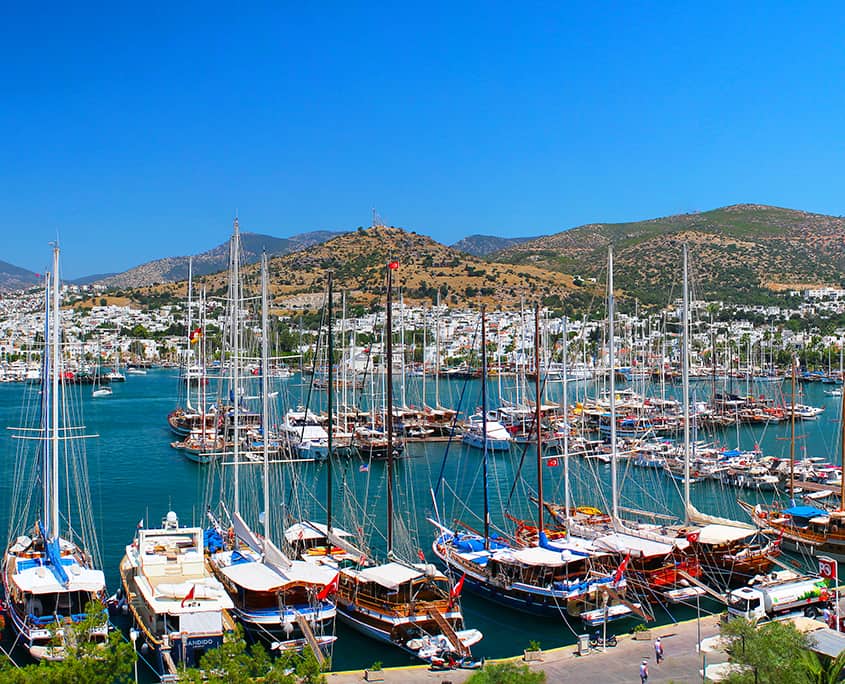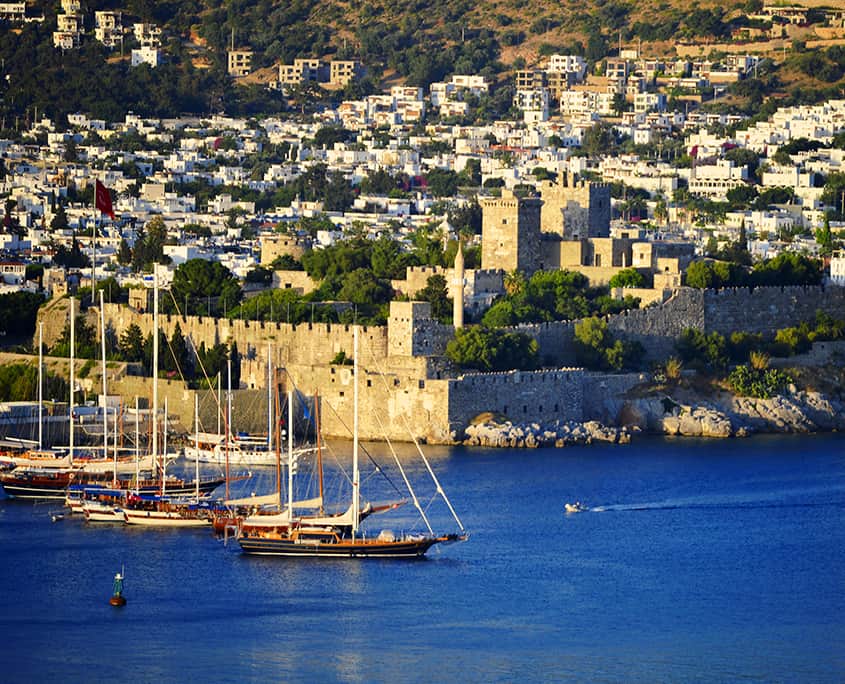 2.) Datca (mainly port of call – intermediate stop)
Datca is a beautiful tourist destination on the western coasts of Turkey. This region is known as pristine nature and a calm alternative for family holidays. The Datca port is the heart of the town which has great connections with Rhodes and Symi in Greece.
In front of the marina, where your gulet will moor, you will find there are few hotels, shops, restaurants, and bars. 10 mins walk and you will come across fresh fruit and veggies market for the very good valve. Port offers great shelter, technical service, and support and it is a picturesque spot to visit. Along with traditional parts of the old town of Datca. Marina has also recreational purposes and offers its guests access to major destinations. However, this port city doesn't have large scale tourism and it is perfect for getaways. You can enjoy in traditional harmony and abundance of nature and sea.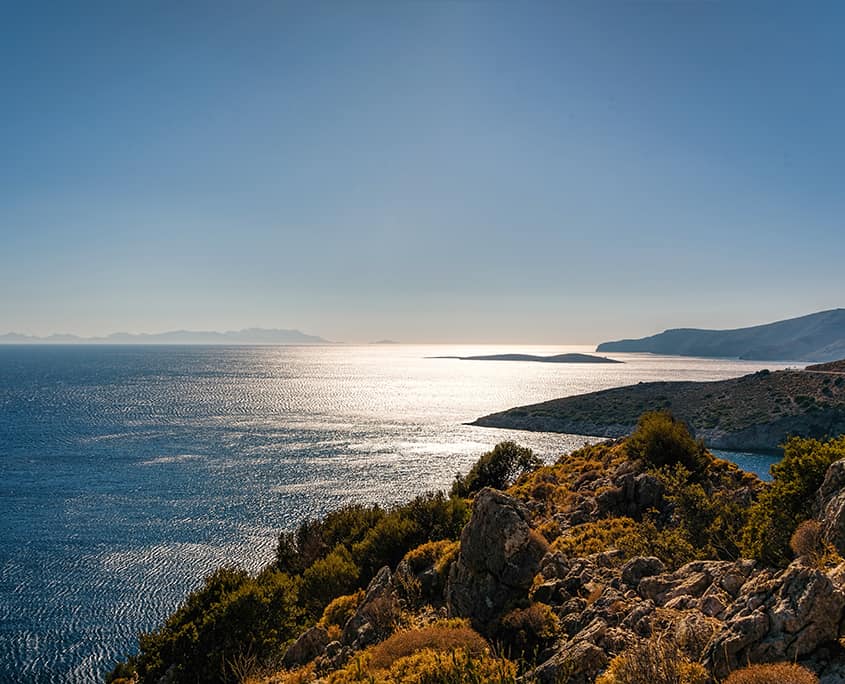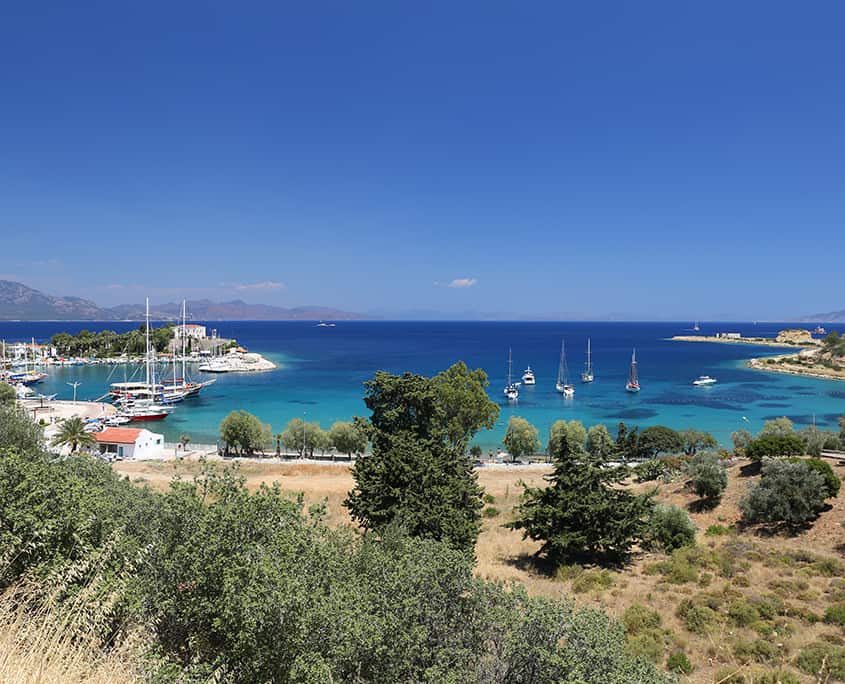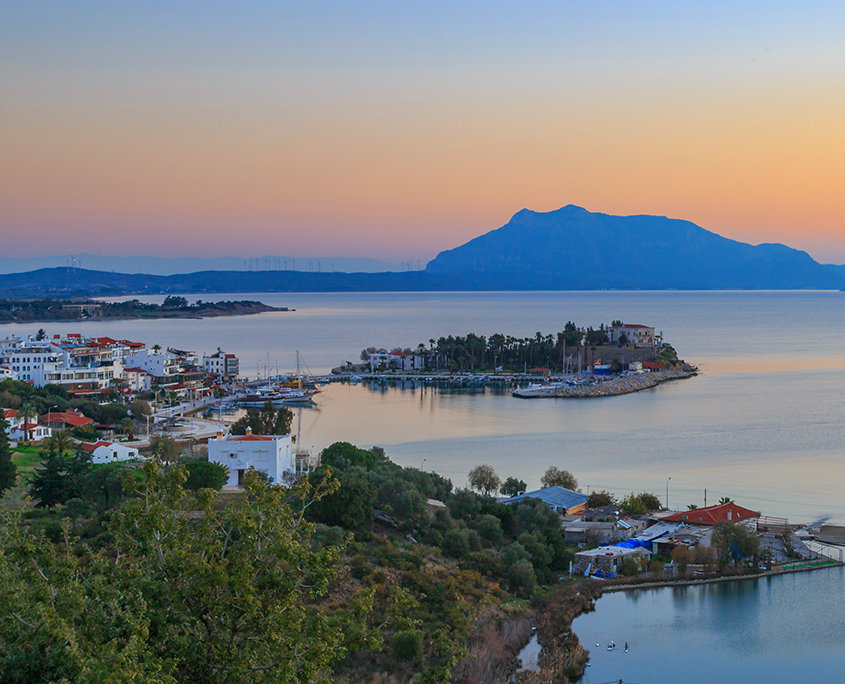 The beautiful marina is clean well equipped and home to many yachts as well as restaurants, bars, shopping complex and swimming pool. It provides everything you might need to one day stay where everything is just so picturesque! The mountain backdrop surrounding the harbor is perfect to admire from one of the many sidewalk cafes and restaurants. Marina is located on the northern end of the big Marmaris cove and provides an easy cruise to many destinations. Even the Island of Rhodes is only 25 miles away to the south. There are over 750 berths that are easily accessible for yachts up to 40 meters. Berths are spacious and provide very safe mooring and all forms of services and maintenance can be found in the marina.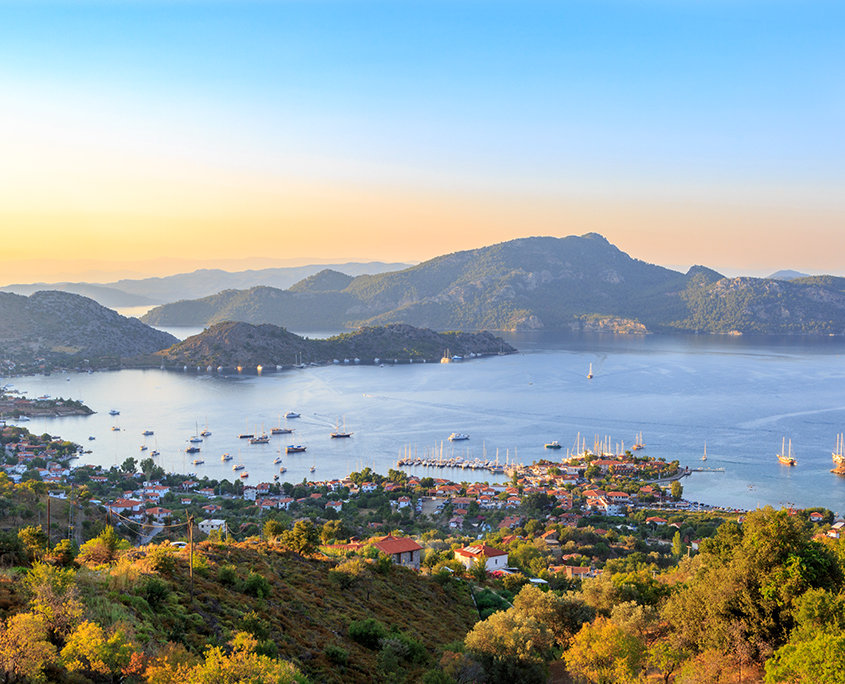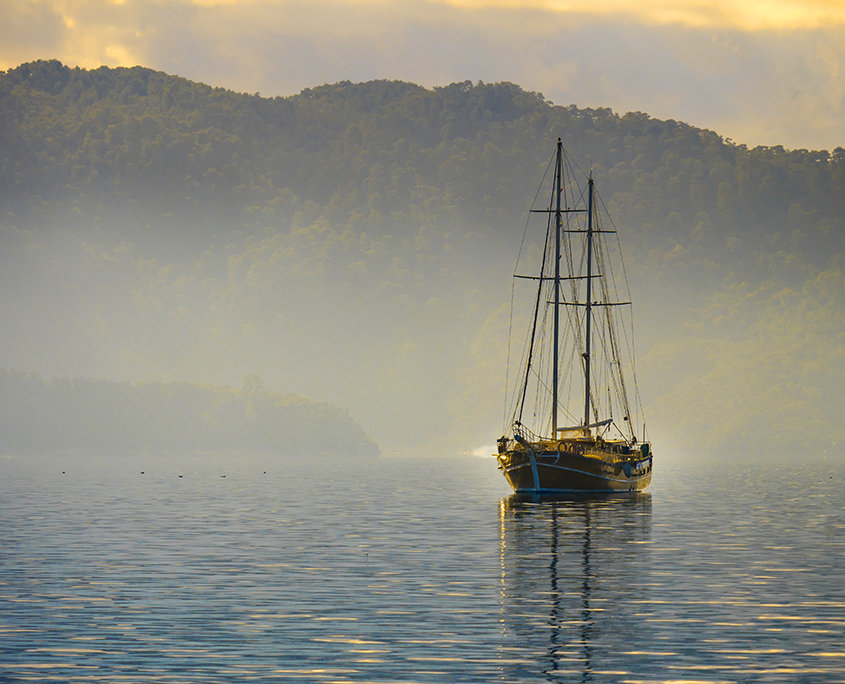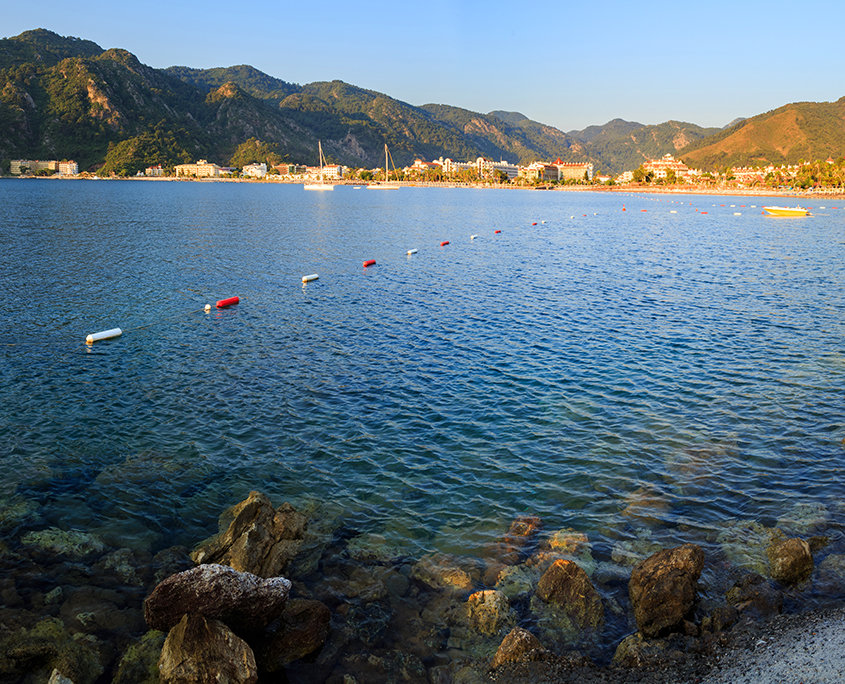 Ece Marina is located in gorgeous Fethiye bay surrounded by preserved nature, lush forest, and crystal clear sea. It can be easily reached by airways, seaways, and land too. This makes her a great sport for visiting for a day or starting or ending your cruise right here. Ece Marina serves the utmost quality service and has won a blue flag and 5 golden anchors award which just proves the quality you can expect here. There is capacity for 460 boats that can safely moor, from which some stay for the whole year. You'll also come across the high standard hotel, swimming pool, showers, toilets, laundry, many bars, restaurants which diverse regional and traditional cuisine, SPA and Wellness Center and hairdressing services, etc.. Fethiye is simply one of the favorite boat and yacht center in the West Mediterranean and that comes as no surprise.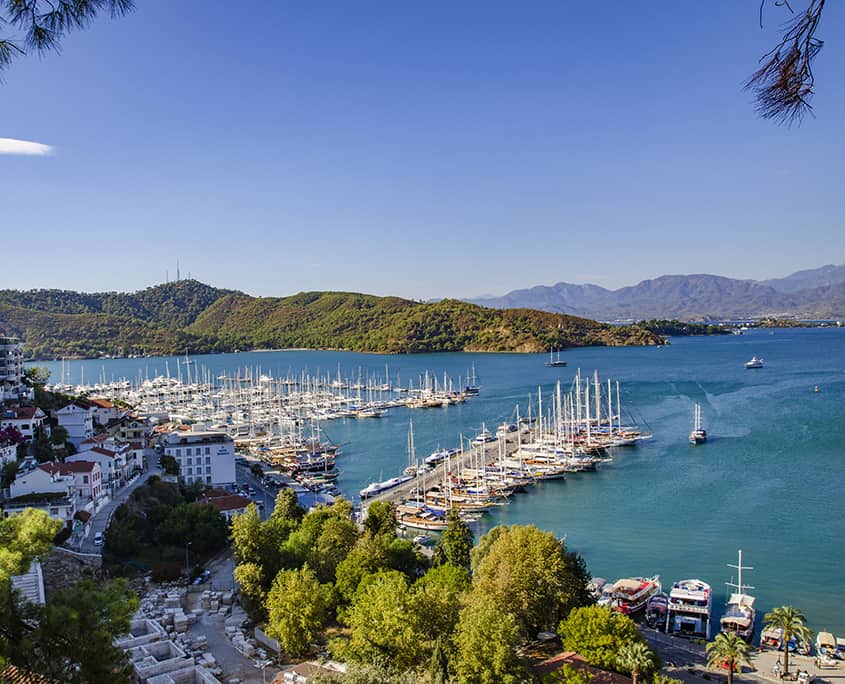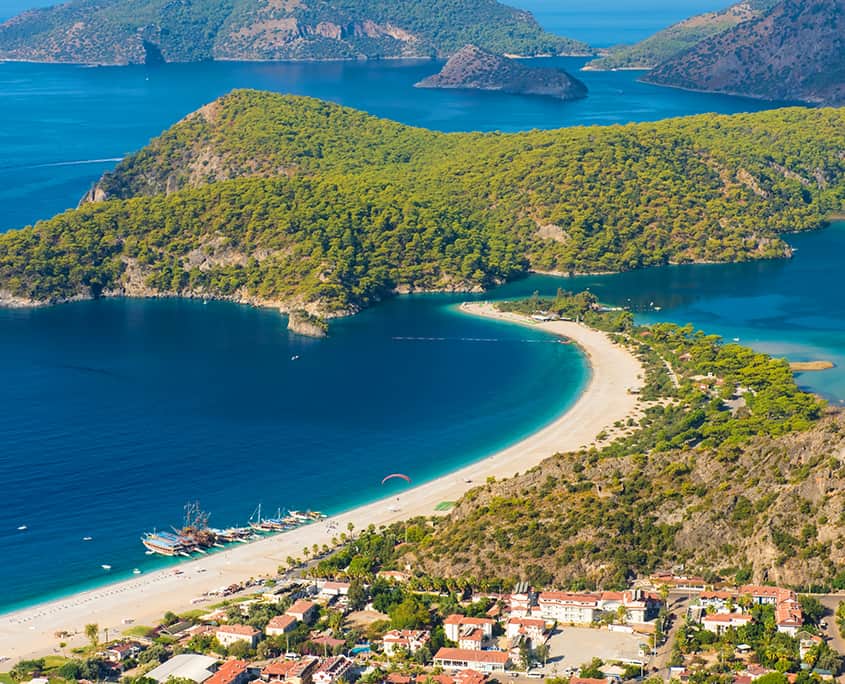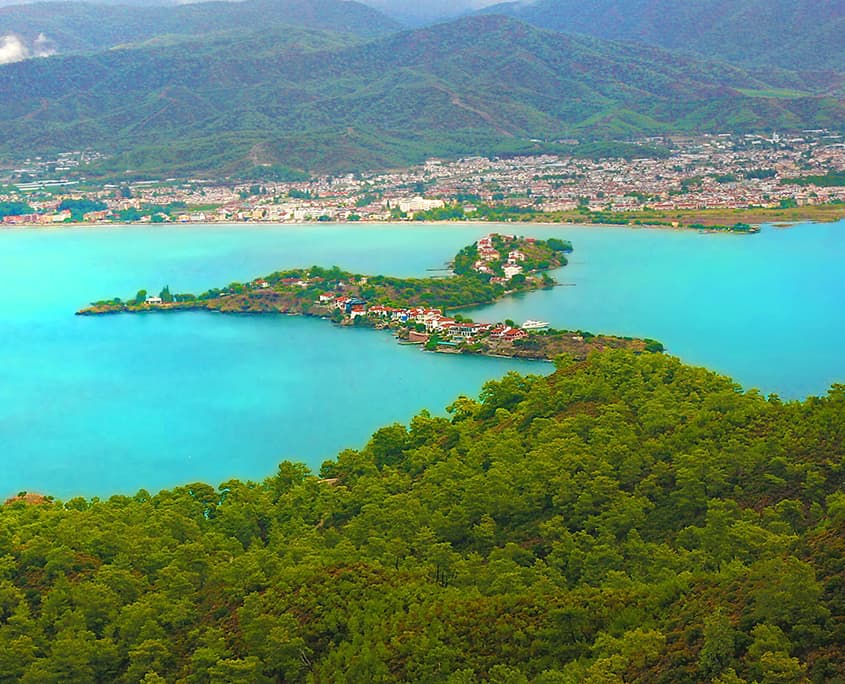 Göcek marina provides excellent sheltered in a cove of unspoiled hidden beaches and is one of the safest natural marinas. This marina is very relaxed and due to design and pro-active environmental management, it fitted very well with the preserved natural environment of Göcek. There are around 150 yachts dry dock capacity and 380 yachts berth capacity. All the necessary equipment, services, power connections, and waste removal services will be provided. The city center itself is conveniently only a five-minute walk from the marina. You'll find endless possibilities for leisure time, many diverse restaurants, cafes, and bars along its promenade.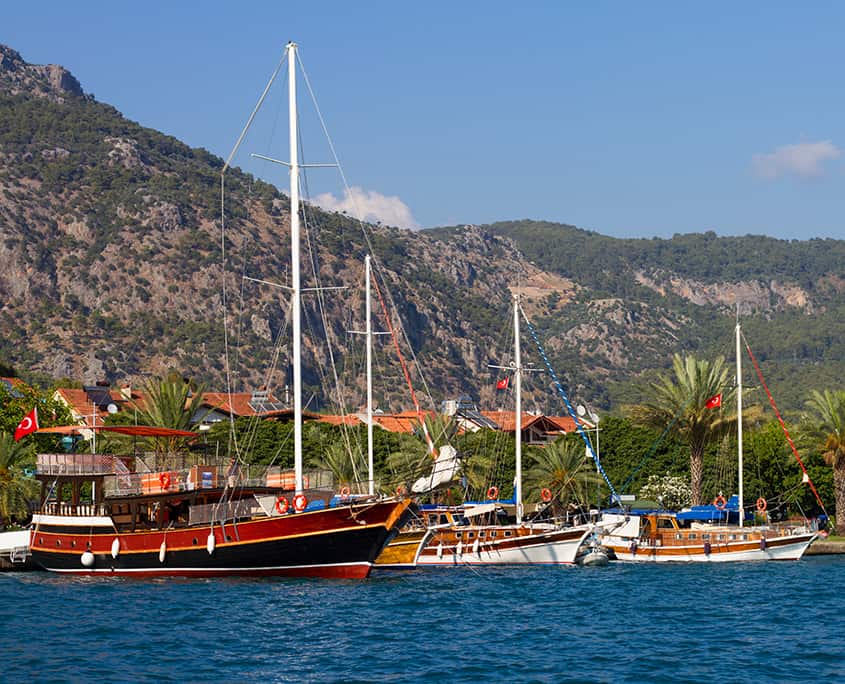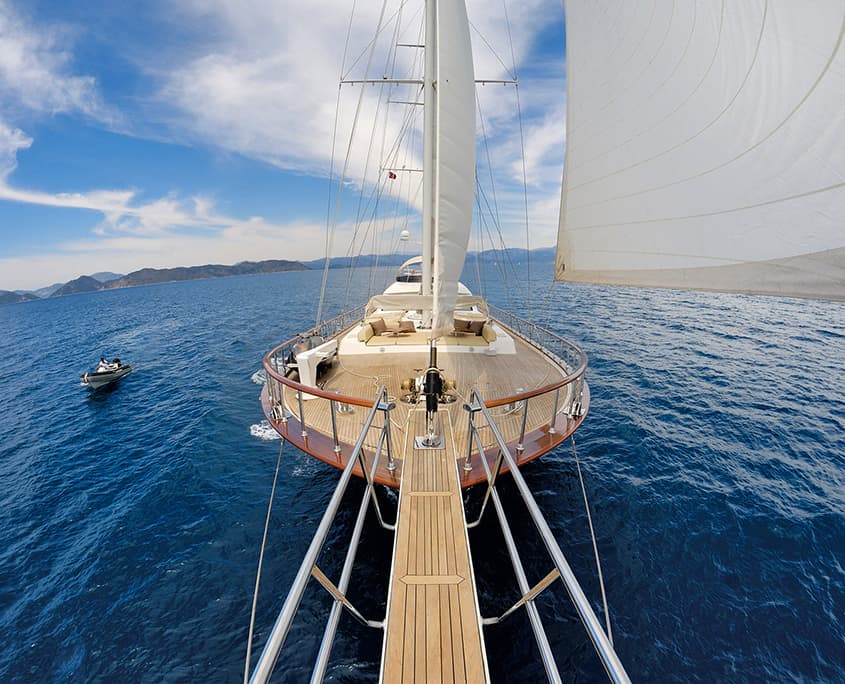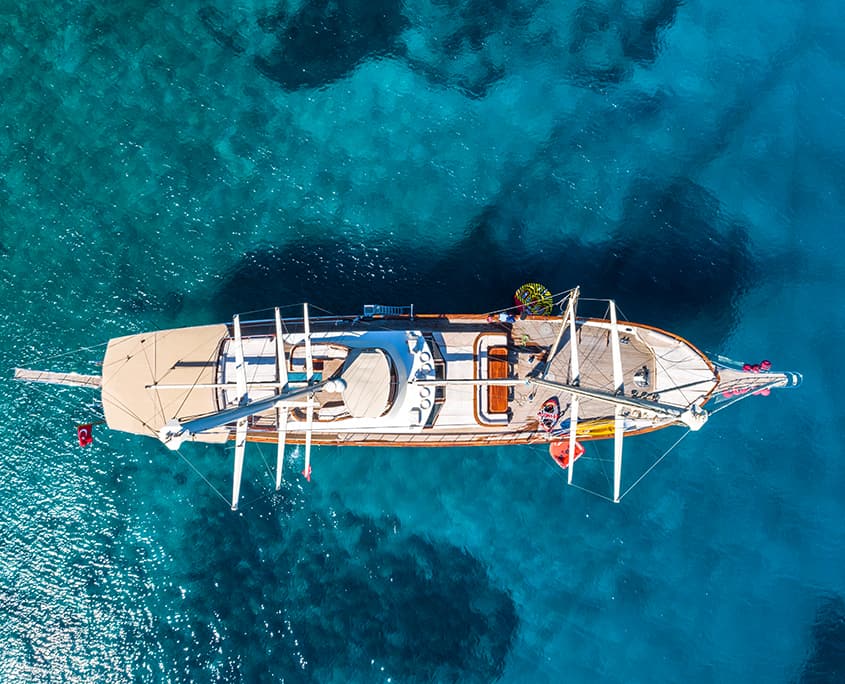 To conclude, all suggested marinas provide excellent shelter, great connections, and a very relaxed atmosphere. The berth capacity reaches quite high numbers and you will be provided with necessary equipment and services. Usually marinas will povide you with endless possibilities for leisure time too. Depending on your preferences you can choose marinas located near lively cities or others that are perfect for calm getaways. The choice is yours.
Payment methods: