THE MAIN TURKISH VACATION SPOTS TO START YOUR CRUISE FROM
One of the most beautiful ways to discover Turkey is by going on a cruise. With luxury gulet cruise you will get to see the most beautiful towns, bays, try amazing food, and meet one of the loveliest people in the world. However, first you need to decide where to go, so lets us help you and provide you with all destinations where you can charter your boat. Here are the main and the most visited places to consider when chartering a yacht in Turkey.
THE MAIN VACATION SPOTS TO START YOUR CRUISE FROM:
One of the most popular embarkation ports is a historic and important city called Bodrum. Bodrum is a district and a port city in Muğla Province where Blue Cruise concept was born. This fantastic city once was a calm small fishing village that lies next to the turquoise sea, but today it is a popular destination of many around the world. The city is definitely one of the best starting points for a gulet cruise. The closest airport is Milas Airport from where you will be transferred to Bodrum harbor to check in on your gulet. We recommend visiting eye-catching Bodrum Castle built from the 15th century, overlooking the harbor and the marina that is now as the world-class Museum of Underwater Archaeology. This is one of the main and most recognized attractions. Bodrum is one of the most popular destinations for the start of the gulet cruise adventures. You can also admire the amazing views, stunning yachts and enjoy a vast choice of restaurants, bars, shopping stores, and markets all over the town.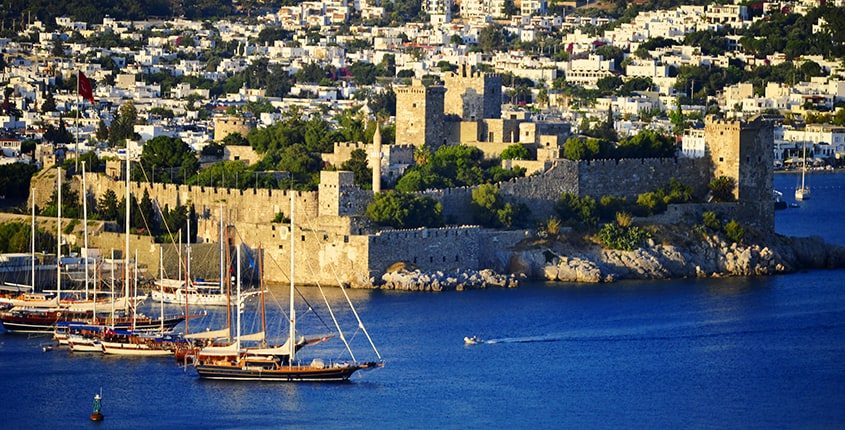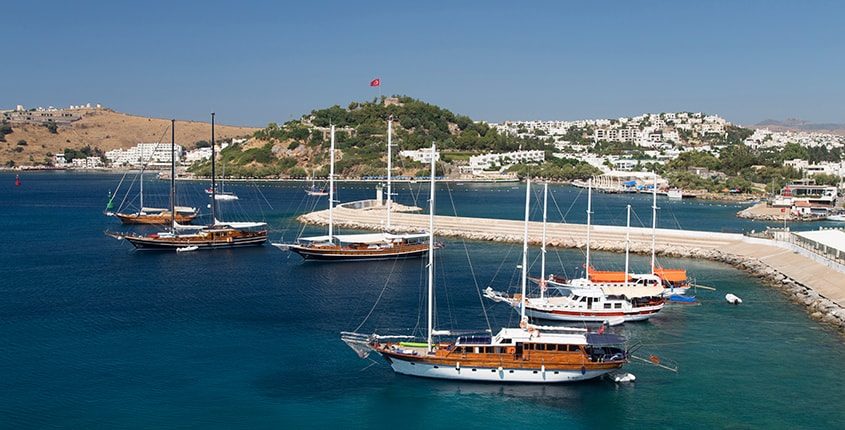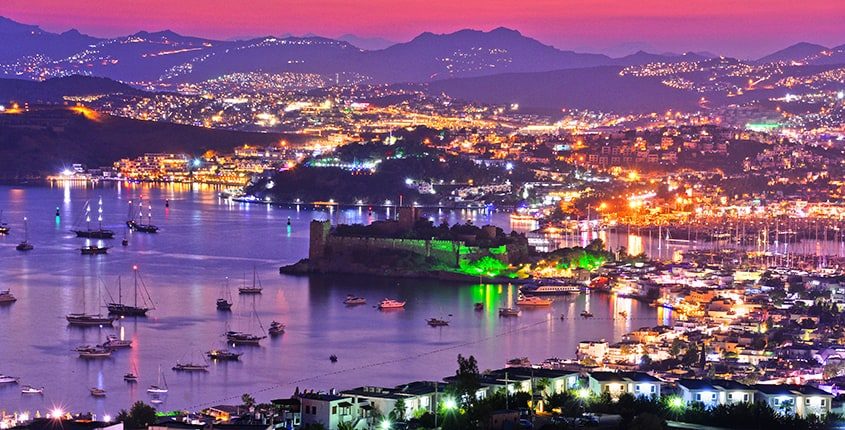 Enjoying a fancy dinner in some luxury restaurant is, of course, a nice thing to do, but that can't compare with having dinner on the gulet. You'll be amazed by food your personal chef will prepare that will not only make your mouth water but also will be pleasing to the eye. While enjoying in the feast you and friends or family company you will get a chance to admire the abundant landscapes and magical sunset on the ship away from civilization.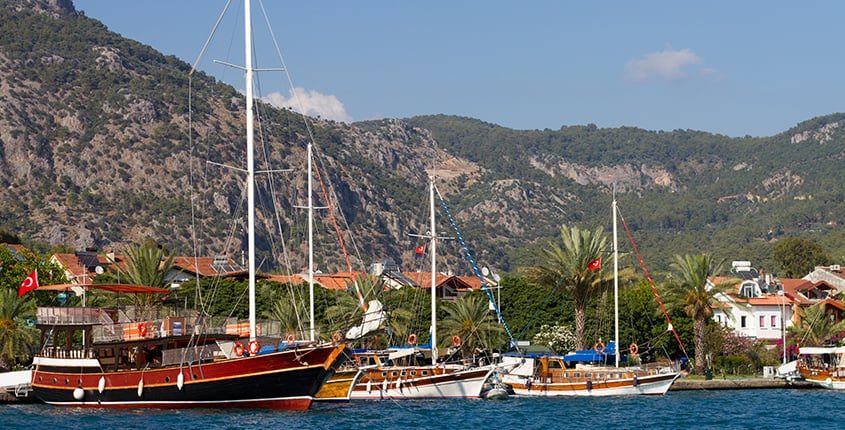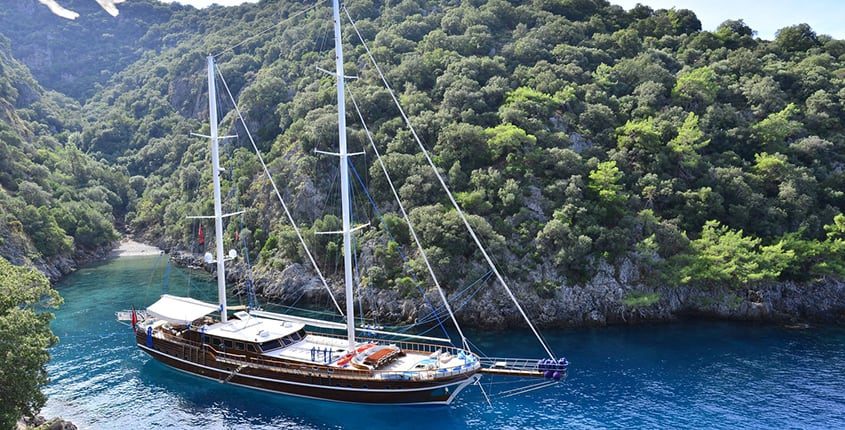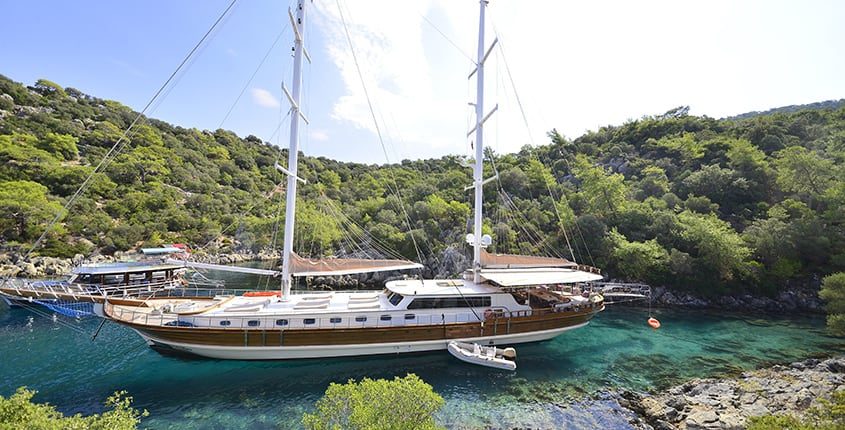 Marmaris is a port city located in the southwest of Turkey in Muğla province that welcomes about 400,000 people during the summer season. Furthermore, this is one of the most elegant yachting resorts in Turkey. It is one of the largest natural harbors in the world. Dalaman / Muğla International Airport is 100km from Marmaris with regular connected flights. The bay itself is surrounded by beautiful nature, clear blue sea, rugged mountains, and pinewoods. Marmaris area is also spotted with many historical sites. According to historian Herodotus, there has been a castle in Marmaris since 3000 BC, which has been converted into a museum now. However, we definitely recommend strolling down to the little plaza close to the Ferry Dock leading into the old town- This place is full of colorful shops, cafes, restaurants and hundreds of luxury yachts. Around the town you'll also come across many choices of luxury shops, cafes, beautiful restaurants.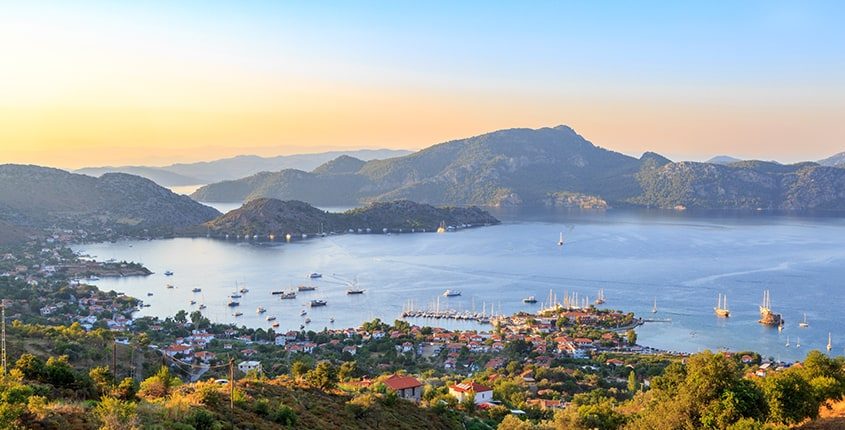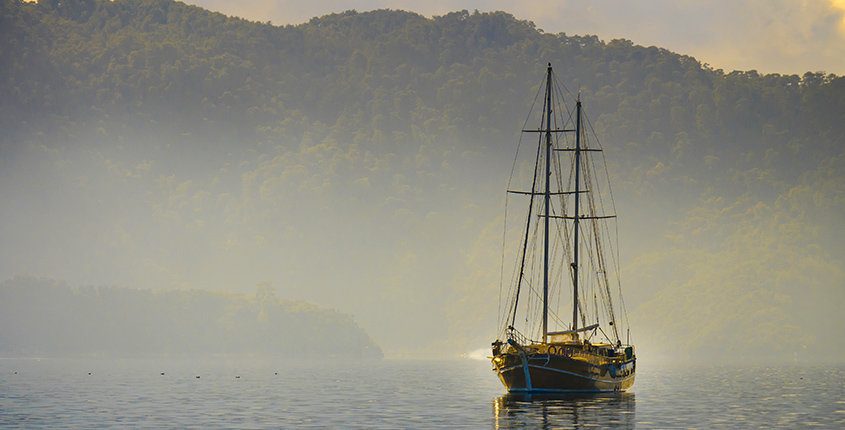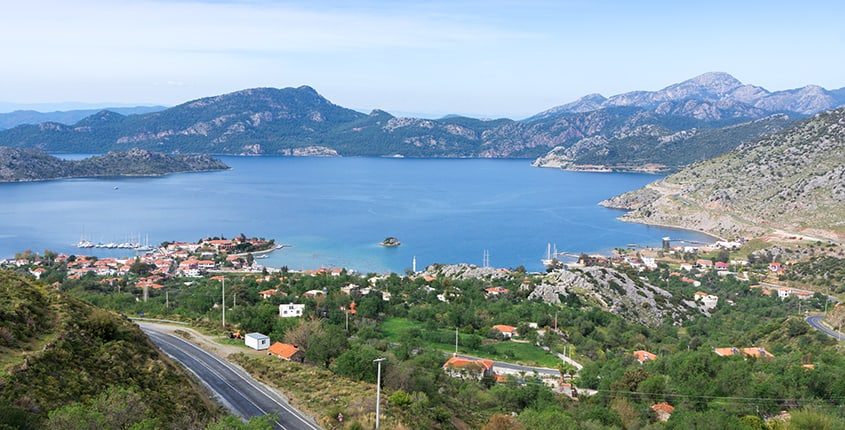 MUST SEE DESTINATIONS WHEN CHARTERING A YACHT:
This area had become a popular exquisite place in the Mediterranean known for majestic mountains, numerous sandy beaches, islands, and hidden bays. Sea temperature here does not fall below 19°C throughout the year which is ideal for divers.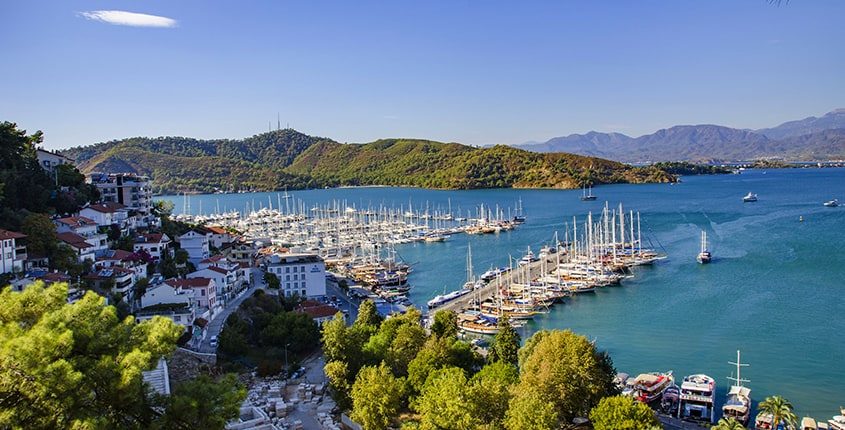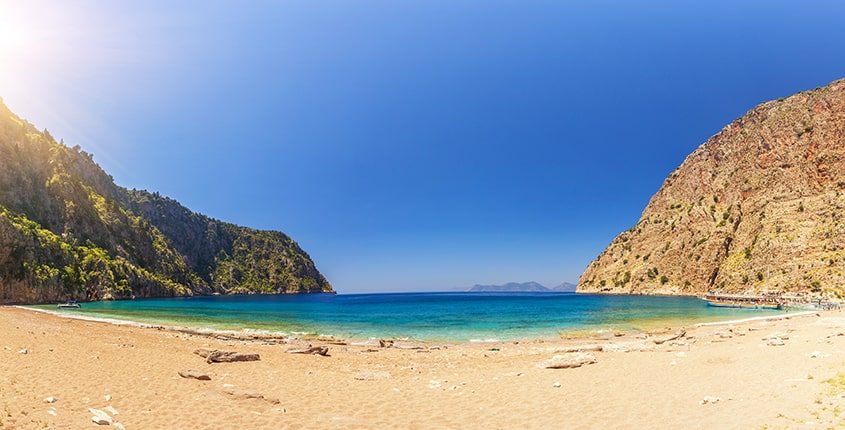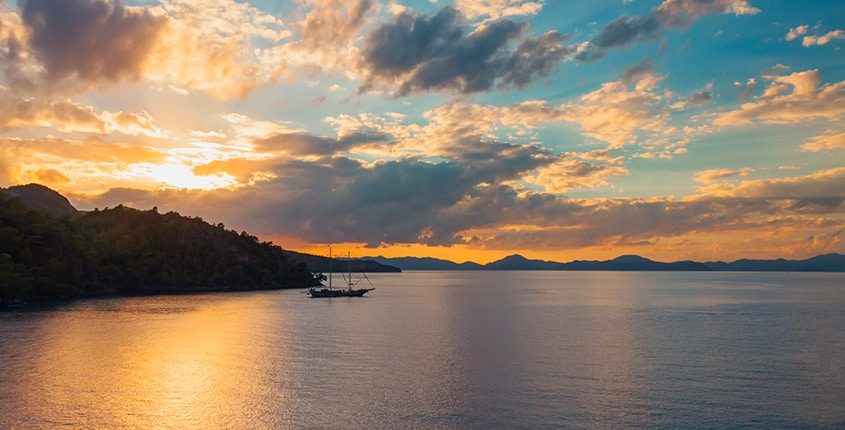 Datca is a beautiful tourist destination located on the western coasts of Turkey. This region is known as pristine nature and a calm alternative for family holidays. Additionally, this place has great connections with the Greek islands Rhodes and Symi.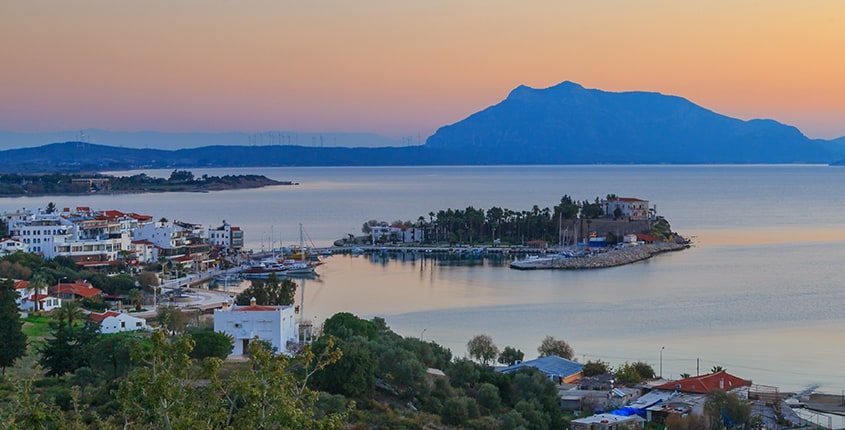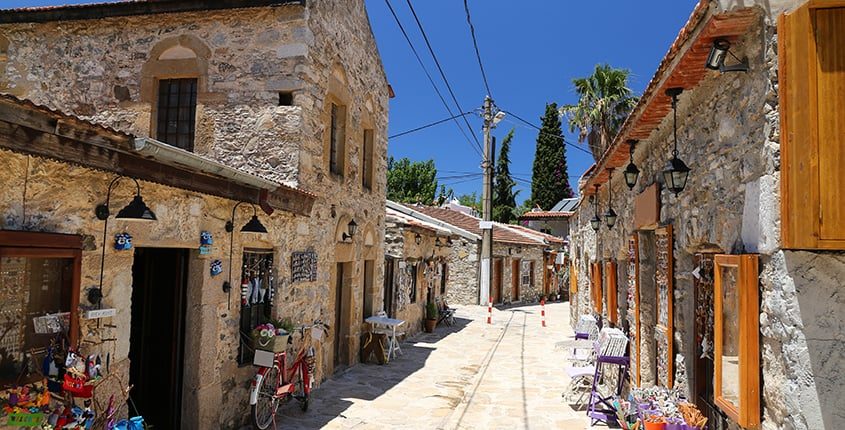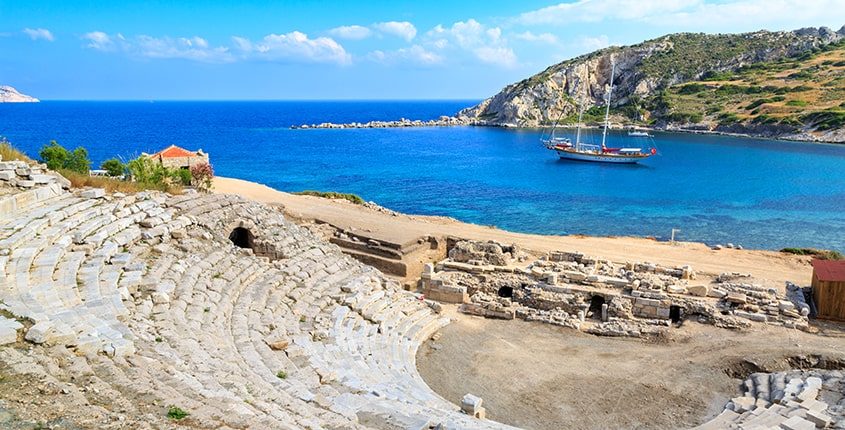 Ölü Deniz is the most photographed beach in Europe that you don't wanna miss! Here you also have the option of paragliding or just admiring stunning views.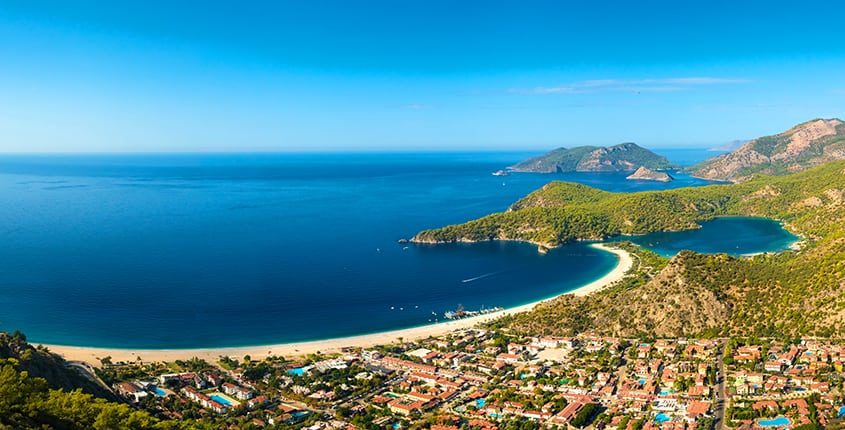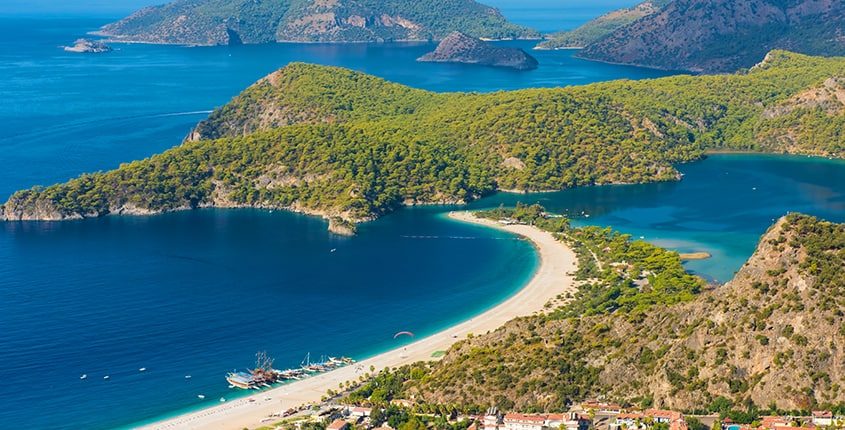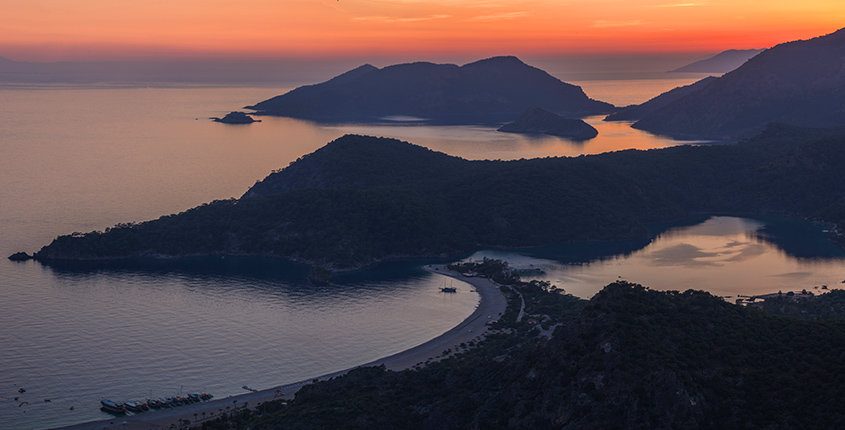 Seven Islands Region has many small islands and beautiful coral reefs. Here you can enjoy diving, swimming, and various watersports. The natural scenery of the area is quite breathtaking and very charming.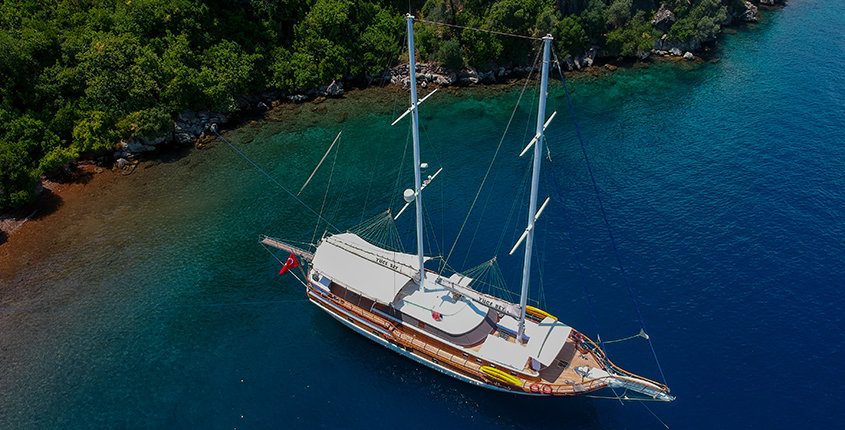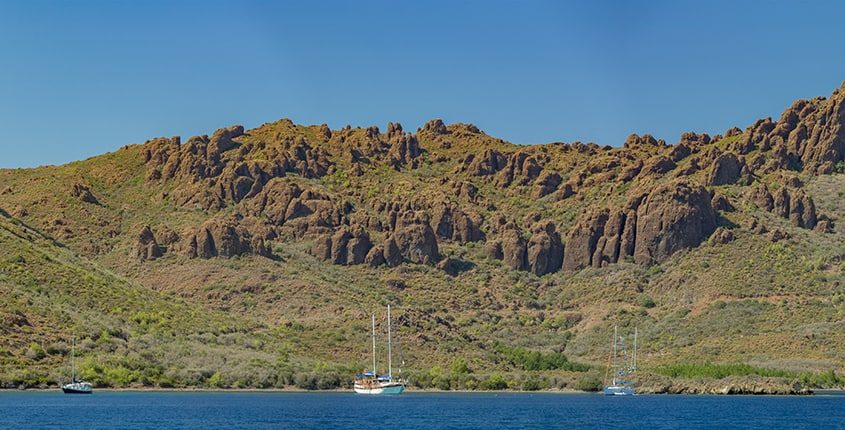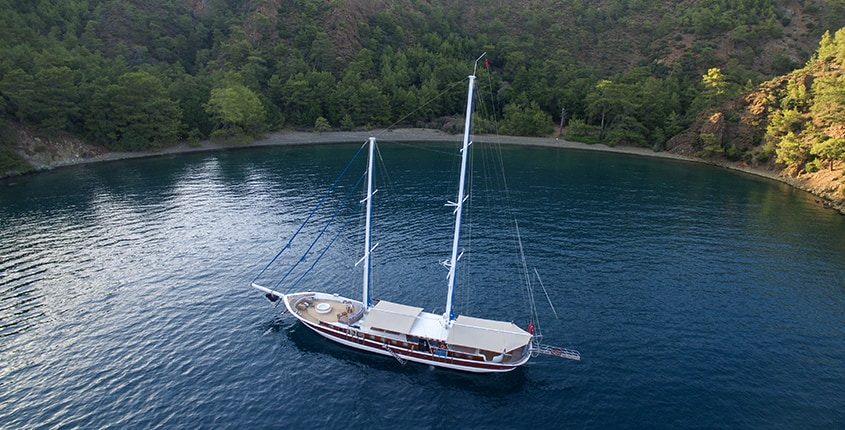 Orak Island is one of the Gulf's large islands best known for its rich sea life and crystal clear water. Due to this fact alone it is a perfect site for snorkeling and swimming. You can also relax on board, read a book, get some tan or stay active and use some watersports.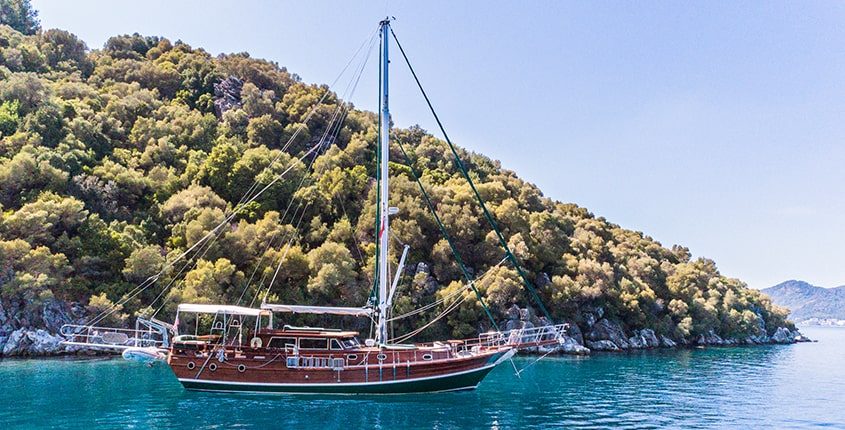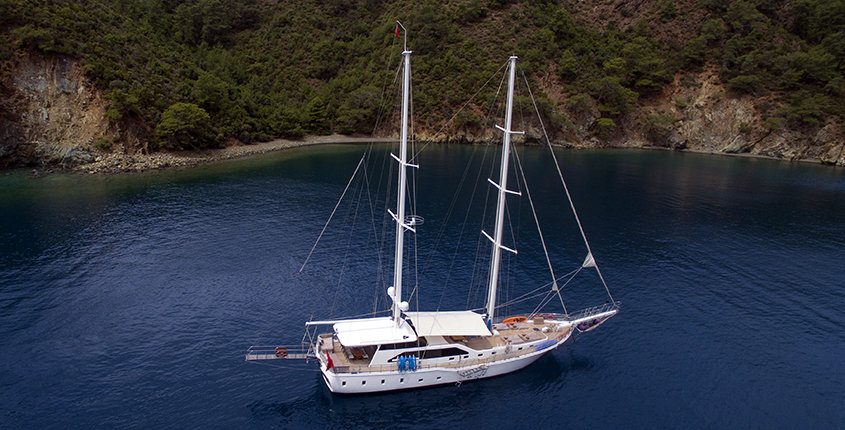 Cleopatra island is one of the most interesting beaches to visit. It is located approximately 12 km from Marmaris and is best approached by boat.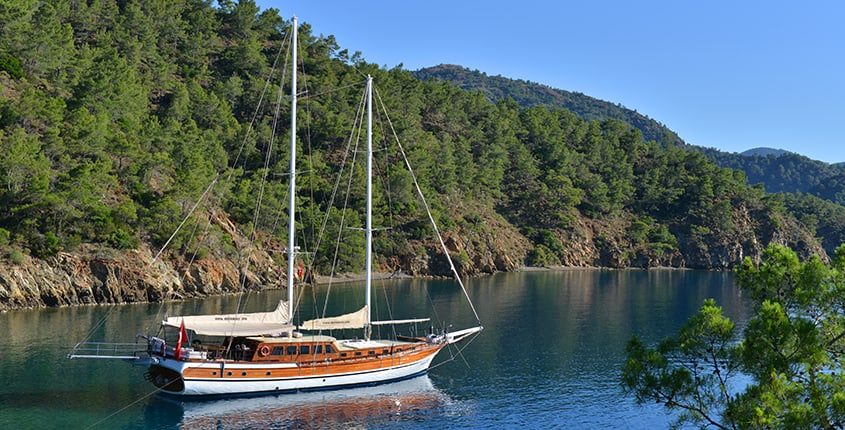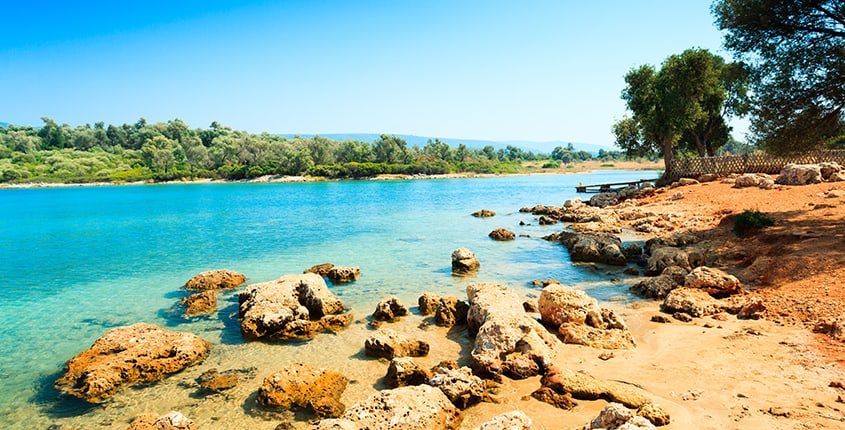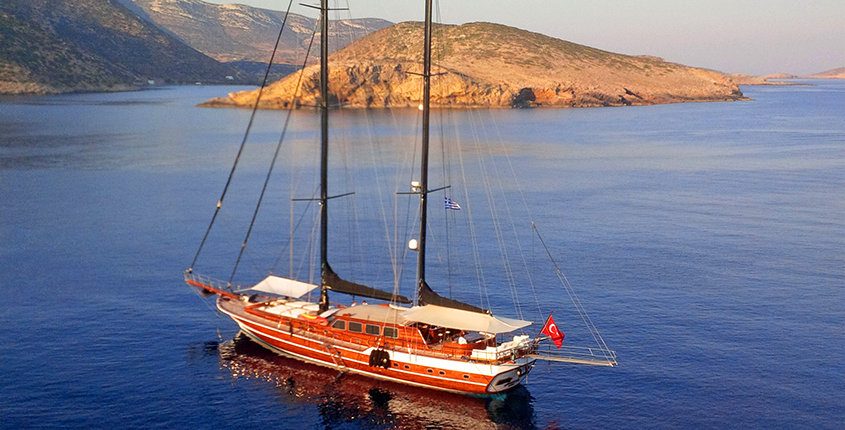 Tersane Island today is home to many interesting ruins of their abandoned Greek homes scattered all over the island. The harbor there is quite shallow and great for families who have young children.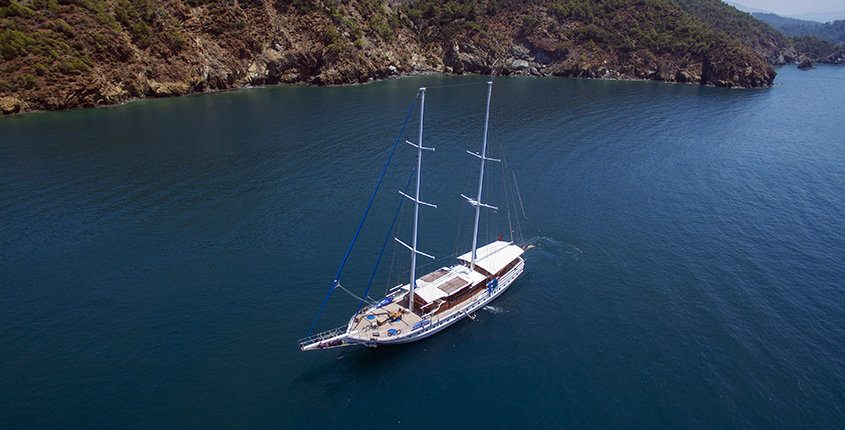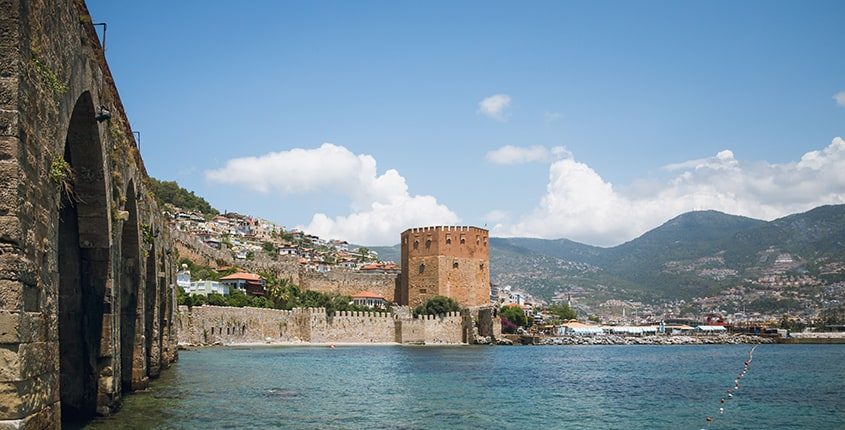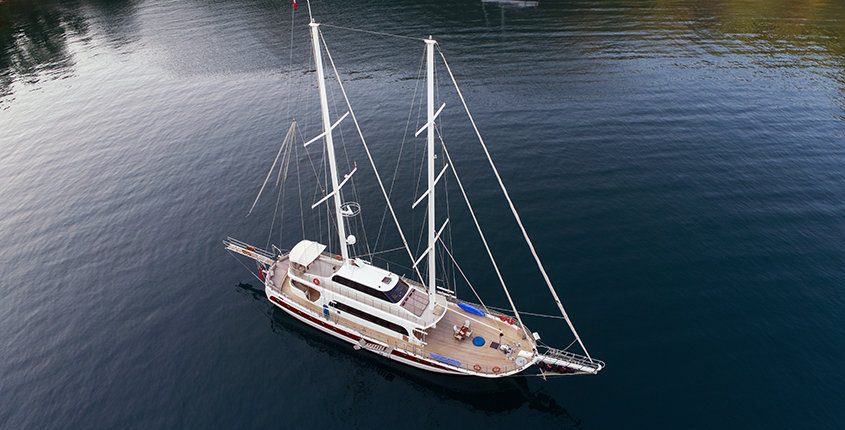 Yassica Islands is one of the most romantic places! It is absolutely ideal for couples and nature lovers. The islands have amazing nature and many well sheltered and shallow bays – ideal for watersports enthusiasts as well.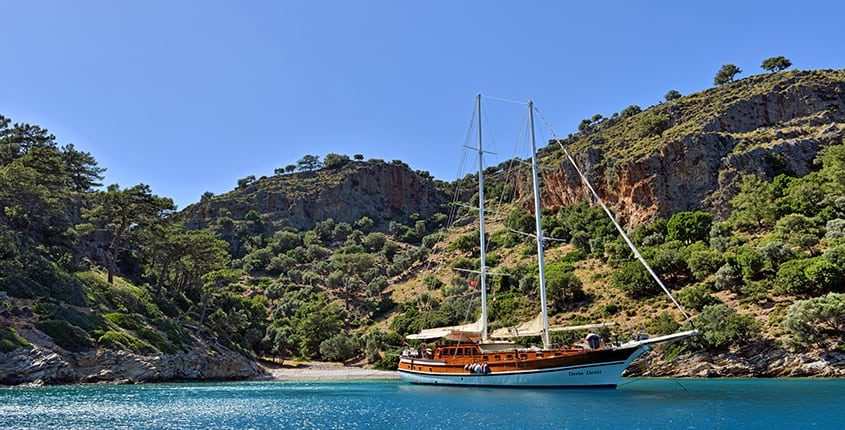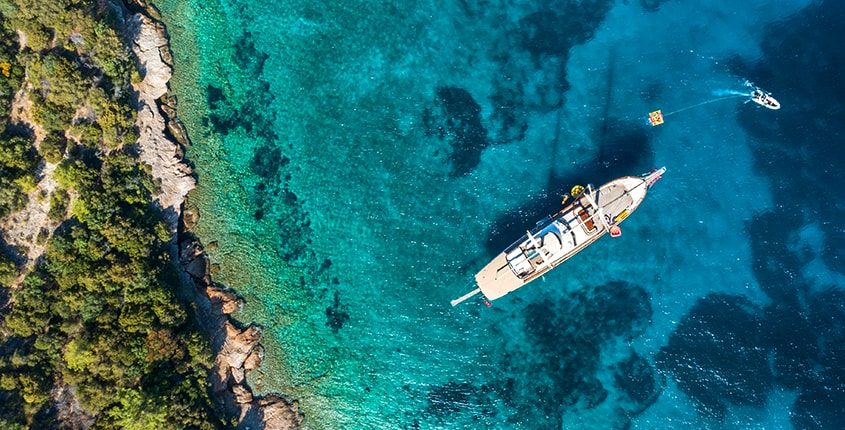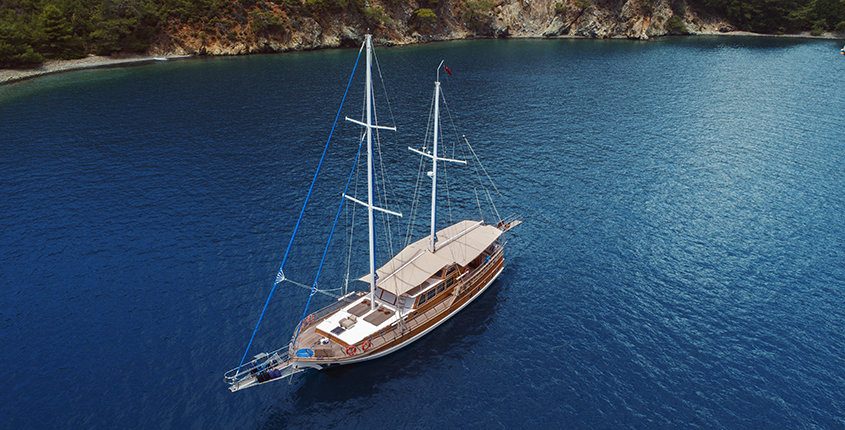 Butterfly Valley is only really accessible by sea whose name originally came from the amazing natural wonder when valley fills with butterflies and looks like a fairytale. It's a sight you'll remember forever.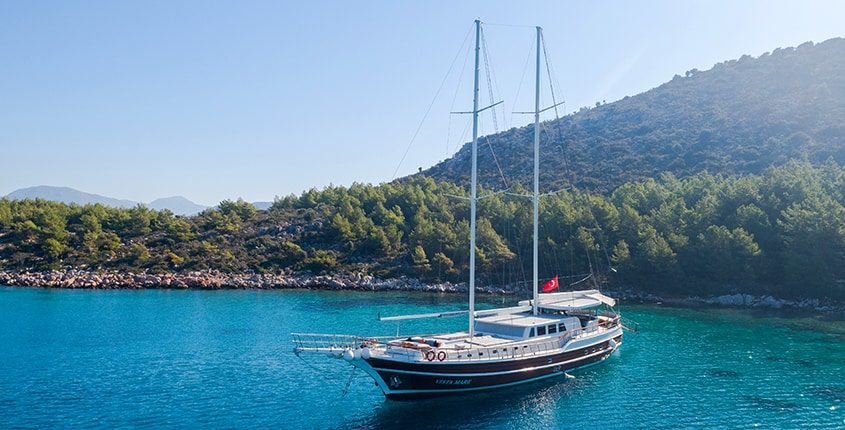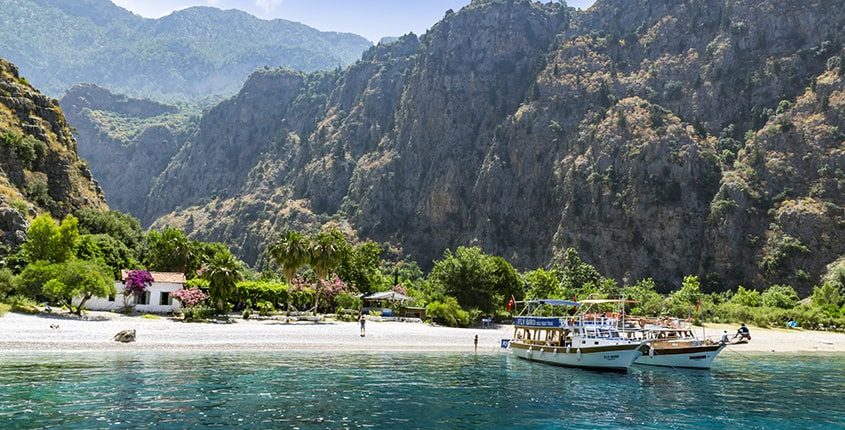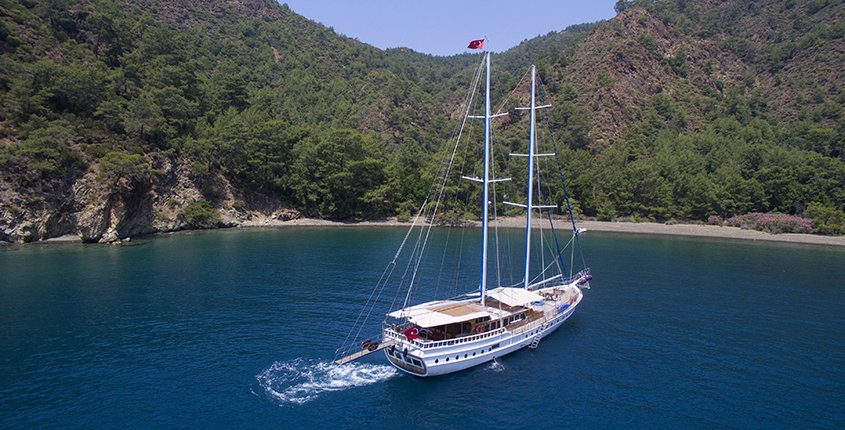 Kas once a small fishing village, today it is a growing touristic town. The elegant marina provides perfect conditions for scuba diving. The town has great connections connected by modern roads and is also a great base for exploring the archeological sites and regional history.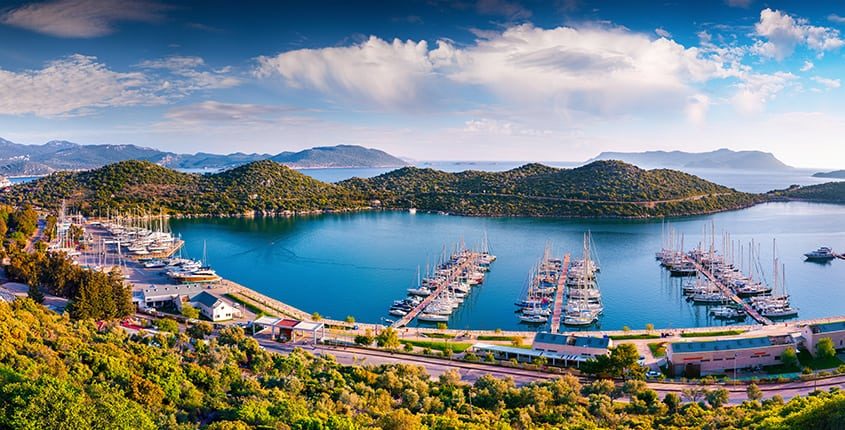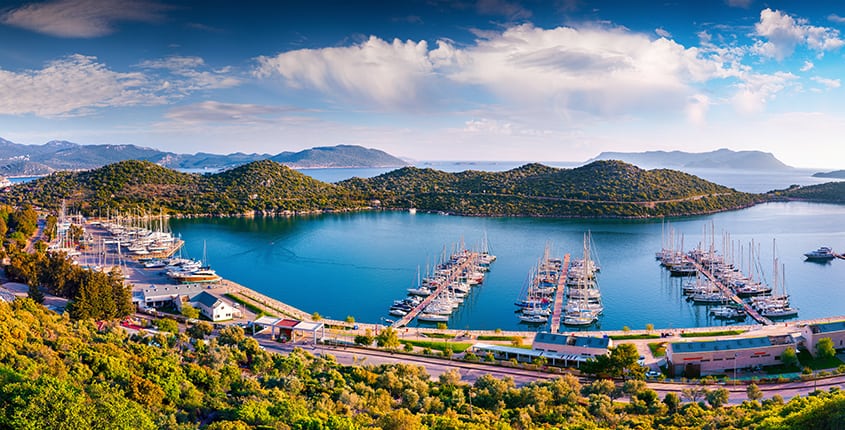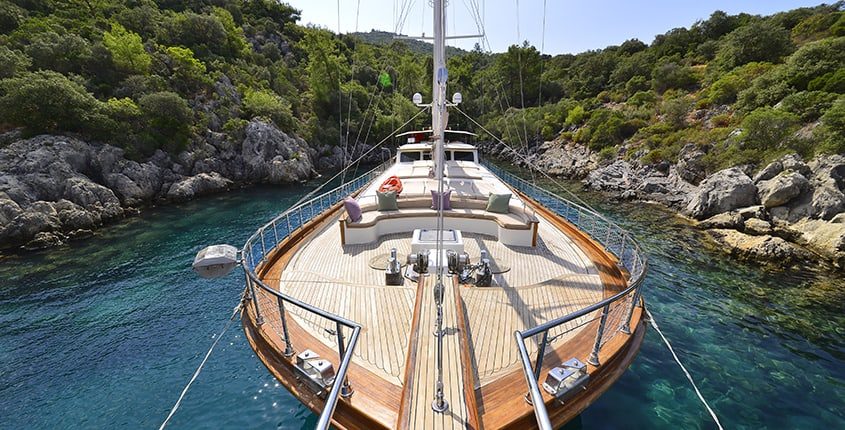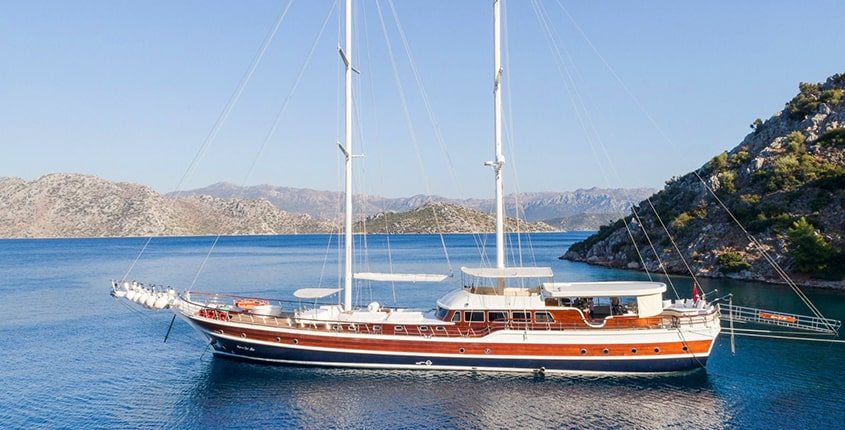 The Kekova island is a protected, unspoiled and uninhabited region perfect for getaways where you can relax on board or on land away from mass tourism. You will get privacy and time to enjoy the breathtaking views, clear turquoise seas and historic ruins dating back to thousands of years.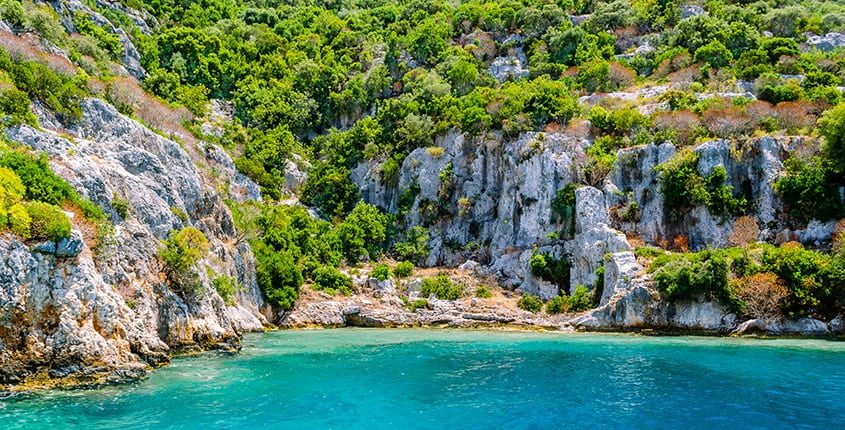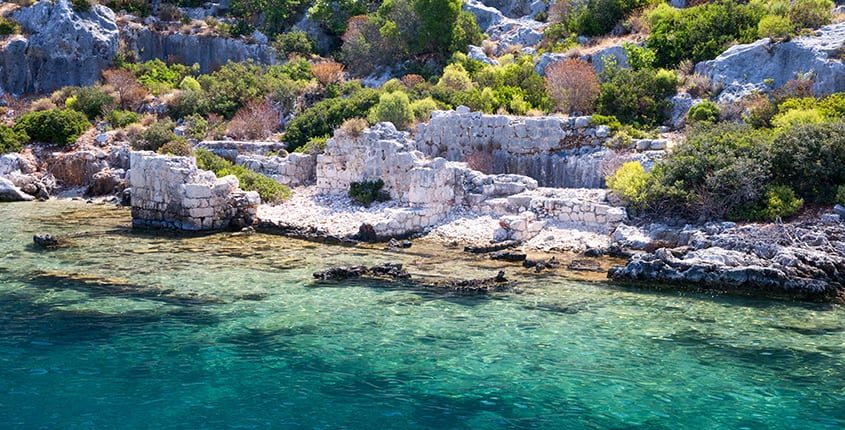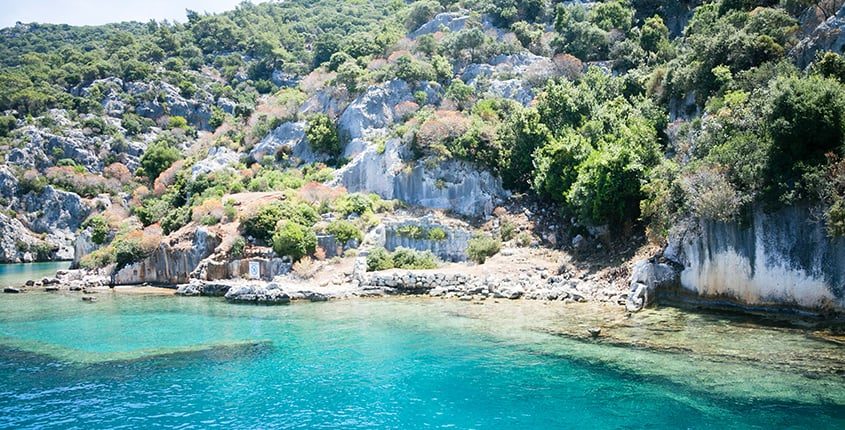 Arap Islet is a hidden gem located on the borderline of the Aegean Sea and the Mediterranean Sea. This is absolutely the ideal place for relaxation and gets away from everyday life in peace and quiet of this uninhabited island. You can enjoy swimming, surfing, canoeing and enjoying all the beautiful coves and natural beauties.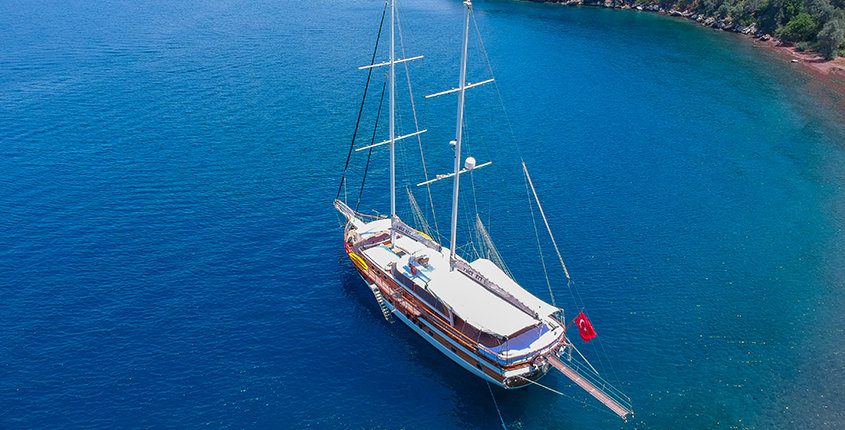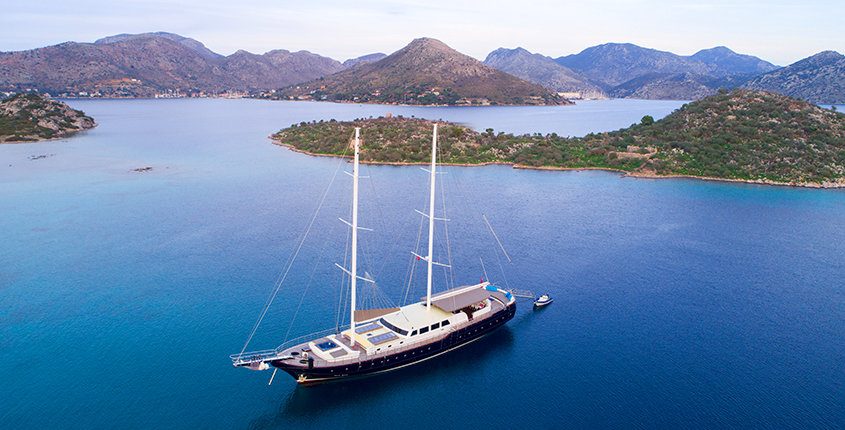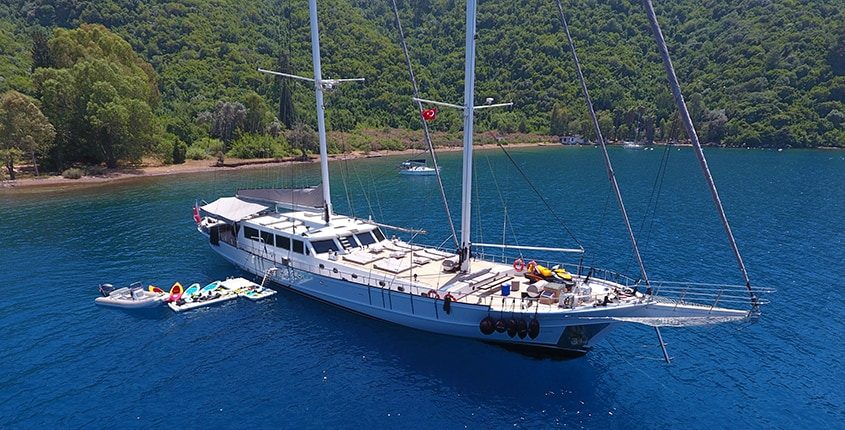 Bozburun holds an untouched nature and has an elegant small harbor surrounded by several local restaurants and cafes. On some beaches, you might even stumble across turtles depending on the season. Turtles still haul themselves up the beach at night to lay eggs which is a rare sight in itself.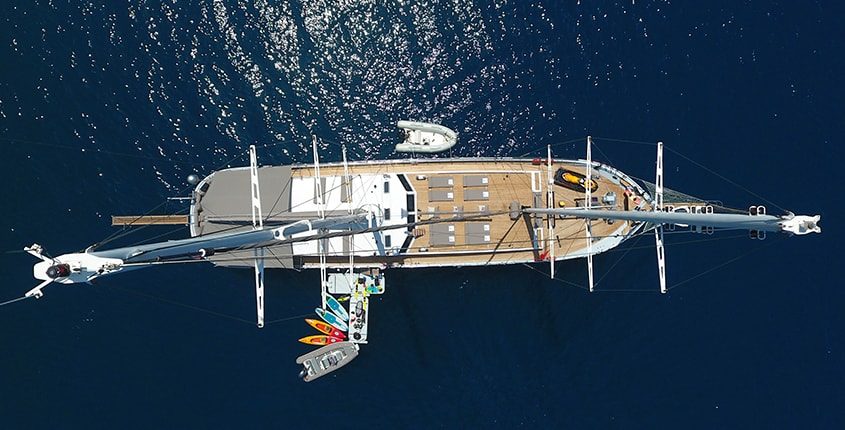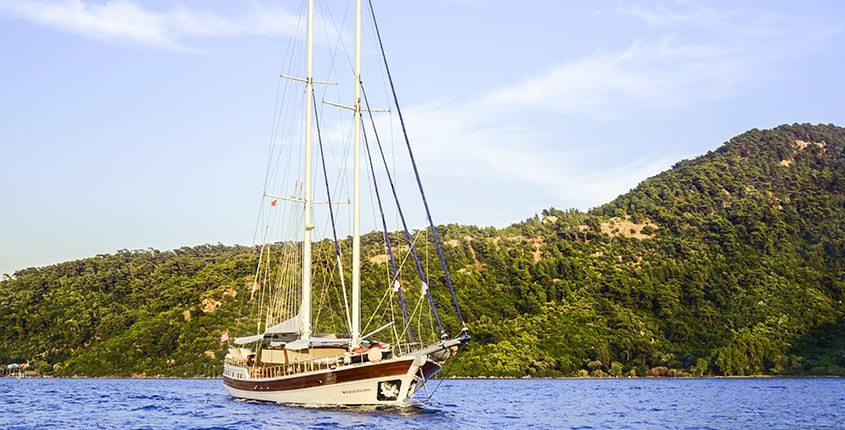 When visiting you should take a short walk up to the top of the hill in Bencik. From there you can admire fantastic views of Gokova and Hisaronu Bays which are like a feast for the eyes.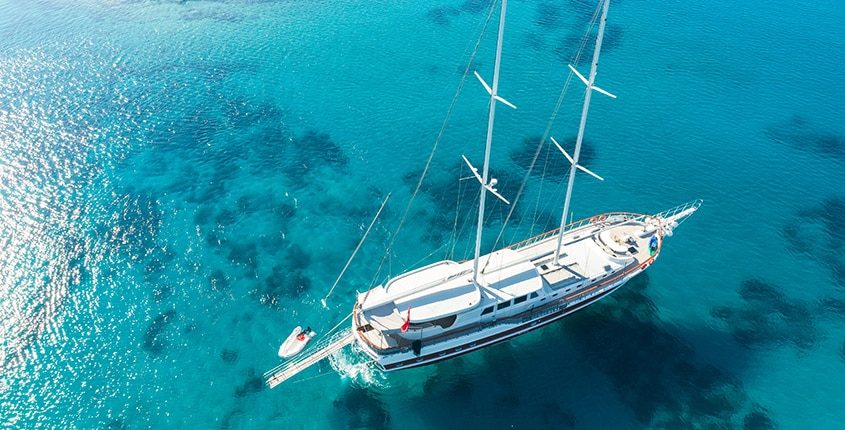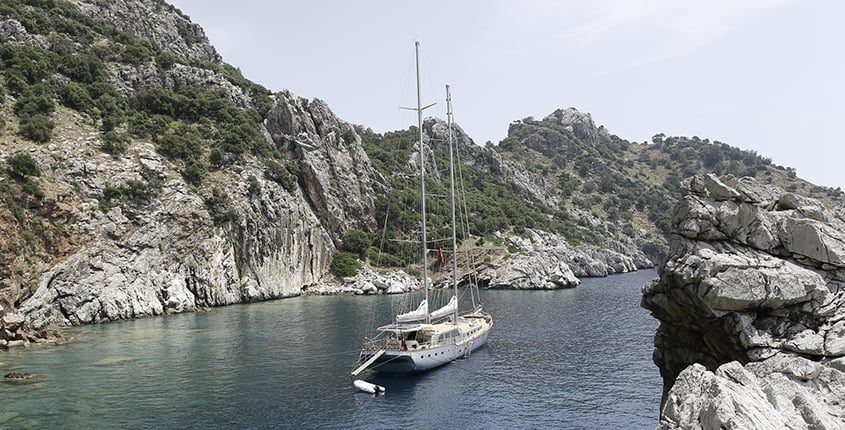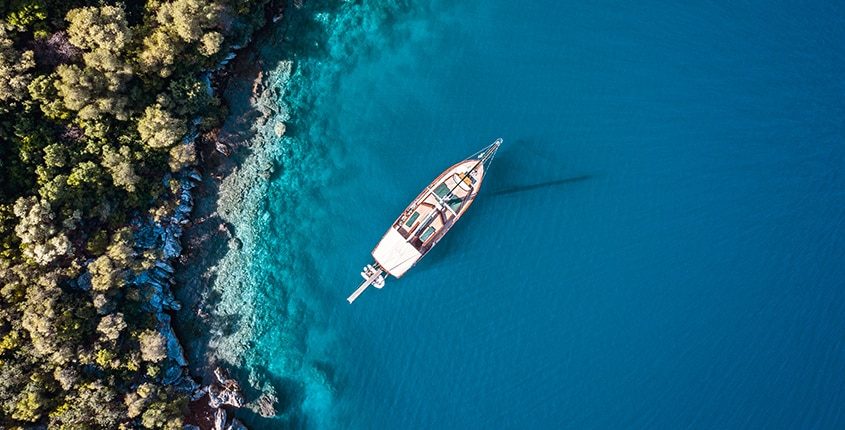 Payment methods: