Everything you need to know before planning a holiday
In this post, you will answer some of the most frequently asked questions when it comes to cruising in Turkey and luxury holidays. After reading this you will certainly feel much more prepared to plan your next holidays.
1. What to expect from Turkey luxury cruise?
Turkey is a large beautiful country where gulet type boats originated from. Turks in the past realized that the best way to explore the beautiful extensive coast is by boat. This is how Blue Cruise concept was born and gulets slowly over the years transformed from primitive gulets to luxury gulets you will saw today. Turkey can choose from more than 500 vessels only in this destination, and those choices can overwhelm you, which is why we collected only the best for you. In Turkey, most of the nights will usually be spent on the anchor, while during the cruise best places to check are Bodrum, Marmaris, Gocek, and Fethiye. However, there are no rules, since everything can be highly personalized. If you rent entire gulet for yourself, everything can be 100% organized according to your wishes.
One of the best things on the gulet cruises is, that you get to see so much in a short period of time. You can absolutely relax and enjoy your favorite drink, while the captain takes you to the next super interesting destination. So if you prefer to be easy going, without any effort, you will still get the chance to see much more than on >>normal<< holidays.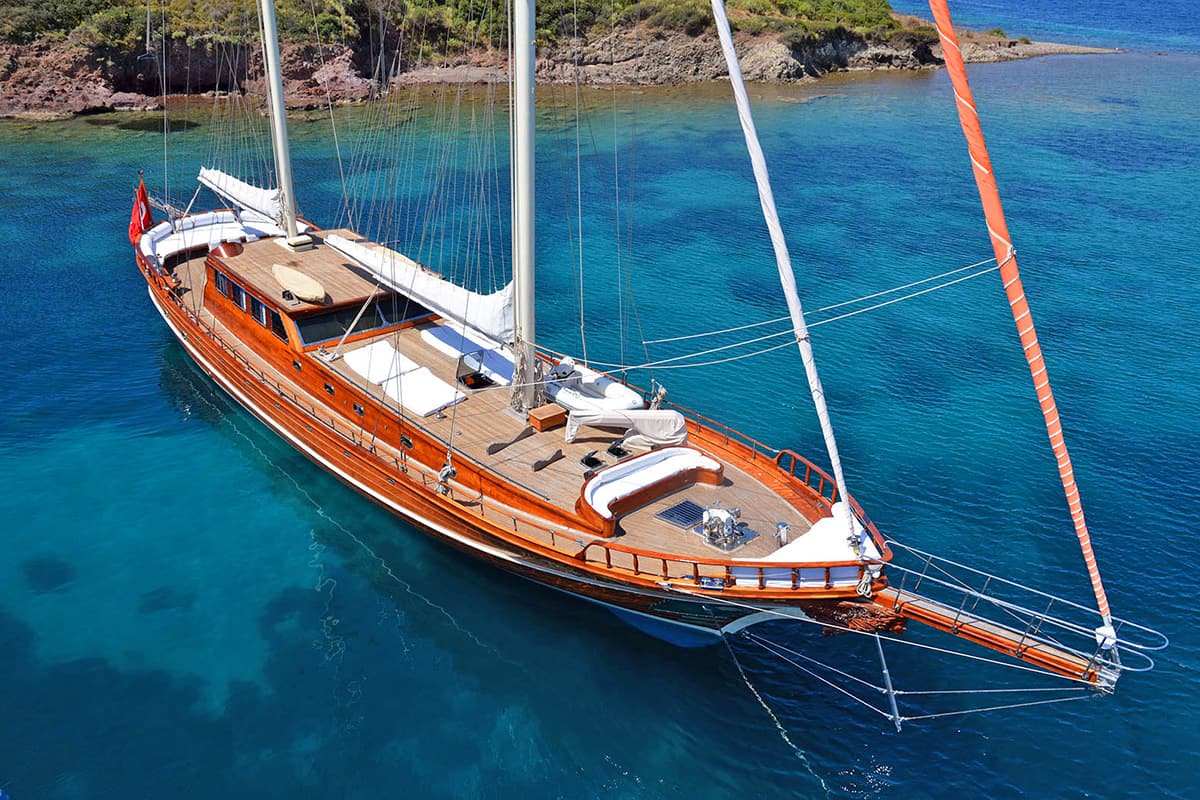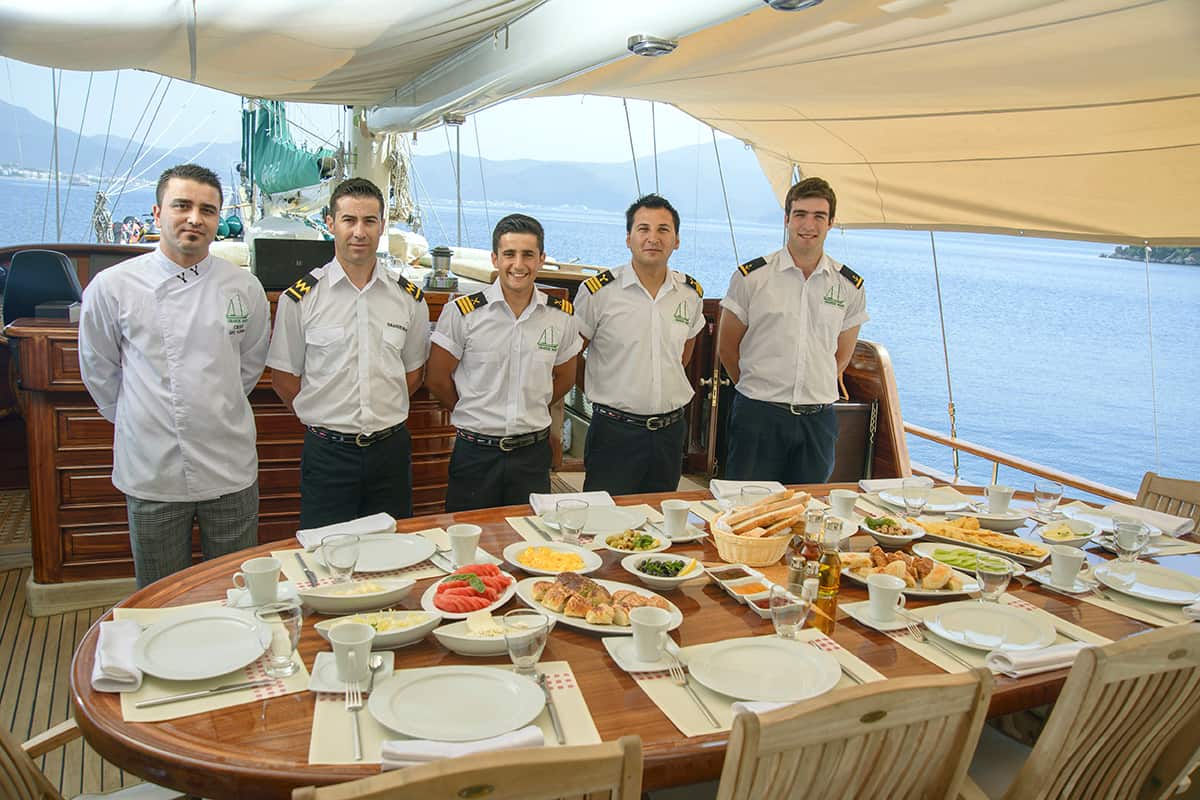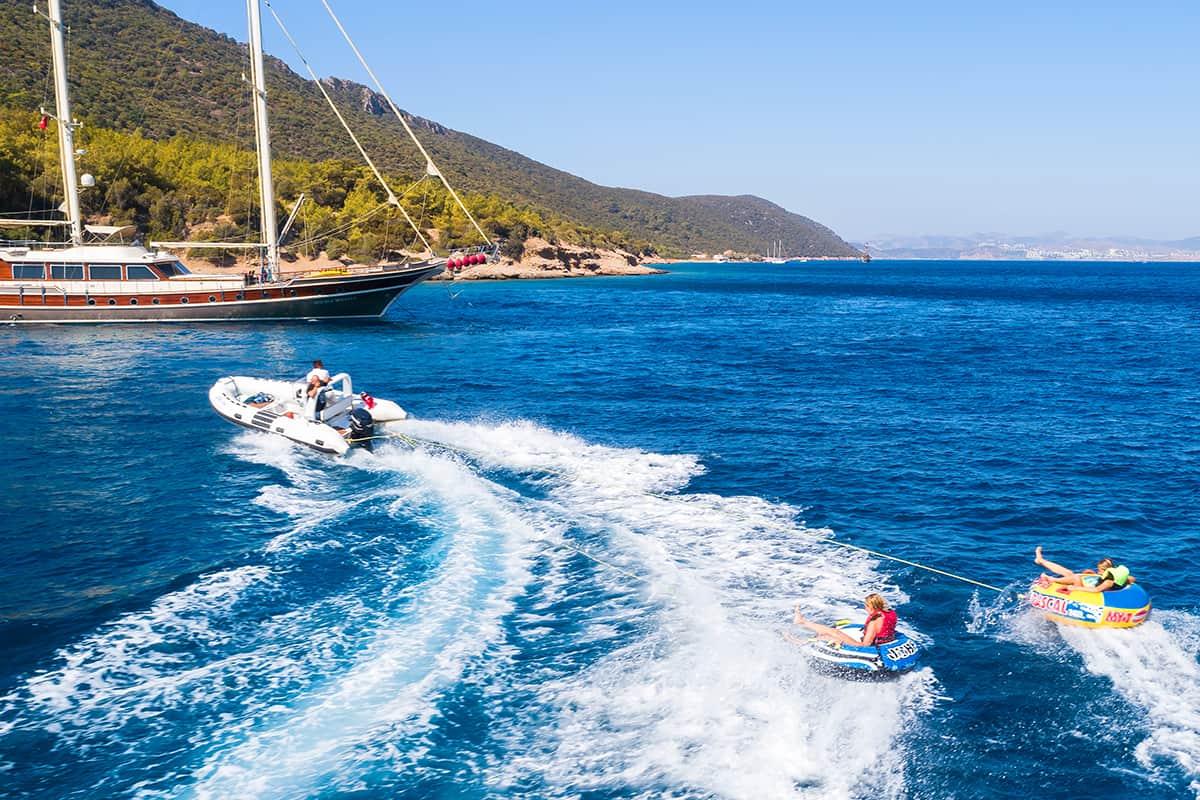 2. What is a gulet type boat?
Generally speaking, the gulet is a traditional mostly wooden sailing vessel used for holiday cruises and originated from Turkey. The average size of such gulets can vary from 20 – 55 meters in size, coming with well-equipped 4 to 8 cabins that accommodate between 6 – 16 people (sometimes more). Gulets are fully equipped for safe overseas travels with features that will ensure you have an amazing and fun time no matter if you are traveling with friends, family, or kids. Gulet type boats no matter which category, always come with English speaking crew that usually consists of Captain, Chef, Hostess, Sailor, Waiters…
Luxury gulets in our fleet have the best newest amenities, luxury features, design, and newest safety equipment.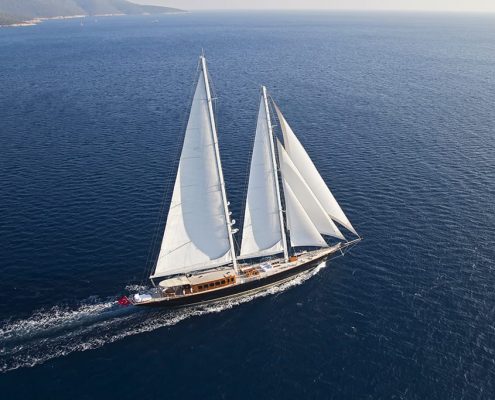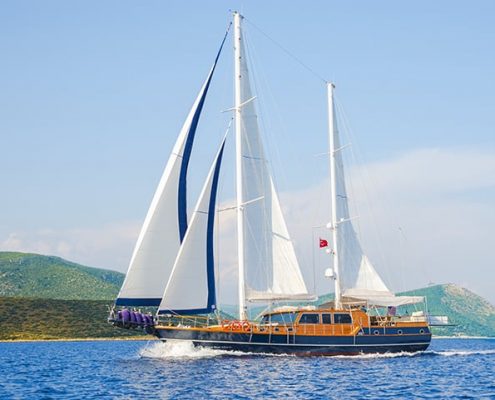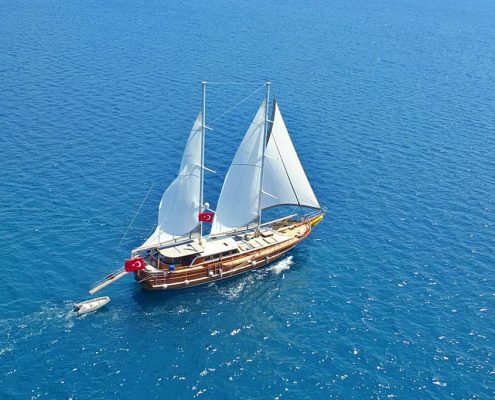 3. What are the best gulets in Turkey?
There are many luxury yachts in our offer, but here are a few of them that we would recommend.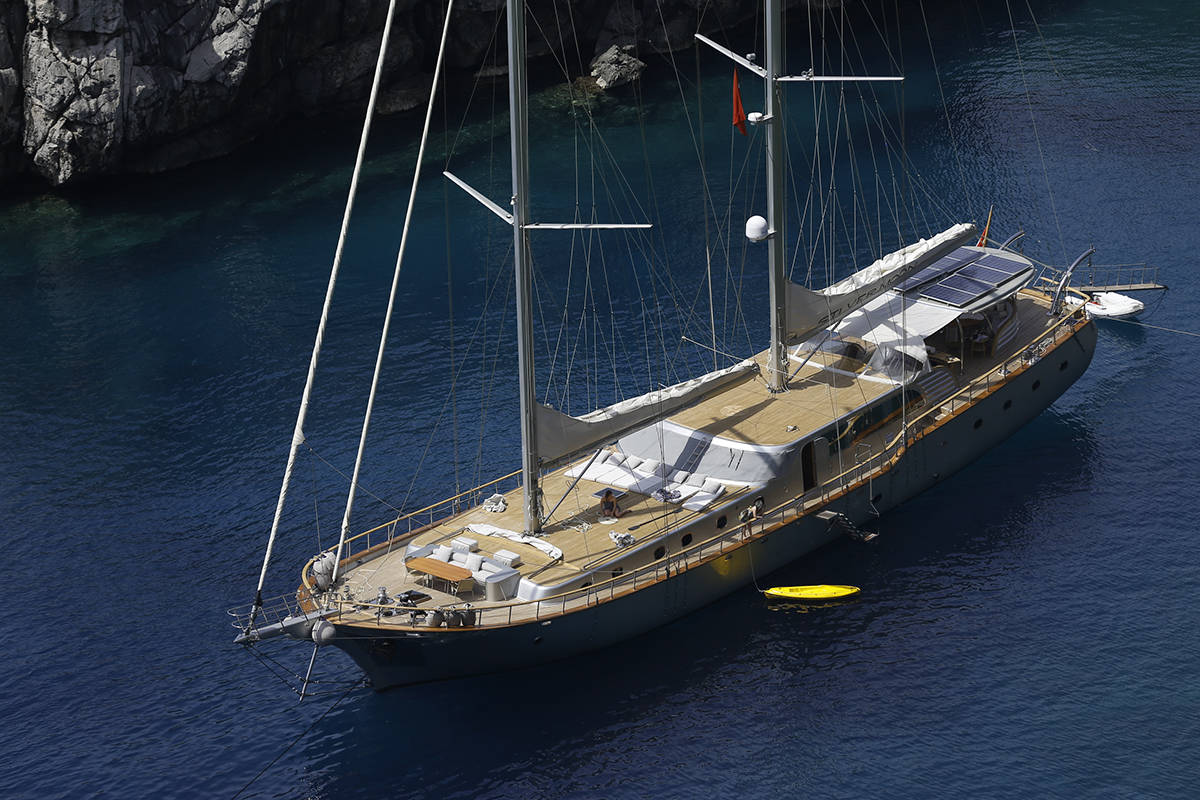 Silver Moon has superb amenities and exquisite design and it is one of our most wanted luxury gulets. It is 35-meter long and features exquisite design. It provides astounding Blue Cruise experience to our its dear clients who come back with a hundred percent satisfaction.  Gulet can accommodate 8+2 guests in 4 deluxe suits consisting out of one Master, two double and one twin cabins. Except for luxury interior, the size of the cabins is impressive and all of them offer everything you might need for a comfortable and luxurious stay.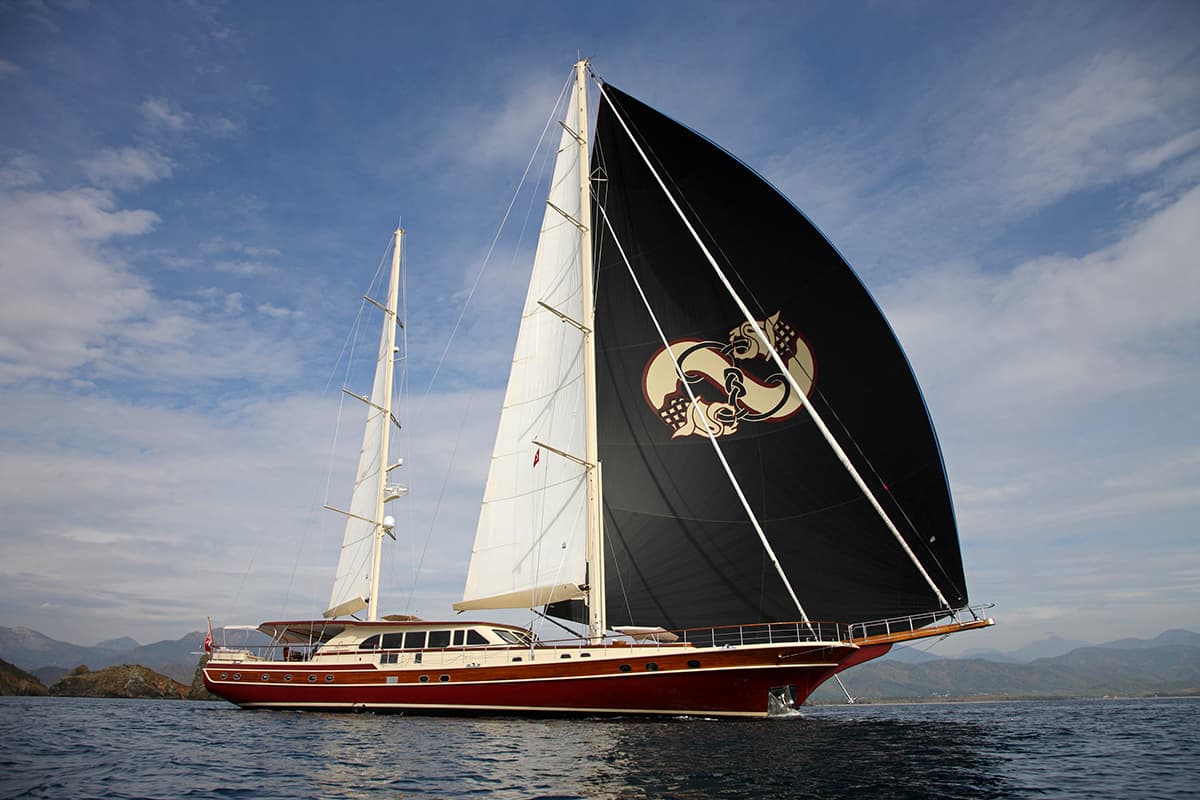 If you are looking for Ultra Deluxe yacht, 42 meters of pure high class and adrenalin then you found it! Daima has modernity of motor yacht but you like the design of a traditional gulet. This boat was winner of Bodrum regatta two times! Exterior and interior are both sophisticated and there are overall 5 spacious cabins that can accommodate up to 10 guests and provide more than enough privacy and space.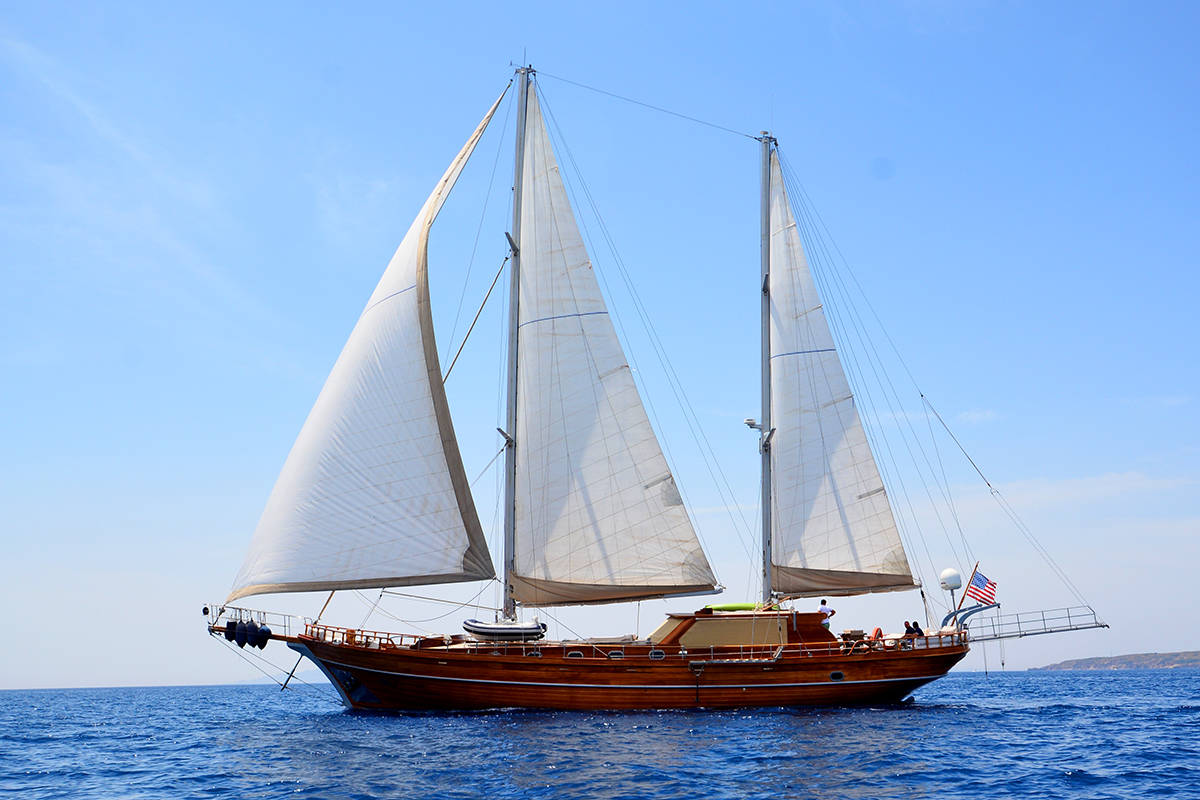 This gulet was built to provide the best experience the joy of undeniable comfort and luxury on a stunning 26-meter gulet. This is a great choice for one family or small group of friends looking for more of a private cruising experience. There are 3 well designed cabins that can accommodate up to 6 people. Each cabin has a bathroom and air-conditioned which will ensure you have the comfort you need. The crew will have their separated quarters with their own shower/WC so everyone has their privacy.
4. What are the extra things to do in Turkey?
When visiting Turkey you can expect a lot of suns, amazing weather, gorgeous sea, and beaches topped off with delicious food and undeniable Turkish hospitality and much more.
For this reason to make it easier for you we collected the main highlights.
Lets name a couple of them:
Turquoise Turkey in the nickname for Turkey – and this comes as no surprise because Turkey truly has one of the most beautiful seas!
Spend your days or nights in private gorgeous bays where gulets can anchor.
Enjoy in a friendly atmosphere and famous Turkish hospitality that will pleasantly surprise you.
Sleep under the stars – on the deck or relax in the jacuzzi as the day starts to fade away.
Go paragliding, enjoy inactive holiday and watersports.
Relax in the jacuzzi under the starry sky
Explore an incredibly rich history and during the day visit nice remote bays, enjoy the sea and watersports and later on exquisite Turkish cuisine. Or we can help you book a private tour.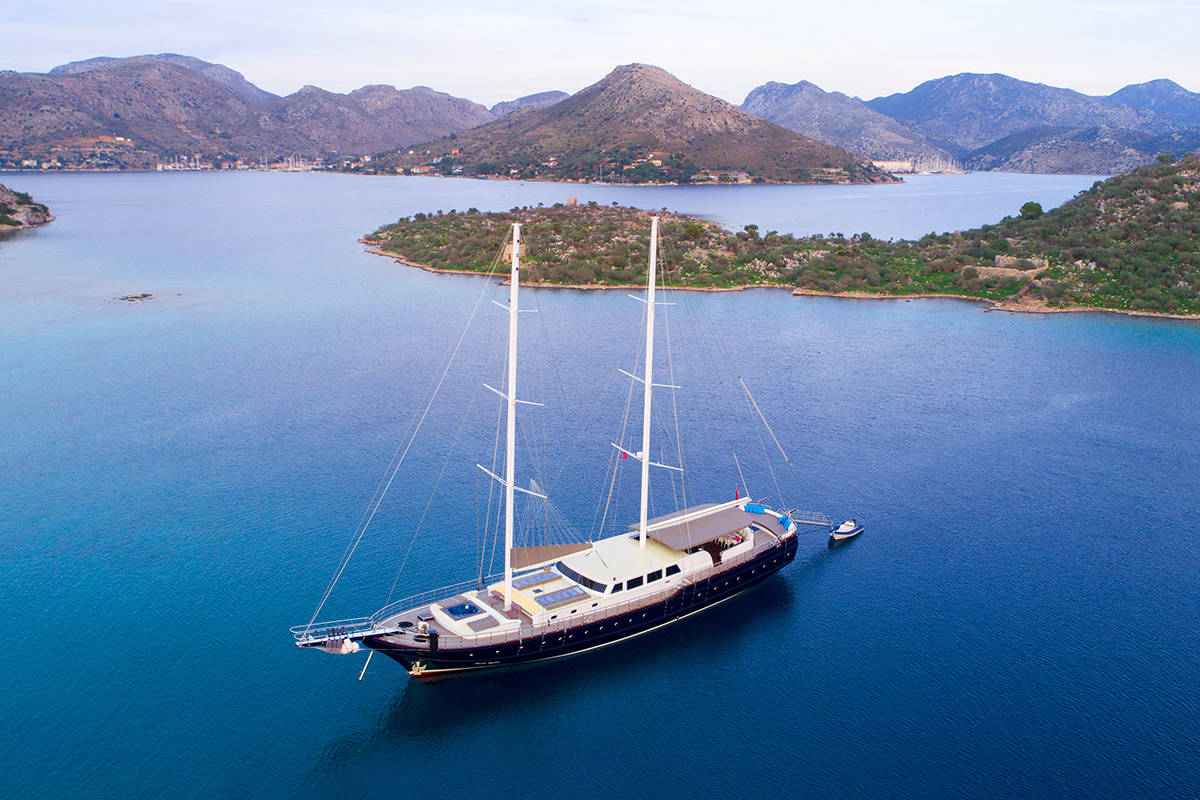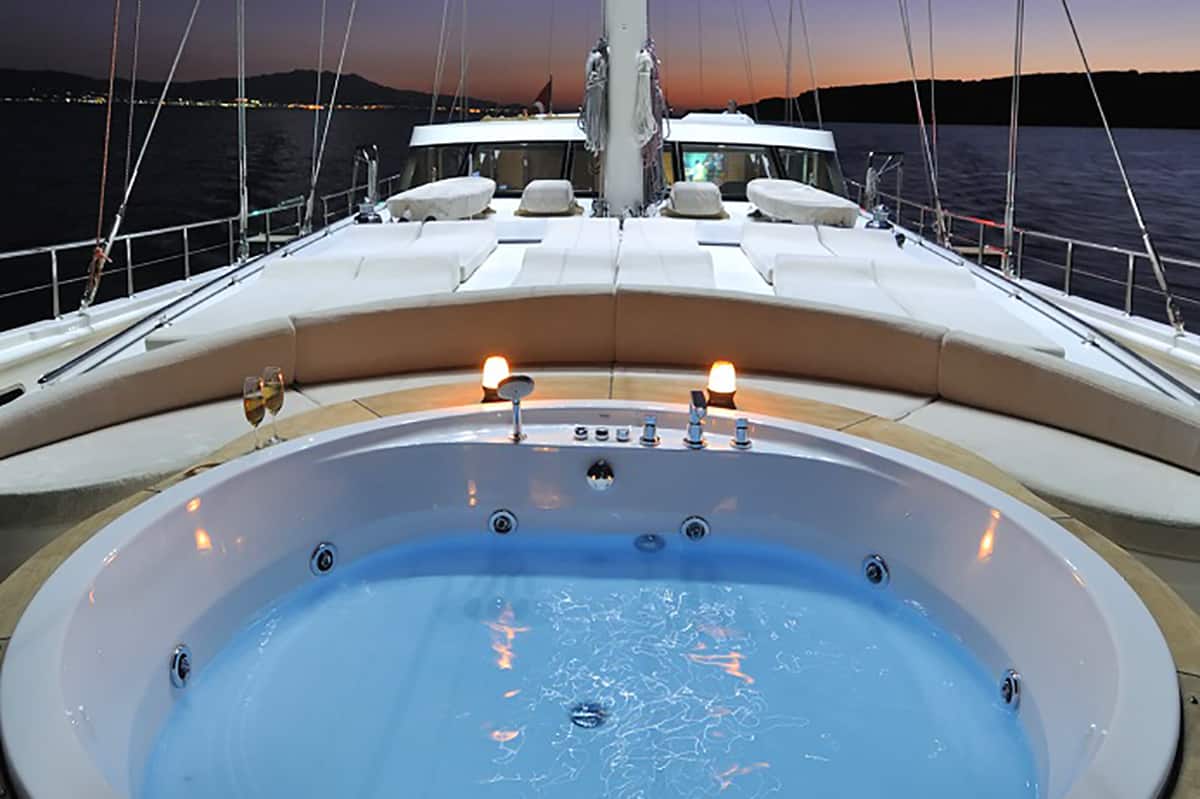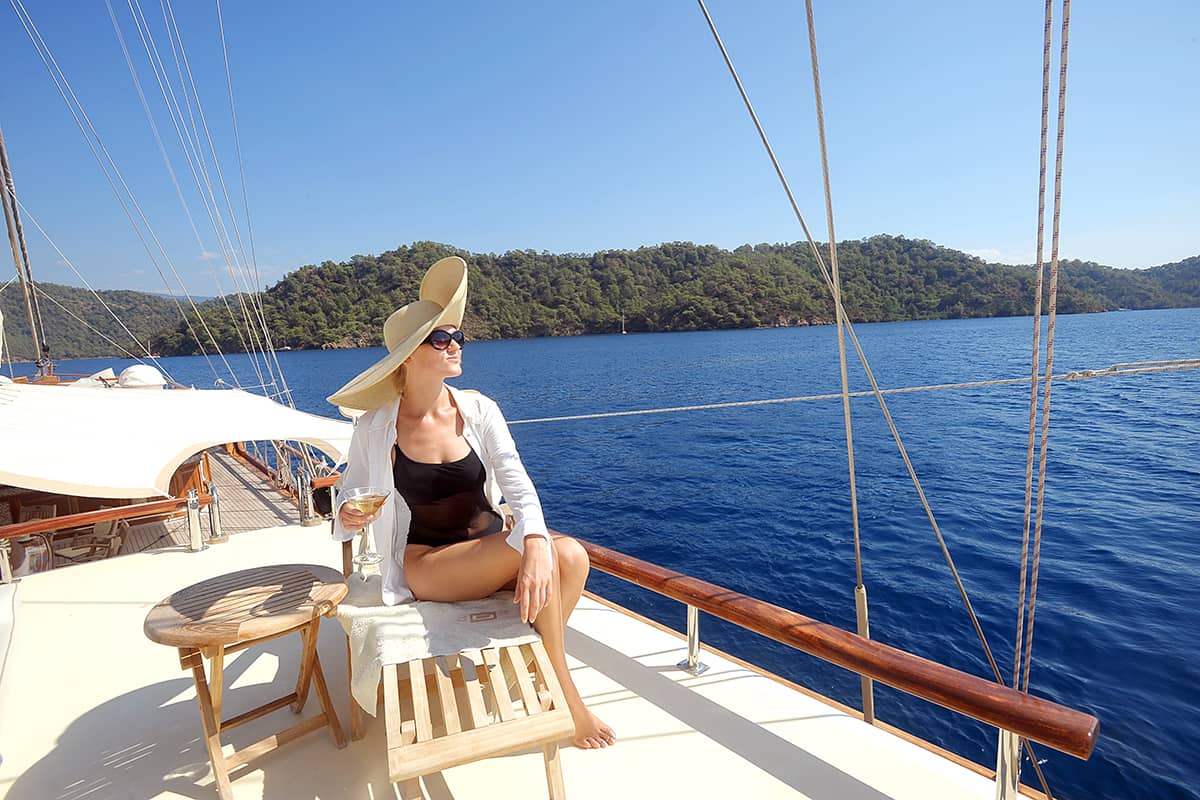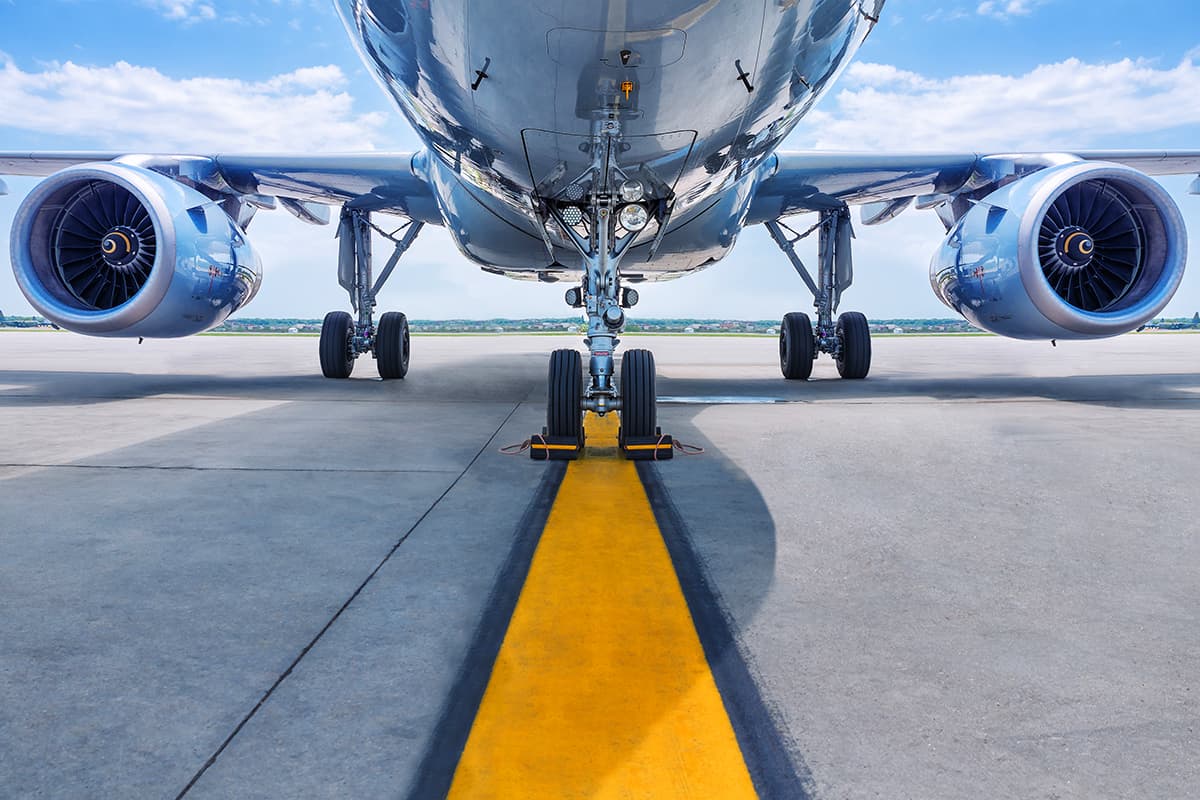 5. To which airports can I fly to?
You can fly to several different airports in Turkey. The possibilities are the following:
Bodrum Airport: if you start your cruise in Bodrum this is, of course, the best airport to start your cruise. However, if you start in Marmaris, Fethiye, or Gocek and can't find flights in Dalaman, you can also easily fly to Bodrum and we arrange your transfer to these places. It is reasonable.
Dalaman Airport: perfect airport if you start your cruise in Gocek, Fethiye or Marmaris. If you hate long car transfers, the best thing you can do is fly to Dalaman and start the cruise in Gocek, as it is less than 30 minutes drive.
Antalya airport: it is also possible to fly to Antalya and then come with the car to Dalaman area places. Bodrum is, however, a bit far away for this.
6. Is it safe to cruise with luxury gulets?
The short answer is – YES!
This is one of the most common questions we get, and we can tell you that luxury gulets are extremely comfortable vessels equipped with the skilled crew, latest safety and technical equipment that ensure you will be safe at all times. They are much more stable than sailing yachts or motor yachts and unless you do something very stupid you and your group should be safe.
Also never underestimate the knowledge of captains, who are always very experienced and know the local weather and dangers very very well and they push them to do things which can turn out to be dangerous. Captains will never do anything to jeopardize the safety of the guests and his authority is most important in these situations.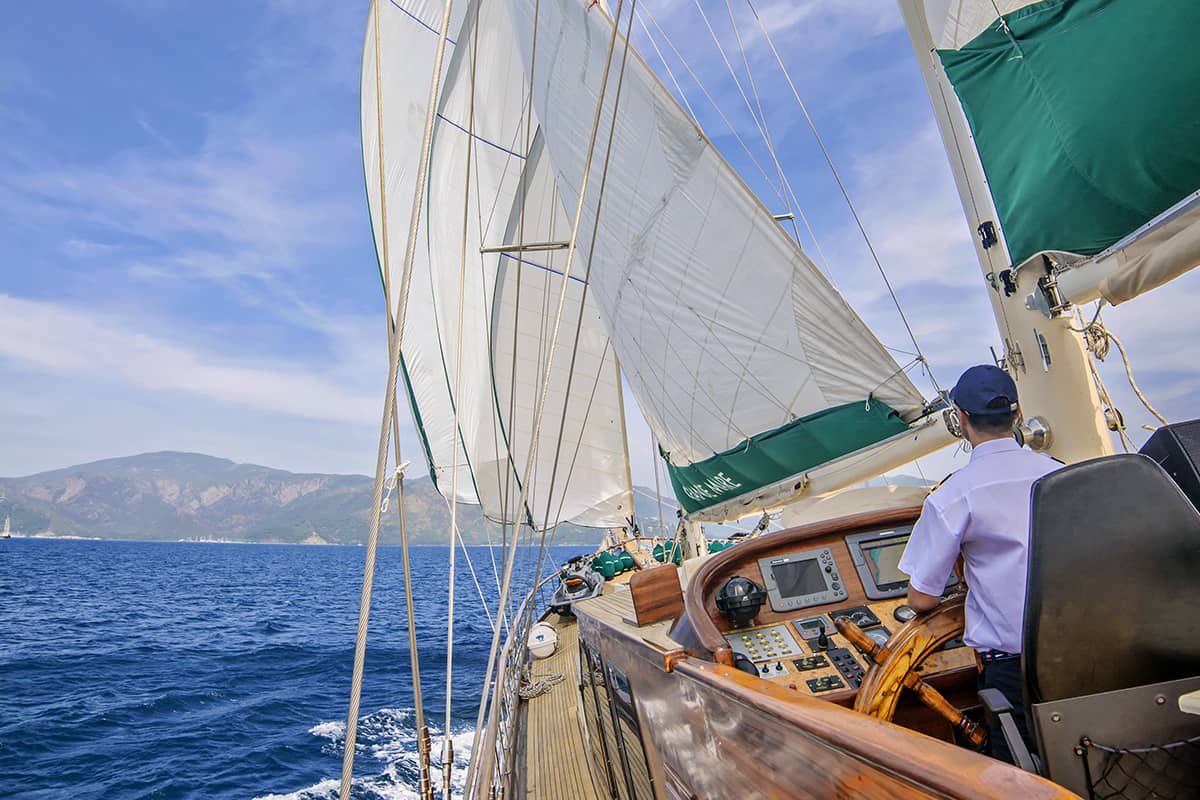 7. What are the best marinas to visit?
This is the combination of both towns, bays, and areas which are very popular, beautiful and you will not go wrong if you decide to visit them. Here is the list of TOP 3 places in no particular order.
BODRUM: Halicarnassus (ancient name of Bodrum) has in the last years evolved from small fisherman town to a true hotspot of Turkey cost. The bazaar, old city and lots of possibilities for nights out makes Bodrum a very lively and popular place to visit. The old castle which overlooks the entire town, and can be viewed from marina also, is the main attractions of the town. The nearest airport being Milas Airport is very close to the town which is extra convenient if your cruise is starting in Bodrum.
GOCEK: It is situated up against pinned slopes of a national forest in the NW corner of the Gulf of Fethiye with its archipelago of islands. Today Gocek has an enviable charm and it is a yacht haven that doesn't get as crowded as Bodrum. It is also the site of a rare temple tomb in the Doric order so we often accompanied by car to ancient Calynda, and from there up into nearby hills to inspect temple tombs. Generally, there are many things to see and explore from pristine nature to beaches.
MARMARIS: Marmaris developed a lot in recent years and transformed into a nice city that has one of the largest natural harbors with all of the facilities you are searching for when on holidays. There are several restaurants in the center of the city near the sea or inside Netsel Marina, there is a huge Bar street for night action and bazaar with numerous shops you can visit, restaurants, and cafes.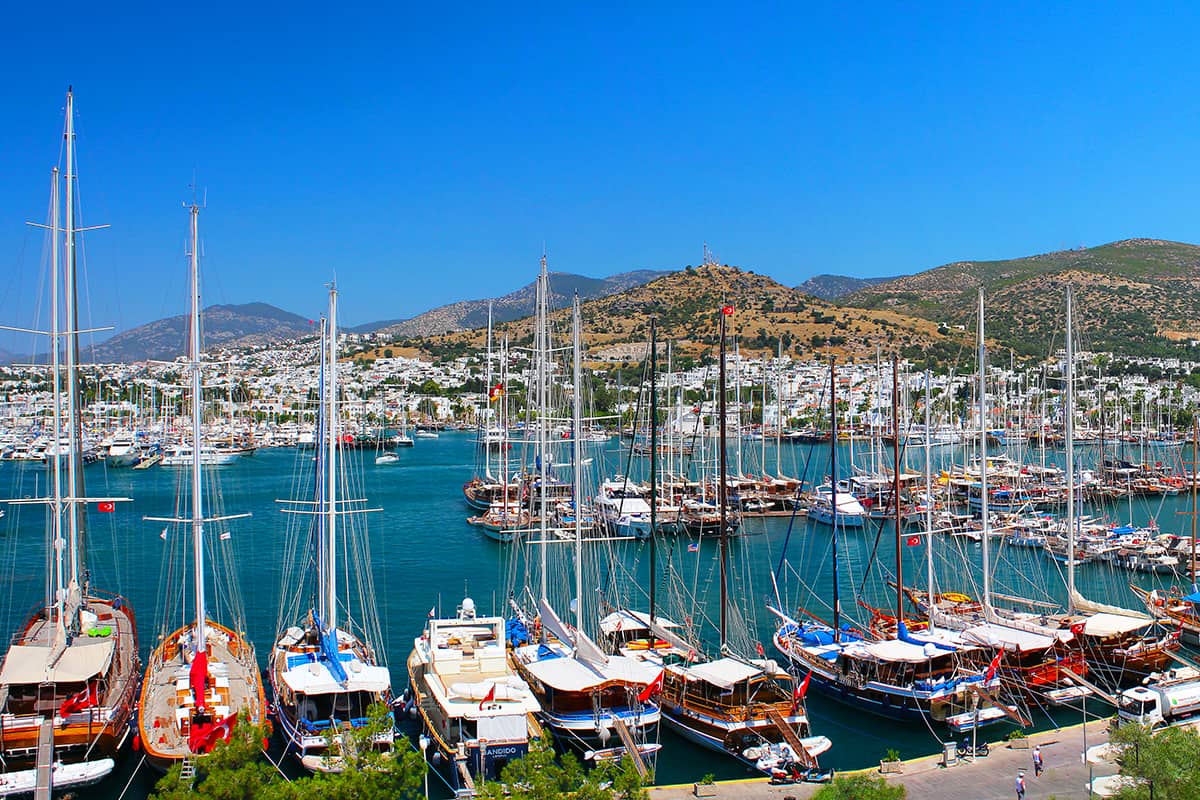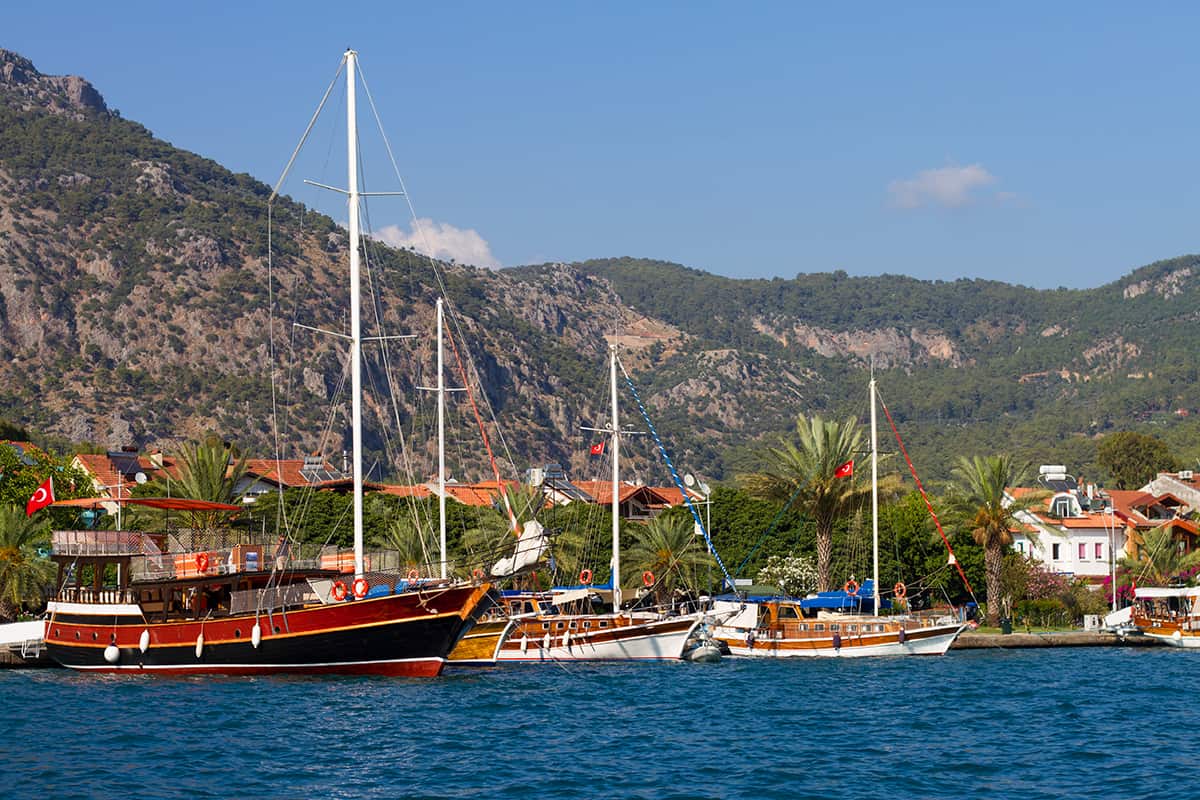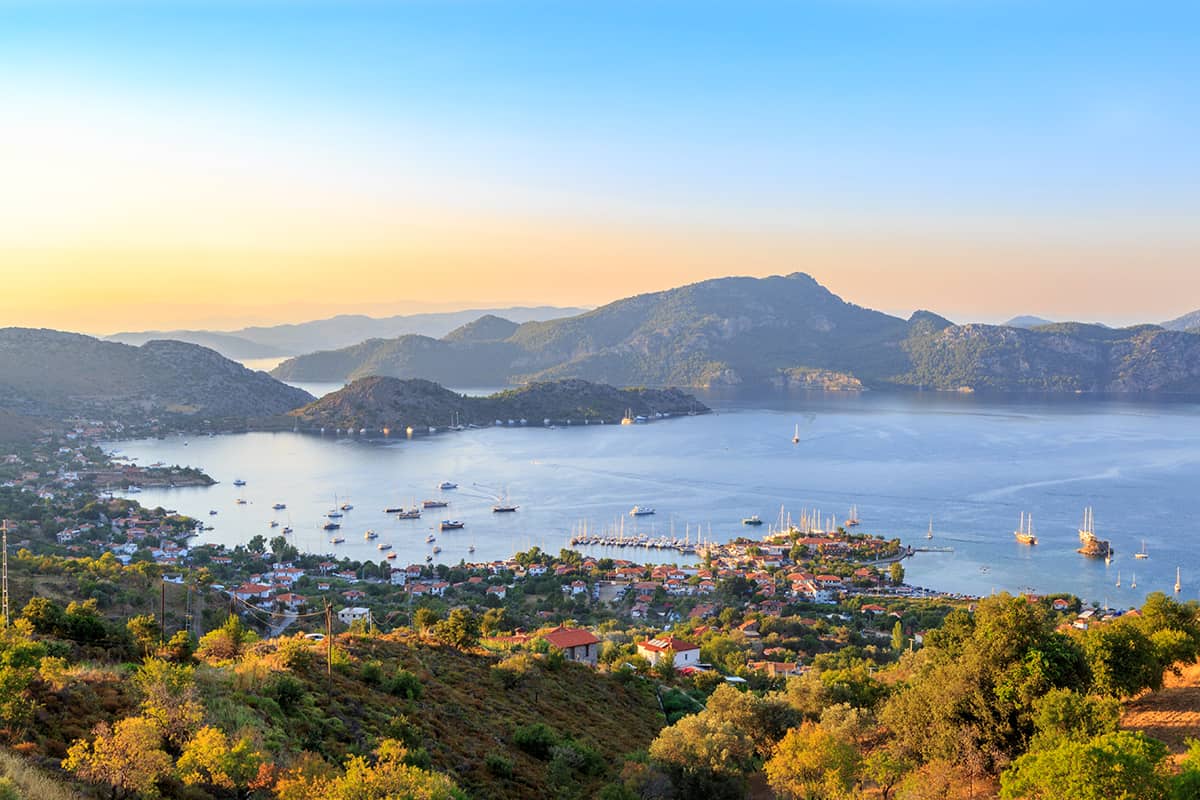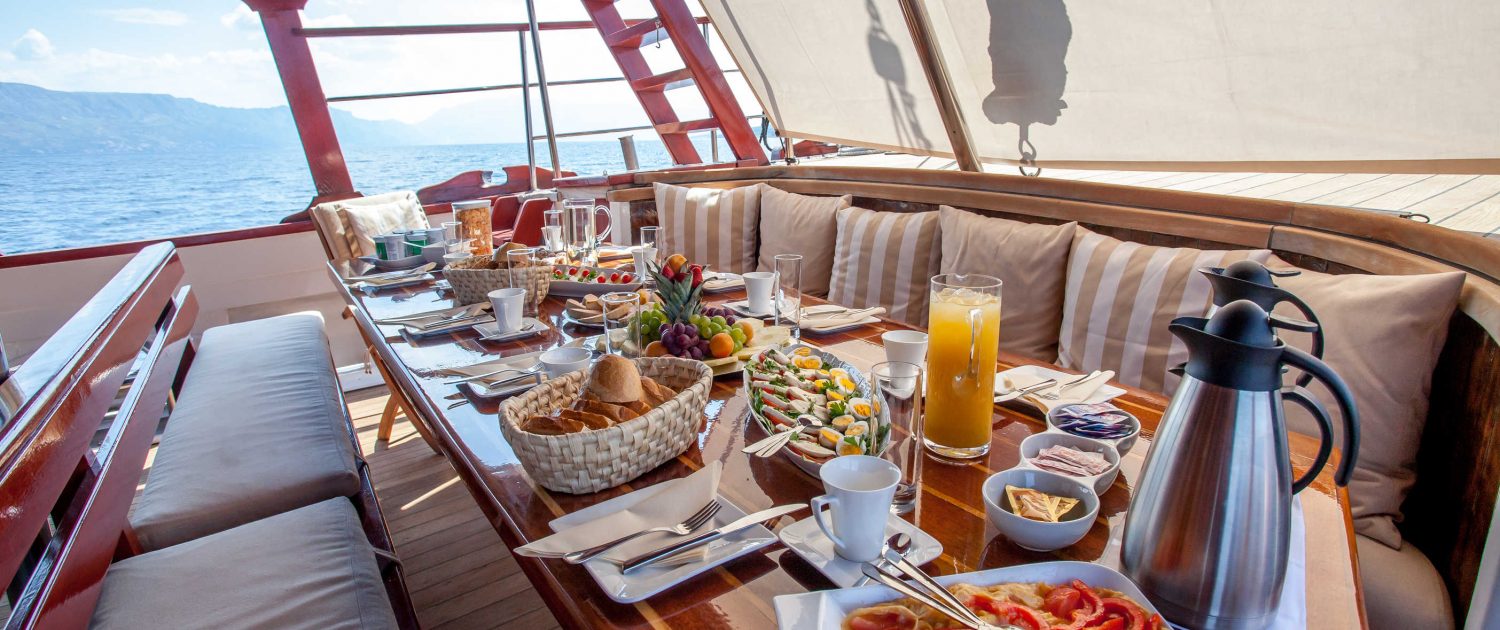 8. What kind of menu should you take?
Food is a quite important part of gulet cruise which is why we recommend taking a full board package. You will remember the food for your entire life, while you will forget very fast if the cabin had 7 m2 instead of 10 m2.
What we are trying to say is that you should invest more of your budget in the food planning rather just in the gulet yacht. We plan and prepare your food menus entirely from scratch so you will surely be satisfied.
9. What kind of itinerary should you choose?
Once you got yourself perfect luxury gulet and you got a menu planned it is time to spend some time thinking about route too. Some gulets captains are better experts for some areas than others, so depending on your interests we will match you with ideal crew and itinerary.
Our goal is to suggest you the best options, however, everything depends on your wishes and preferences, if you are seeking for a getaway away from crowds, or you want to visit all the hotspots…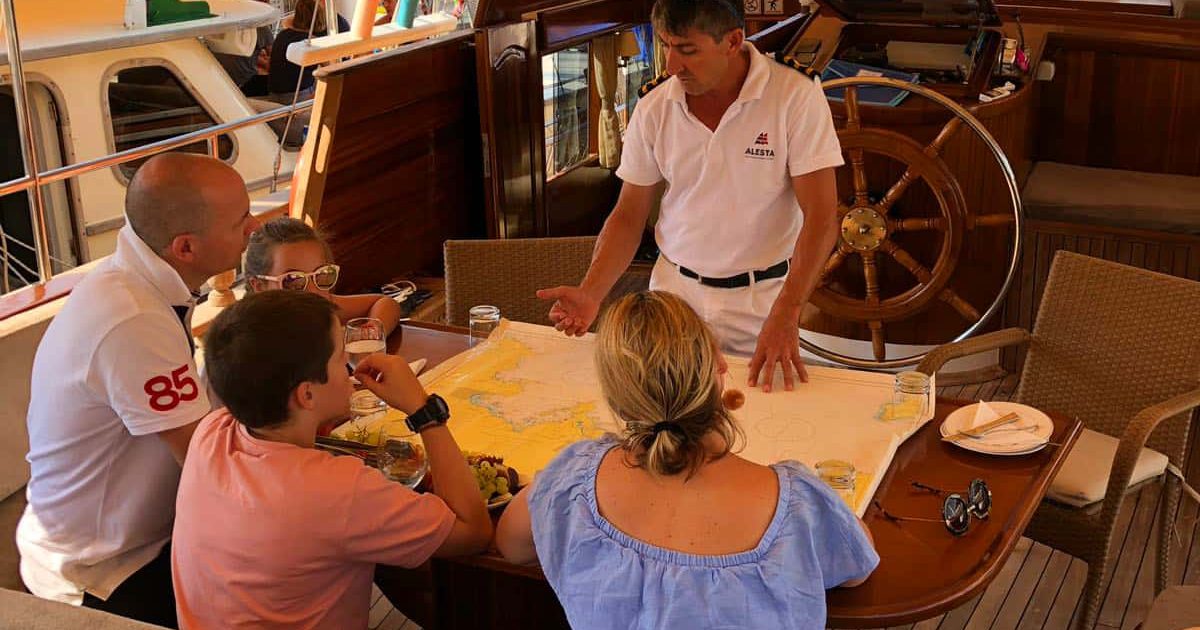 Avoid stress and make holiday planning easy!
By using this post as a guideline for your cruise holiday planning, you can better organize yourself and your group, plus prepare for your trip. If you think something is not listed and have additional questions, feel free to contact us.
Payment methods: