CRUISE COMPARISON  TURKEY VS GREECE
Turkey and Greece are both beautiful gulet cruise destinations worth visiting. However, there are some advantages and disadvantages to both ends of these cruises. In this post, we collected some important information and gave you explanations in the post below you should consider before booking a cruise. So here is the ultimate comparison between Turkey and Greece!
Gulet type ship originated from Turkey, and gulets back then were lower budget vessels. Today story is different, gulets evolved into ultra-luxury boats that can be compared to a hotel on the water.
Also, the number of gulets has also grown starting from 30-50 ships, now reaching over 1500 gulet ships ready for charter in the Turkish market. And of course,  it is much easier to find a perfect option for yourself when you can choose from 1.500 vessels rather than 50. Right?
Greece is a gorgeous destination, but if you decide to look for gulet there it might be harder than you think. There are only around 20 vessels that are available to rent and they get booked fast.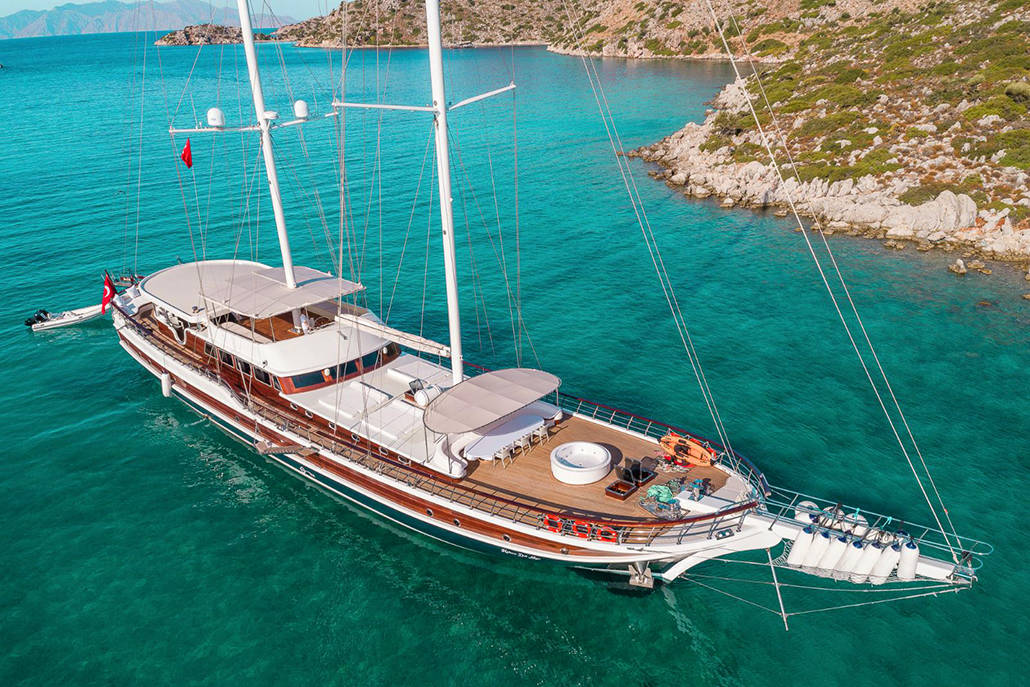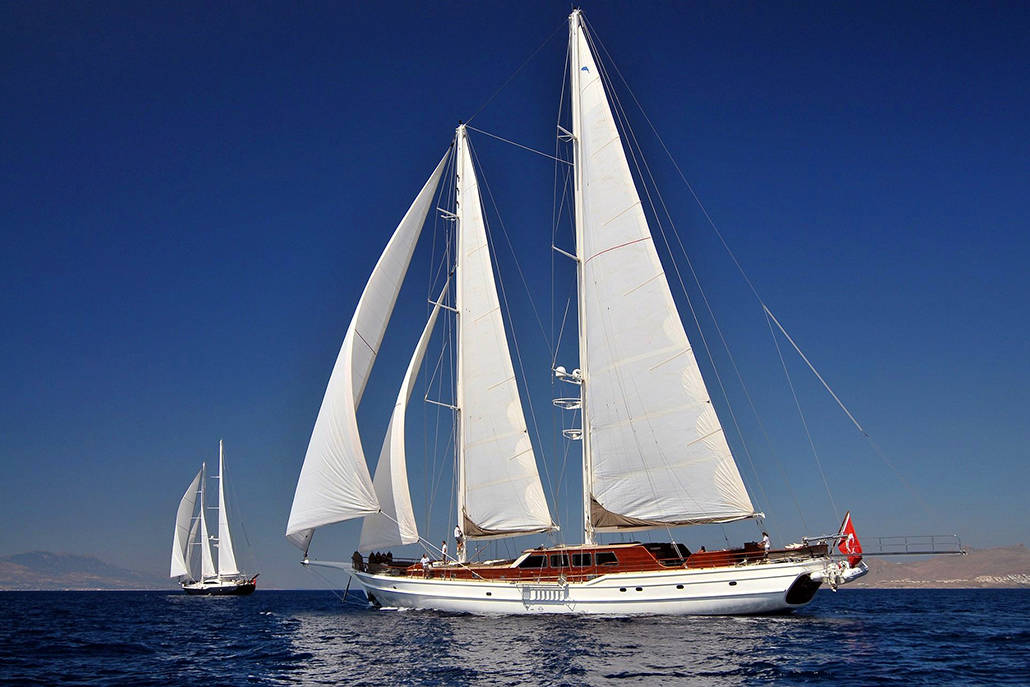 This leads to our next point… Since Turkish gulet market is so big you can truly get the best gulets for most affordable prices in Turkey! To put it in perspective, the same quality gulet yacht would cost you double the price in Greece because the number of gulets in Greece is much smaller.
For this reason, Greek gulets will cost much more. if you don't have a flexible budget or you are focused on getting the best value for your money then, by all means, you should consider booking a gulet in Turkey. Getting more for money is always nice.
Generally speaking, there are not so many differences between Turkish and Greek food. You will often find them fighting and joking around who invented which dish first. But with that aside, it is sure to say that both Turkish and Greek cuisine is diverse and beyond delicious. The only general difference that we could maybe list is that Turkish food tends to be a little bit spicier. Greek has a bit more Mediterranean influence added to the mix. Either way, it's impossible not to enjoy these dishes, even with the small variations that might exist. Furthermore, when it comes to organizing food on gulets, everything can be personalized according to your wishes. But in Turkey, we bring this level of personalization on even to a higher level. In Turkey, we completely organize your food menus. Our destination manager will go to personally purchase all the food and handpick only the freshest and best food from our reliable suppliers.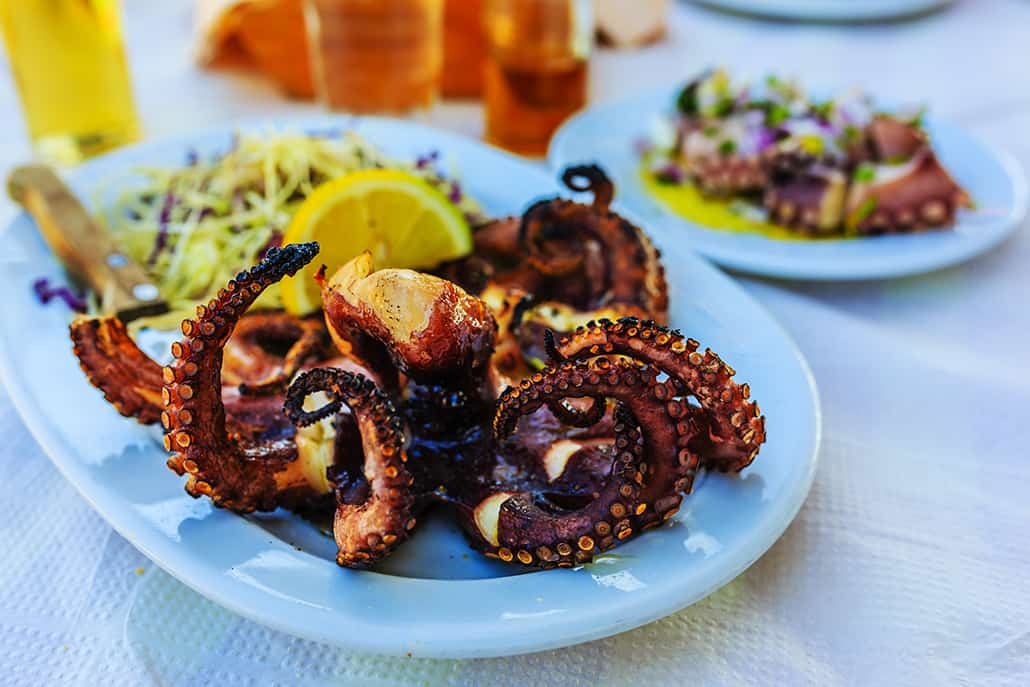 Both counties have a lot to offer and are full of history that is very interesting to all generations. Greece is a stunning destination that has huge regional and architectural diversity and many different possibilities to be explored. Ancient Greece has any many people dream about around to see the Santorini sunset, party on Mykonos, check the famous "Mamma mia" island. However, distances between islands are not as short. For this reason, seeing many different places in one week is not very realistic. You need to decide exactly and plan what you want to see. Turkey has maybe fewer towns and islands which you could see, but they are equally beautiful, such as Bodrum, Marmaris, Fethiye, Gocek, Antalya. You can also visit traditional Turkish villages where you will get the taste of genuine life in Turkey. Nature there is purely amazing with 40 national parks and millions of sports to explore.
While being in Turkey you will spend most of the evenings in nice calm secluded bays on the anchor. You can enjoy under millions of stars away from heavy crowds. surrounded by crystal clear sea.
Payment methods: