LUXURY GULET CRUISES IN TURKEY – COST BREAKDOWN
Turkey is quite a popular destination whos number of visitors is increasing each season. The best way to explore all the beauty that this country holds is by gulet cruise. Although Turkey is considered to be one of the most budget-friendly gulet cruise destinations, there are still some extra costs you should be aware of. For this reason, we made a list and cost breakdown that will help you with planning. Furthermore, gulet cruises prices are calculated as a combination of these few following things:
This is usually extra cost and it depends on the client's wishes and preferences that we carefully gather prior to the cruise. The price for those expenses is calculated as price per person/week and this is also normally paid on spot.
Prices are:
HALF BOARD (breakfast, lunch 2 dinners): 280 €/person/week
FULL BOARD (breakfast, lunch, dinner): 350 €/person/week
DELUXE FULL BOARD: exclusive cuisine with creative dishes prepared with flawless culinary techniques as a highlight. Made to order from the finest quality ingredients: 560 €/person/week. You can expect high-quality food and personalized menus made according to your prior wishes.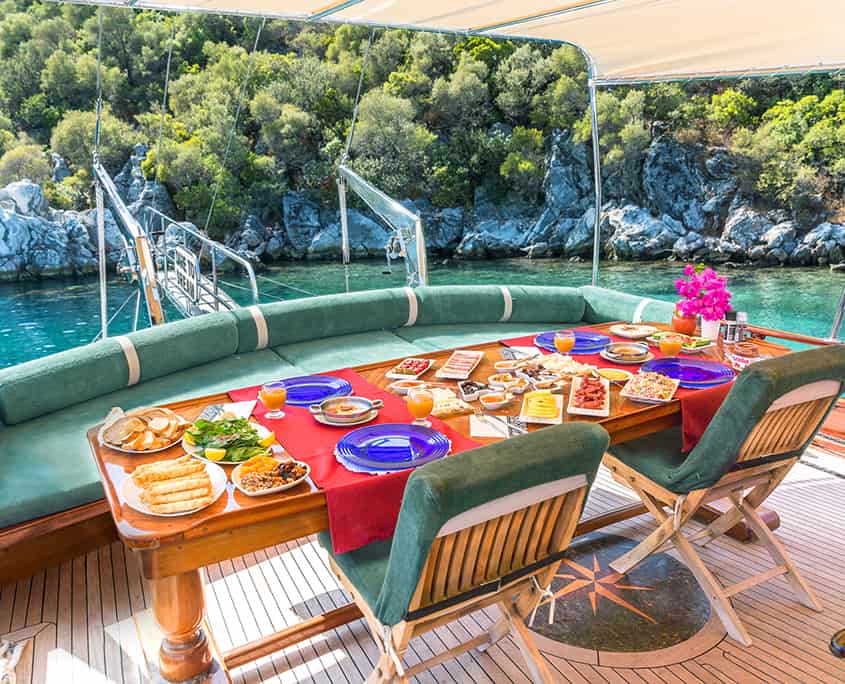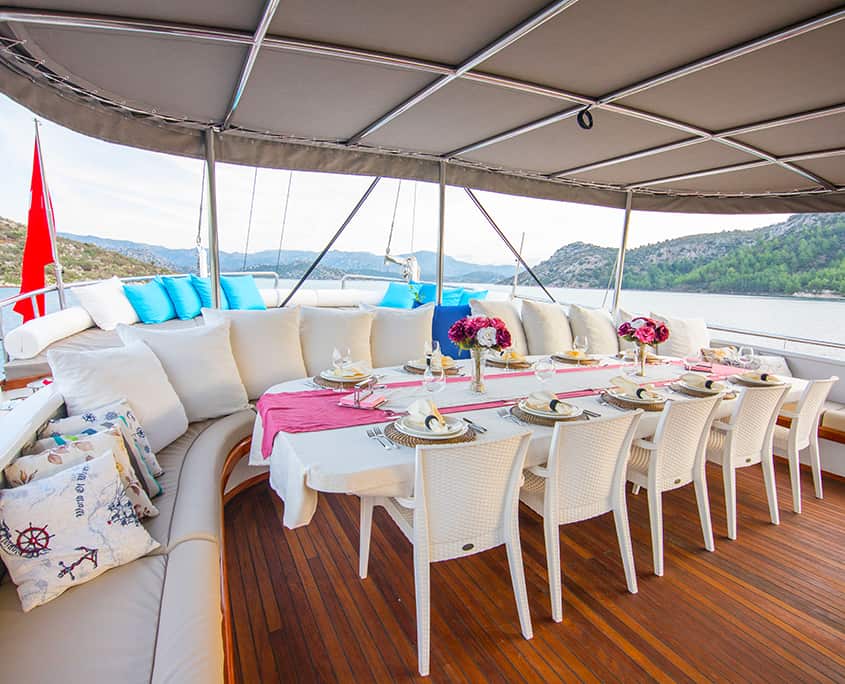 Generally in Turkey, unlike some other destinations, on most of the gulets, you can bring your own drinks on board with you. If the problem is plane transfer, our destination manager makes the shopping for you and you pay the bill for drinks. Your crew on board will serve you these drinks the entire cruise without any extra costs.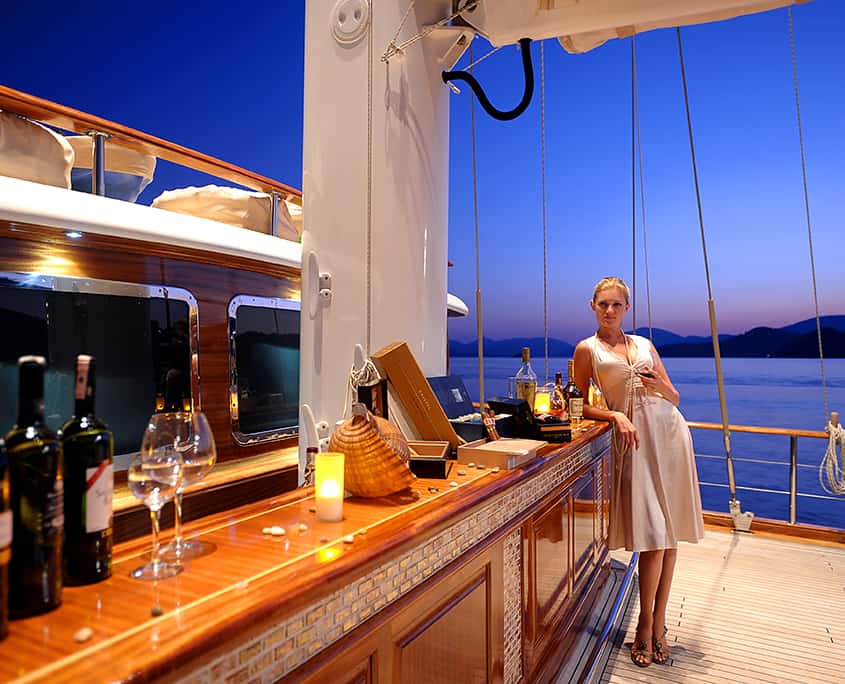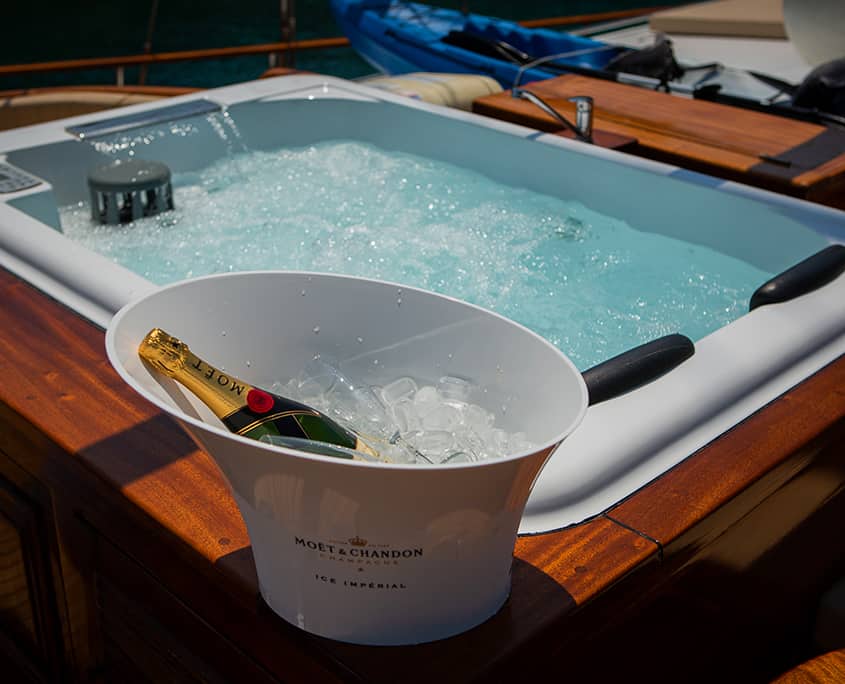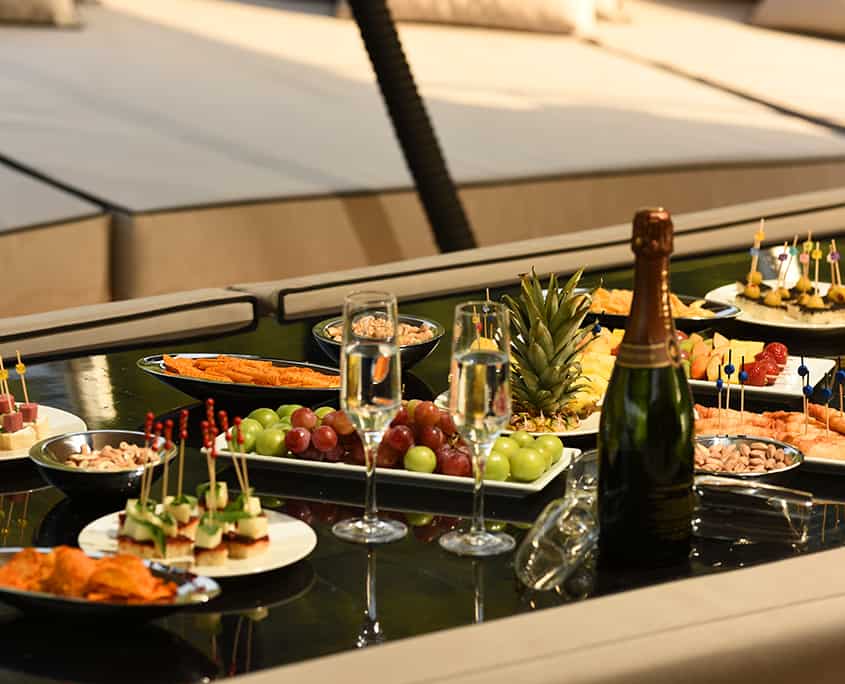 You should be aware of the fact that tipping has become a real culture in Turkey and the crew will usually expect tips for their services. They usually do their best to serve you and they are ready to go an extra mile to provide you with a good atmosphere and that you have everything you need at all times. Naturally, if you are very happy with the crew and their services, tips are around 5 – 10 % from the charter rate. If you are completely not happy with their service, of course, you are not obligated to give tips.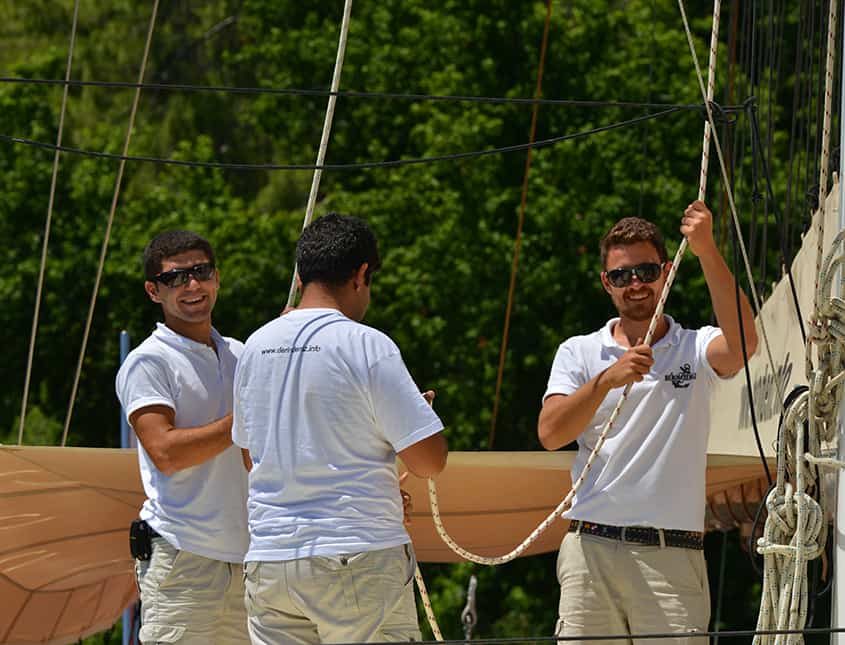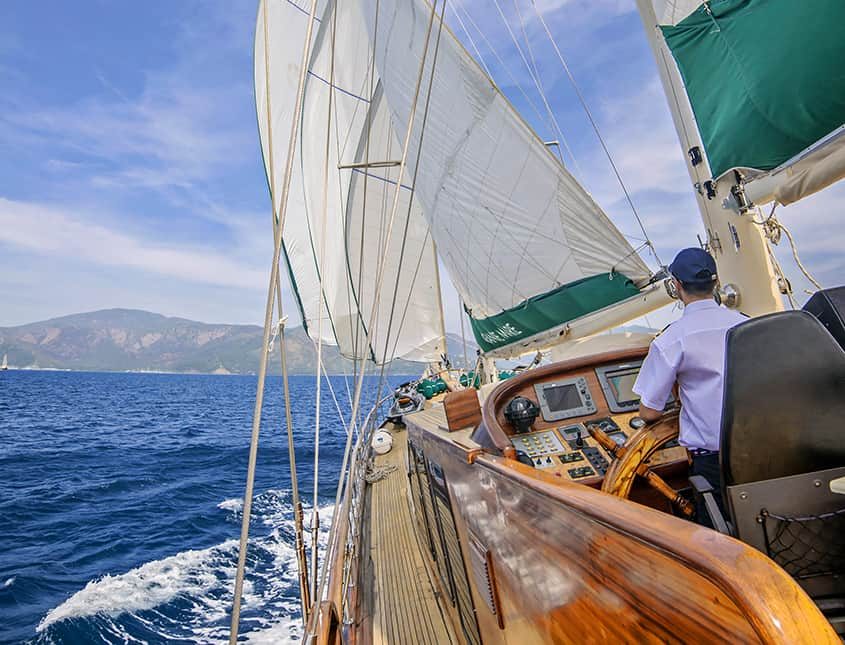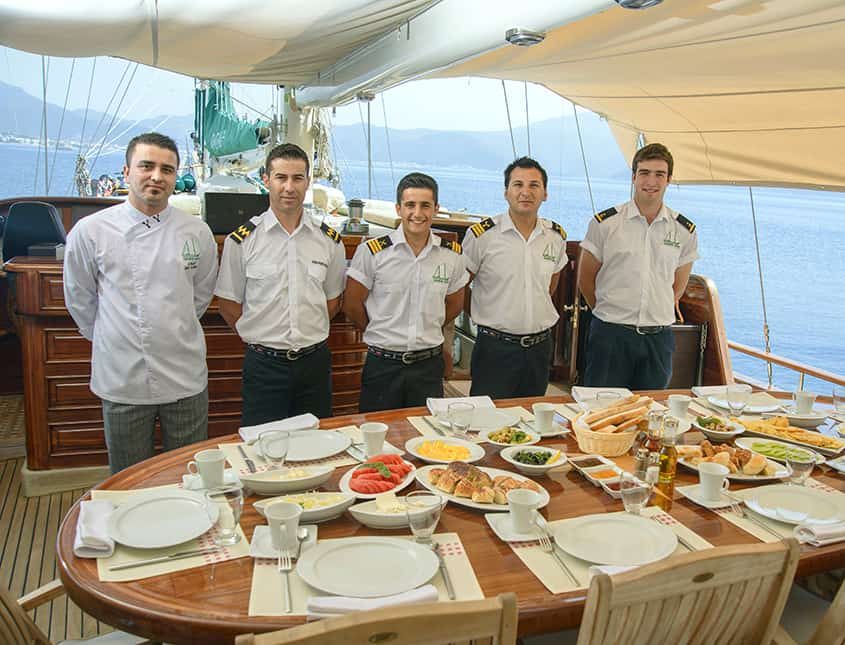 Turkey is the country where you can get the best luxury gulets for a lower price when compared to some other destinations in the world. Turquoise Turkey will simply amaze you with so many various things. So if you wish to get the best value for your money then you should definitely start planning on your gulet cruise in Turkey.  It is easier to find a perfect option when you have the help of gulet experts, know your approximate budget range and know all the extra costs.
You can start planning by clicking on the button below.
Payment methods: